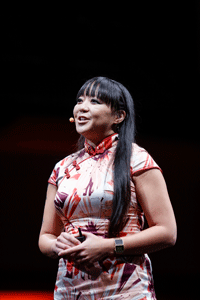 "Our education and professional development efforts are designed to inspire, challenge, and provide new ways of thinking," said Meeting Professionals International's new president and CEO Paul Van Deventer at a press conference during the 2013 World Education Congress, which was held July 20–23 at the Mandalay Bay Convention Center in Las Vegas. He added, "The meetings and event industry is changing. We want to transform to serve our members as well as to serve the industry. By developing and offering new tools, techniques, and learning experiences, we want to help meeting planners evolve as well."
At this year's WEC, this meant offering educational tracks designed for different types of learners led by subject matter experts both within the events community and brought in from other industries. It also meant special workshops for those with different experience levels, such as a core skills workshop and a Certified Meeting Professional master class. There also was a special area set aside to learn about new technology—The Hive, which featured a "tech concierge" to answer specific questions, along with presentations, and stations where attendees could charge their phones and tablets. There was another area set aside for professional advancement called The Knowledge Hub, where attendees could polish their resumes, learn how to manage the media, and participate in intimate peer-to-peer "campfire" sessions.
General session presenters and Flashpoint speakers—who were limited to just 15-minute presentations—generally hailed from outside the meetings industry but brought lessons that hit home for meeting professionals. For example, opening general session speaker and TED Fellow Candy Chang, an artist who seeks to empower and connect communities and individuals through the public spaces they share, ended up inspiring MPI to add large boards where WEC attendees could share their hopes and dreams. Closing speaker and former U.S. Secretary of Labor Alexis Herman shared how she learned through the challenges she faced in her career that "it's still all about relationships. The better that some of us do, the better all of us do."
As community activist and Flashpoint presenter Jason Roberts added, "Change is going to be scary and chaotic. You have to embrace the chaos, and your community will rise up to help." All messages that appeared to be well received by the meetings and hospitality professionals in the audience, a community that has experienced its own share of chaos and change over the past several years caused by several corporate and governmental meeting scandals, economic doldrums, and technological advances.
Do You See Me?
In a departure from the business-as-usual tone, WEC13 attempted to bring home another of its messages, about the power and challenge of diversity with emotionally charged sessions that often left attendees wiping tears and laughing out loud as they tapped notes on their tablets. One particularly moving general session ended with a group of MGM employees whose diversity message was spoken from their hearts, often through tears, as they explained who they really are, as opposed to who someone might think they are based on their race, age, gender, nationality, body size, or sexual identity. Each ended their presentation saying, "I see you. Do you see me?"
The corporate social responsibility, or CSR, events also turned out to be emotional endeavors. The day before the event officially kicked off, about 20 attendees stuffed toiletries into hygiene bags for the Clean the World's ONE Project, which provides the kits to those in need in the local community.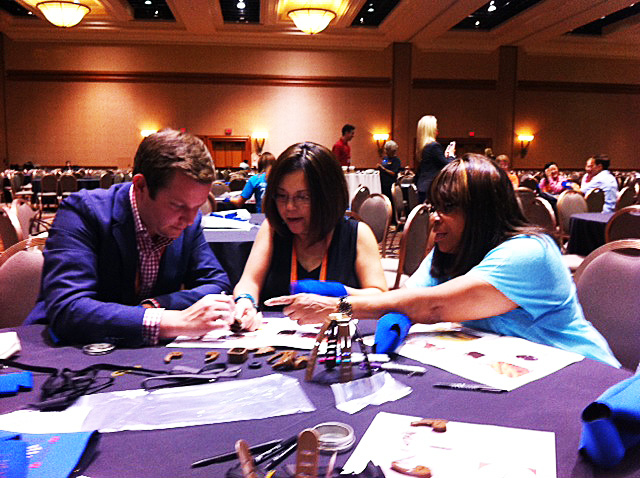 But a much larger group—an estimated 1,000 or so of the approximately 2,000 WEC13 attendees—took over the main ballroom on the conference's final day to build prosthetic hands for landmine victims around the world as part of the Helping Hands community service project offered by Odyssey Teams. Spurred on by Odyssey Teams Co-founder and COO Lain Hensley, who also gave a Flashpoint presentation that ended with, "See in someone what they don't see in themselves, and believe what they see in you," each member of the three-person teams assigned to build each hand also pulled a Koozie over one of their hands so they could build more empathy for those who ultimately would receive the hands. As they decorated bags to place the hands in and wrote notes to the recipients, many found themselves profoundly moved.
MPI's new CEO Van Deventer also said that, by the meeting's end, he too was moved both by the individual experiences being shared and by what people shared with him about their feelings for MPI. "When I was in the corporate world, I went to a lot of large meetings, but I have never before experienced the passion and love people can have for an organization that I have felt at this meeting."
More Transitions
MPI itself is also going through some changes: In addition to the new CEO, who took over the reins from interim CEO Cindy D'Aoust, who now has resumed her original role as MPI COO, MPI recently appointed a new board of directors, led by a new chairman, Michael Dominguez, senior vice president of sales with MGM Resorts International. Dominguez vowed to redouble MPI's efforts to be chapter-centric and work to ensure a more consistent experience across the organization's chapters by providing better tools and templates on the local level. "The board's job is to advise and consult, then get out of the way and let the staff and volunteers execute the strategy and mission," he said, adding, "Boards sometimes forget about that last part."
On the global front, also announced at the meeting was the appointment of Pierre Fernandez as MPI's senior director of European operations. Fernandez' background with the Four Seasons Resort Provence and Disneyland Paris Business Solutions, as well as his work helping to found the France-Switzerland MPI chapter, made him a good choice to lead European membership, chapter relations, sales, and strategic partnerships, said Van Deventer. Further afield, MPI also signed an official memorandum of understanding, or MOU, with the Thailand Convention and Exhibition Bureau, that it would work with TCEB to increase the professionalism of meeting planners in Thailand. "The strategic importance of this partnership will positively influence the meetings and events industry in Thailand," said Nichapa Yoswee, TCEB director of MICE Capabilities Department, after signing the MOU.
MPI's WEC 2014 will be held August 2–5 in Minneapolis.