From the '80s hair-band rock-and-roll opening reception at the Venetian featuring lots of faux-hawks, glitter, air guitars, and Billy Idol, to the opening general session that literally drummed some lessons into attendees, MPI's World Education Congress 2013 (#WEC13 in Twitter-speak), has been one roller coaster of a ride so far.
I got in just in time on Saturday night to head over to the reception, which was a bit of a hike and a bus ride down the strip away, but well worth the effort to get to. The food was terrific and plentiful, and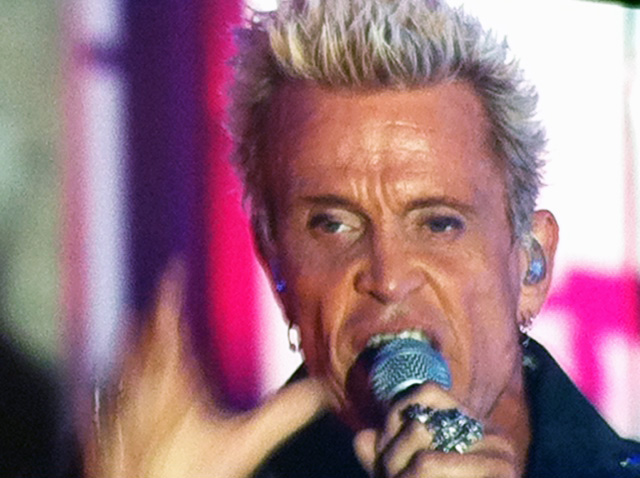 thankfully included lots of stuff non-red-meat eaters could tuck into. The DJ was suitably bizarre, the music fun (can't beat Joan Jett's "I Love Rock and Roll," which was playing when I walked in). I'm not a big Billy Idol fan, but apparently I was the only one as people were dancing, singing along, and even shimmying on tabletops. It was an unmitigated blast.
But it's a fine line between Saturday night and Sunday morning, especially for someone in Las Vegas on East Coast time. So I was up all too early to get down to the press briefing in the Mandalay Bay's South Conference Center. MPI's new CEO, Paul Van Deventer and its chairman, Mike Dominguez, walked us through some of what the organization has been up to lately, from its naming Pierre Fernandez as its European operations leader, to its partnership with BOB.tv, to a new partnership with the Thailand Convention and Exhibition Bureau to collaborate on educating meetings professionals in Thailand. MPI leaders also said they were putting together task forces to explore how to better meet the needs of their more experienced members and their student members.
I loved this quote from Paul: "Our goal is to re-energize meetings professionals so they can re-energize the industry." And this one from Mike: "The board's job is to advise and consult, then get out of the way and let the staff execute the strategy and mission. Board's sometimes forget to do that last part."
Paul and Mike also emphasized that MPI plans to be mission-centric moving forward, to work to find ways to ensure that people get a consistent experience across the chapters. And that it intends to build on its work in collaborating with other organizations, such as its recent partnership with Hospitality Sales & Marketing Association International that allows both organizations to provide education at each other's events.