Mid-September saw the unveiling of a major renovation of the Westin Denver Downtown, one of several business hotels in Denver's LoDo district and located half a mile from the Colorado Convention Center.

The completion of two new guest rooms brought the property's total inventory to 432 rooms and suites, while all other guest units received a full refresh that included Westin Heavenly 2.0 beds, hardwood floors, and other upgrades.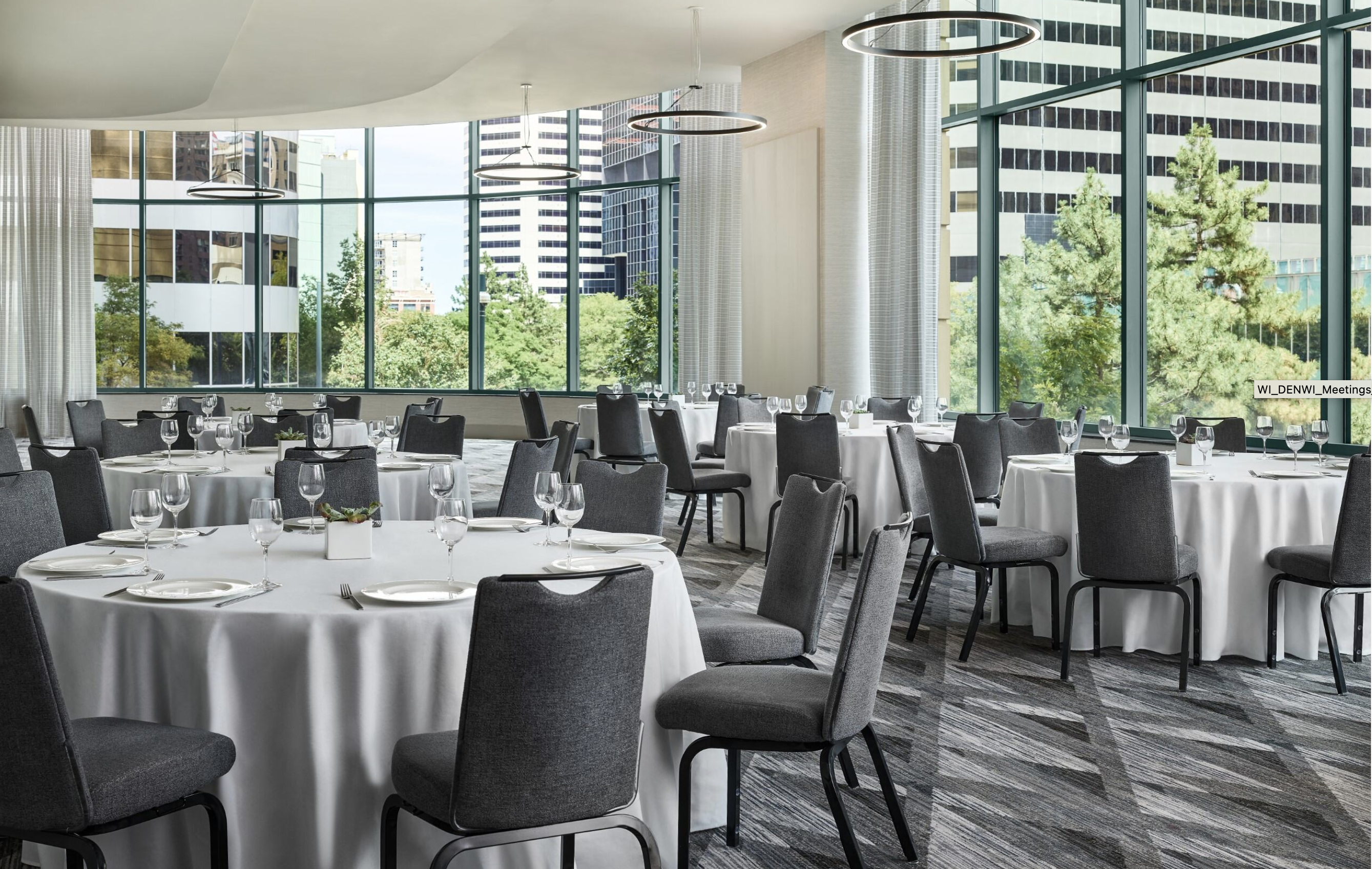 Further, the hotel's meeting space was expanded to 39,000 square feet through the addition of a 3,000-square-foot room on the lobby level featuring glass walls that look out on the neighborhood (see photo). Another new gathering space nearby is a remodeled portion of the lobby that's bordered by a new grand staircase as well as a green "living wall" that reduces carbon-dioxide and particulate-matter levels in the hotel's air by more than 20 percent.

The Westin has an 8,500-square-foot ballroom that's divisible by three, plus 13 breakout rooms. Other event space includes a 6,400-square-foot outdoor pool deck with views of the Denver skyline. 

An on-site restaurant named V's Lounge serves three meals daily from a menu that recently shifted towards regional cuisine and local ingredients.

The Westin Denver Downtown is 23 miles from Denver International Airport, a 40-minute drive.