Would the mood of your event be enhanced if the walls of your event space looked like polished steel, or a bubbling aquarium, or perhaps green foliage in a breeze? If you can imagine it, a video technique called projection mapping can make it happen, turning objects and walls into display surfaces for video projection.
Projection mapping can be used by events for a dramatic and immersive effect, and the 357-room W South Beach in Miami Beach, Fla., has just completed a ballroom renovation that built this 360-degree projection technology into its meeting space. According to the property, it is the first hotel in North America to do so.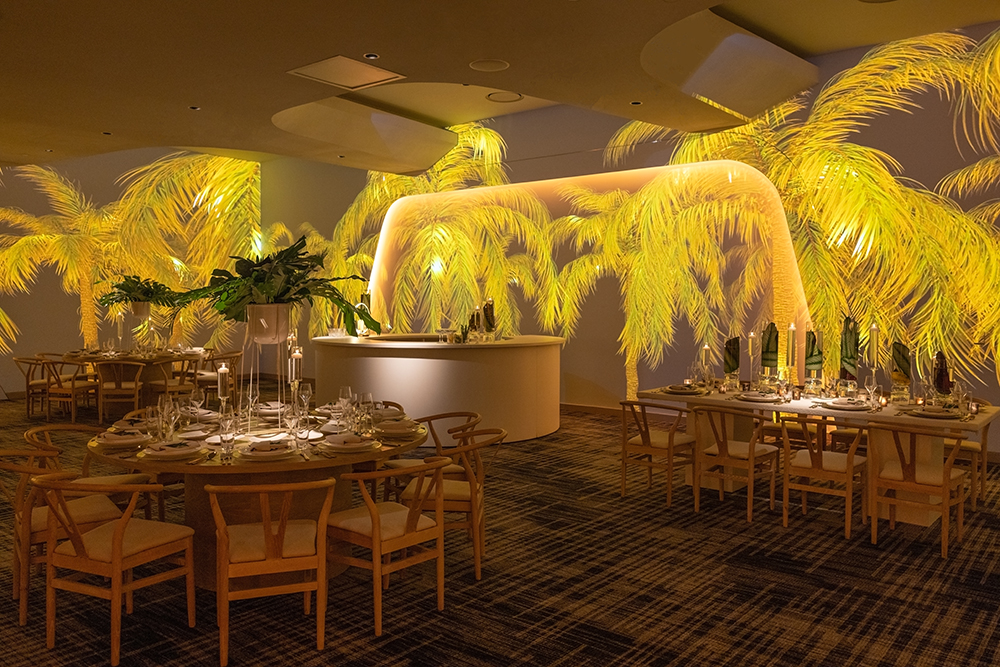 The 4,300-square-foot renovated ballroom can hold up to 250 attendees or be divided into two smaller rooms. In addition to the multiple projectors that achieve the projection-mapping effects, the room is also outfitted with 24 built-in microphones for speech reinforcement and recording, 32 high-performance audio speakers, and 52 pin spotlights.

As part of the $6 million project, W South Beach also renovated three smaller meeting rooms, each accommodating up to 60 people and which can be combined into one larger space as needed. This project follows a $30 million renovation of the property's guest rooms and spa in 2020.

The W South Beach is less than a half mile from the Miami Beach Convention Center and 12 miles from Miami International Airport, a 25-minute drive.