First opened in 1997, New York-New York Hotel & Casino followed the 1993 opening of the Luxor and preceded the 1999 opening of Paris Las Vegas as a property that delivers to Las Vegas visitors the feel of a different destination. Now, the MGM Resorts property is taking that theme one step farther, redesigning its guest rooms to have a New York ambience similar to the hotel's public spaces while also making the guest-room space more functional.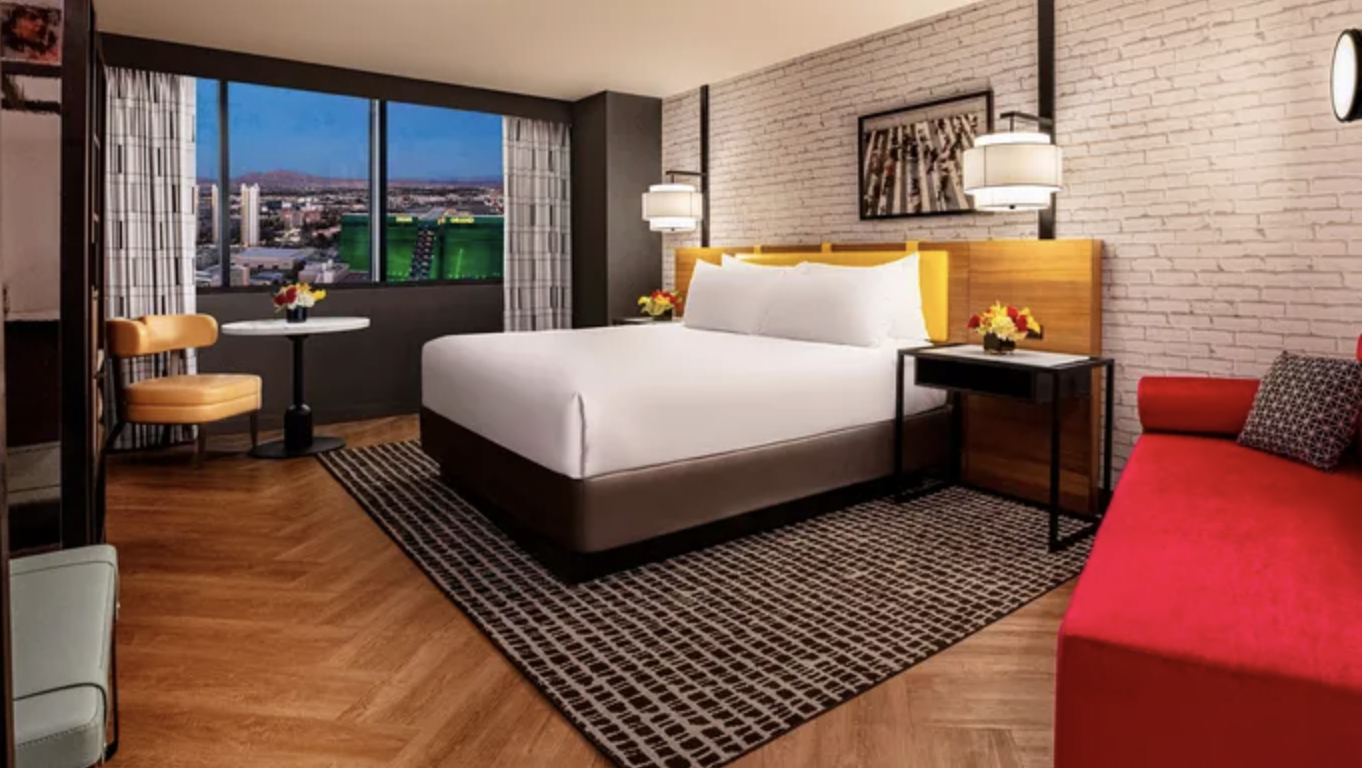 HVS Design is leading the renovation effort, using whitewashed faux-brick walls, area rugs over faux hardwood floors, and furnishings trimmed in Big Apple red and taxicab yellow to resemble a loft apartment. Also, the layout of the 1,830 rooms and 115 suites is new, incorporating moveable work surfaces and USB/USB-C power outlets while integrating extra closet space and shelving.

New York-New York offers 30,000 square feet of event space. Its 13 meeting rooms include a 9,800-square-foot room, a divisible 6,400-square-foot room, three rooms between 2,100 and 2,900 square feet, and eight other breakout rooms. There's also the Brooklyn Bridge terrace, which is a 10,000-square-foot stone courtyard set between the towers of a replica of the 130-year-old bridge that allowed the city to expand into a metropolis.

Culinary options at the property include four restaurants—modern America, Asian, Italian, and steakhouse—and the Village Street Eateries district that's made to look like a block in Greenwich Village.

An interesting entertainment option for business groups: Cirque de Soleil's Mad Apple show. For adventurous types, the Big Apple Coaster is outside the front doors of the property, zipping around above the Strip.

New York-New York Hotel & Casino is directly across the street from MGM Grand at the corner of Tropicana Avenue, and two and half miles from Harry Reid International Airport, a five-minute drive.