On Tuesday, August 14, Washington State Convention Center executives, Seattle's political and union leaders, and state officials took part in a groundbreaking ceremony for WSCC's additional facility, named Summit, which will open in 2022 and more than double the center's total exhibition space.
 
The existing facility, which celebrated its 30th anniversary this year, has 205,000 square feet of exhibition space, more than 50 breakout rooms, a 29,500-square-foot ballroom, plus a stand-alone conference center. Even so, more than 350 event proposals had to be declined over the past five years due to lack of space or timing constraints at the center, costing the region more than $2.1 billion in potential economic benefit.
 
With its distinctly Northwest-themed but urban design, the Summit building will fit appropriately within the downtown neighborhood. The building will be LEED certified, and its vertical structure of steel and glass will naturally integrate interior and exterior activities. The Summit building will also expand the Washington State Convention Center's public art program, which celebrates Seattle's cultural history and features Northwest artists as part of the building's design.
LMN Architects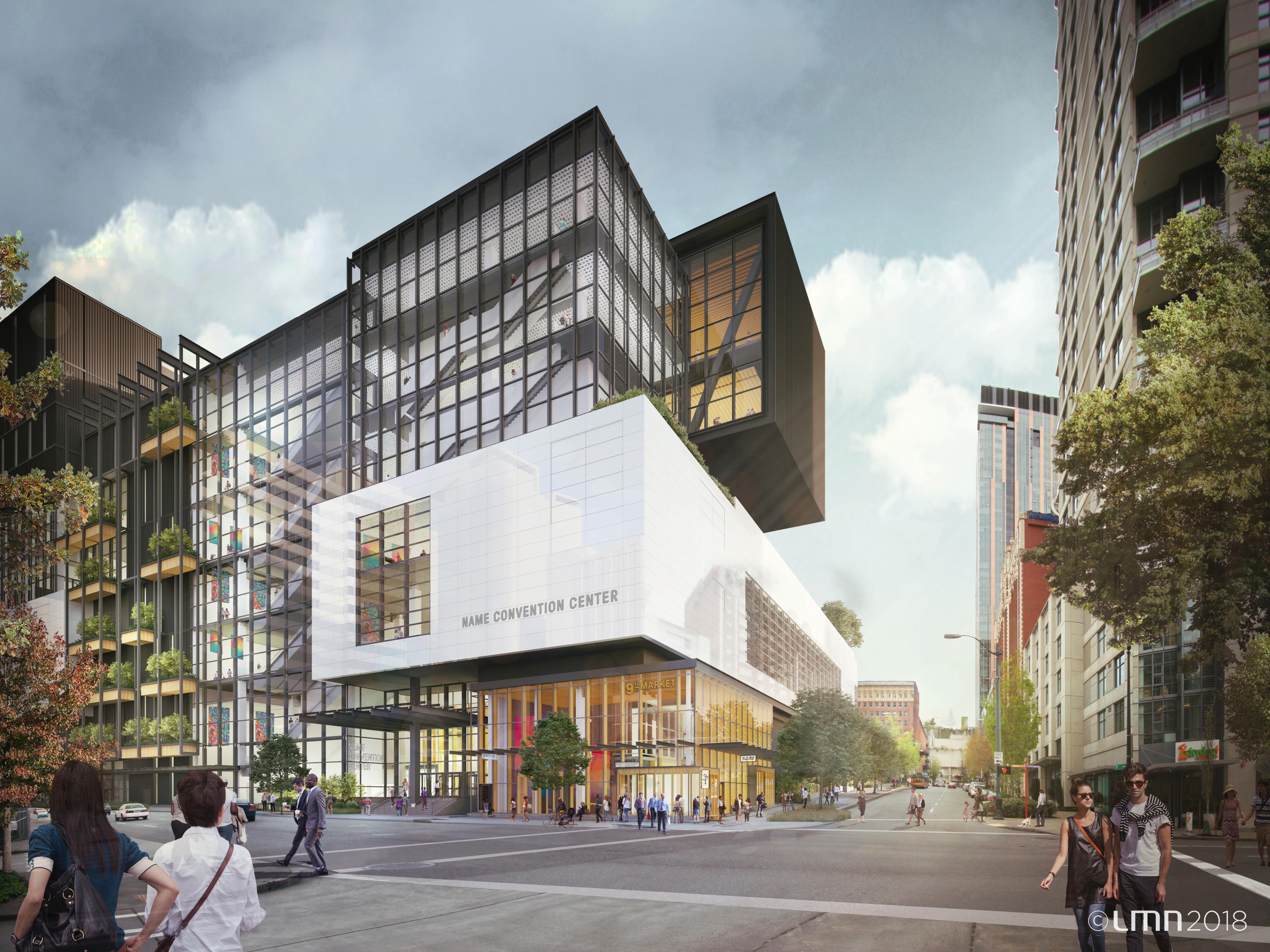 The new Summit building features an architectural design that taps into to Seattle's surrounding geography, highlighted by a dramatic multi-story staircase rising to the building's top level. And with this new construction underway, the existing facility will now be known as the Arch building. The name is a reference to the block-long glass canopy which serves as the center's porte cochere while also supporting an interior sky walk connecting the two buildings.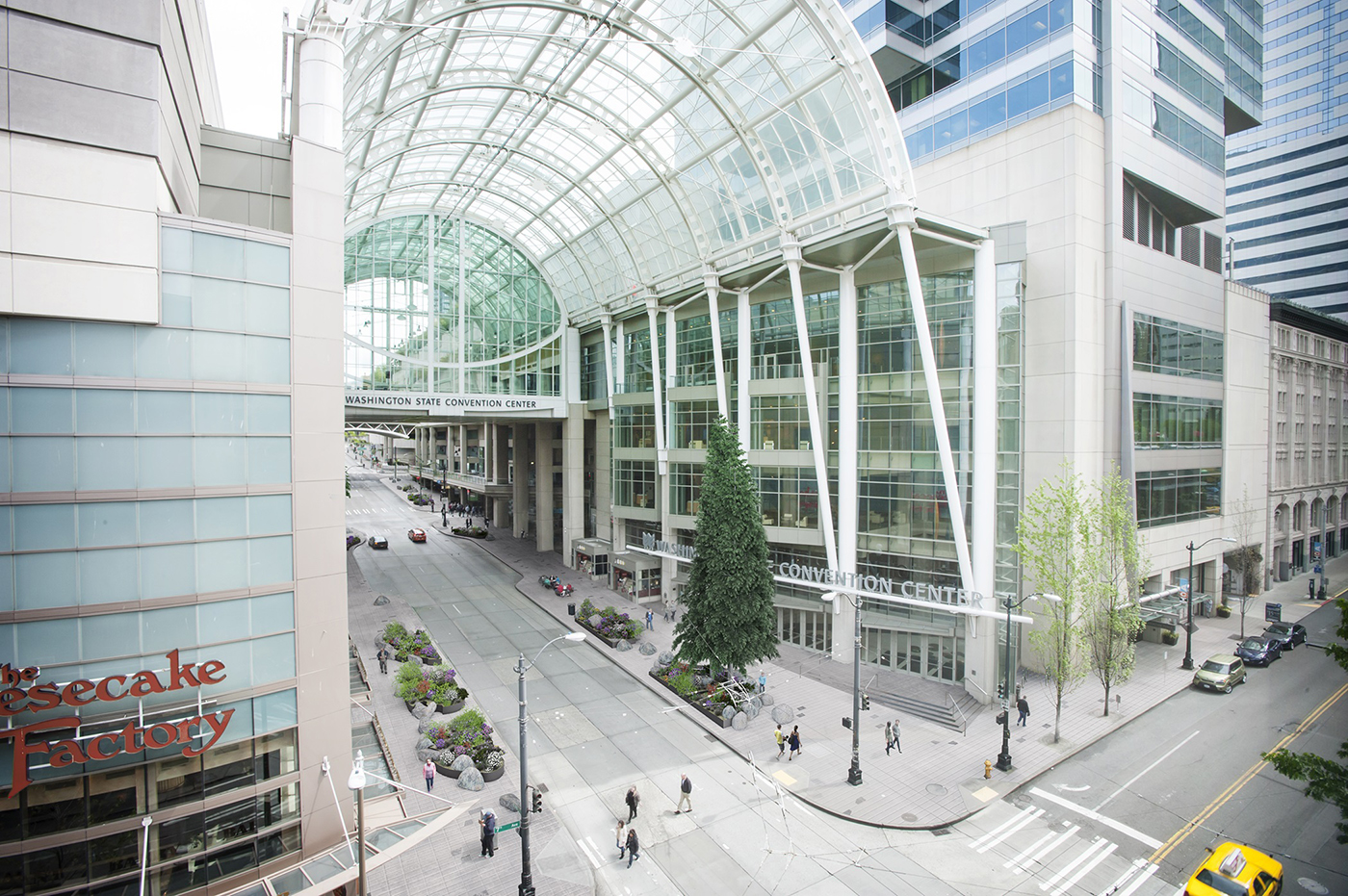 When finished, the Summit building is expected to drive more than 400,000 new conventioneers to the city and generate about $19 million in additional tax revenue each year from nearby hotels, restaurants, retailers, performing arts centers, and cultural sites.
 
To accommodate new convention attendees, Seattle's hotel inventory is growing at a strong clip: By the end of 2018, eight new properties will add almost 2,500 guest rooms, bringing the downtown room count to 14,343. 
 
To round out the overall benefit to the city, local officials earmarked $92 million from the project to make significant improvements in pedestrian and transit infrastructure, refurbish open space sites in adjacent neighborhoods, and create affordable housing opportunities across the city.