The TWA Hotel is on its final approach to New York's John F. Kennedy International Airport and is ready to welcome meeting planners onboard with event reservations.
The hotel, located in Eero Saarinen's famous 1962 wing-shaped TWA Flight Center, is now accepting bookings for meetings and events beginning August 1, 2019. The venue has 50,000 square feet of event space, and an additional 4,200-square-foot Flight Center ballroom and a 20,000-square-foot hotel lobby that can host receptions.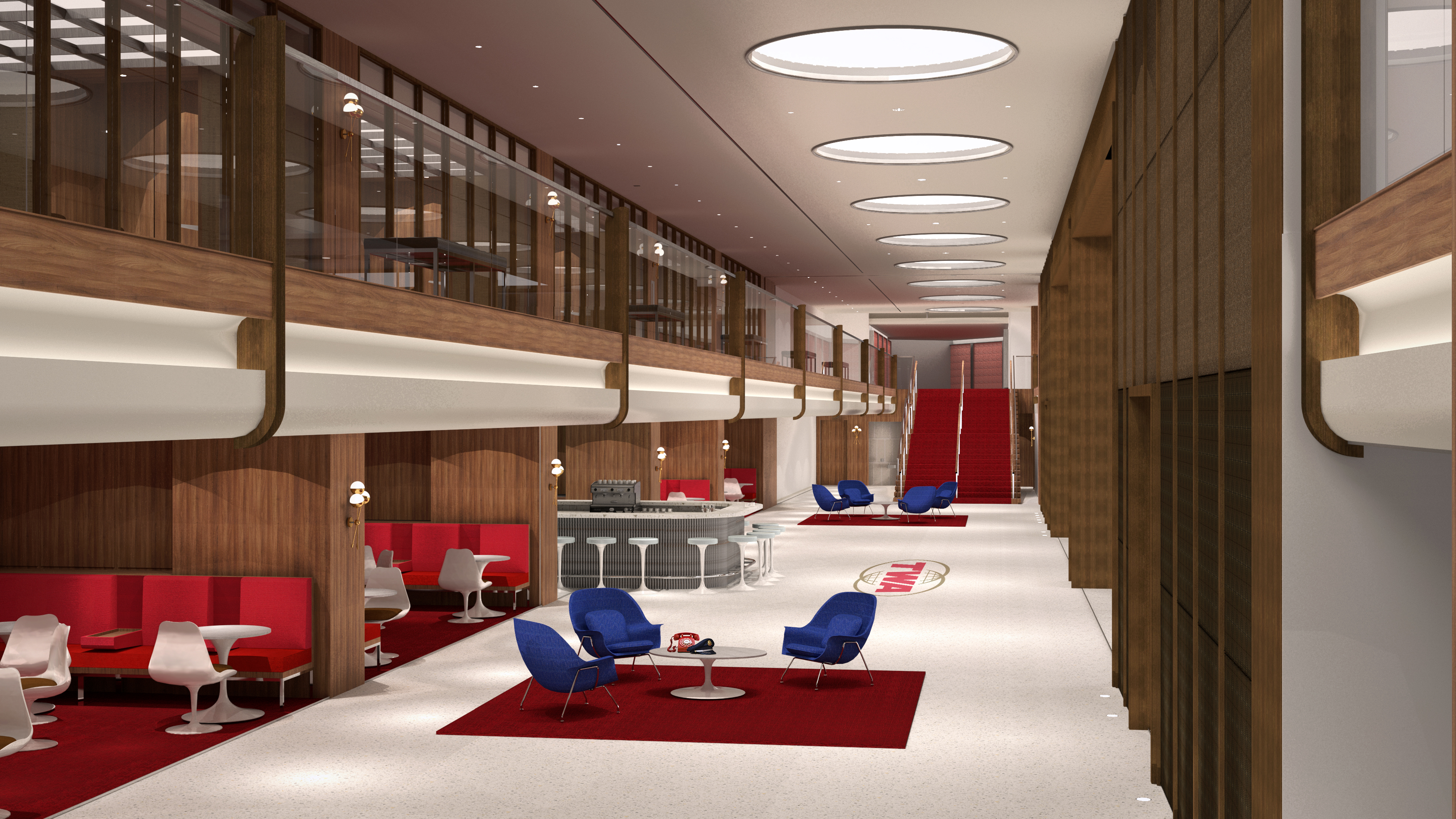 The main event area features the 15,000-square-foot Starstream ballroom, which has 21-foot-high ceilings, six private skyboxes overlooking the room, and can be split into two separate event spaces. There are 45 smaller meeting rooms and prefunction space outfitted with Knoll furniture in keeping with the 1960s architecture. The meeting space is within walking distance of Terminals 4 through Saarinen's "flight tubes", and a five-minute AirTrain ride to all the other terminals.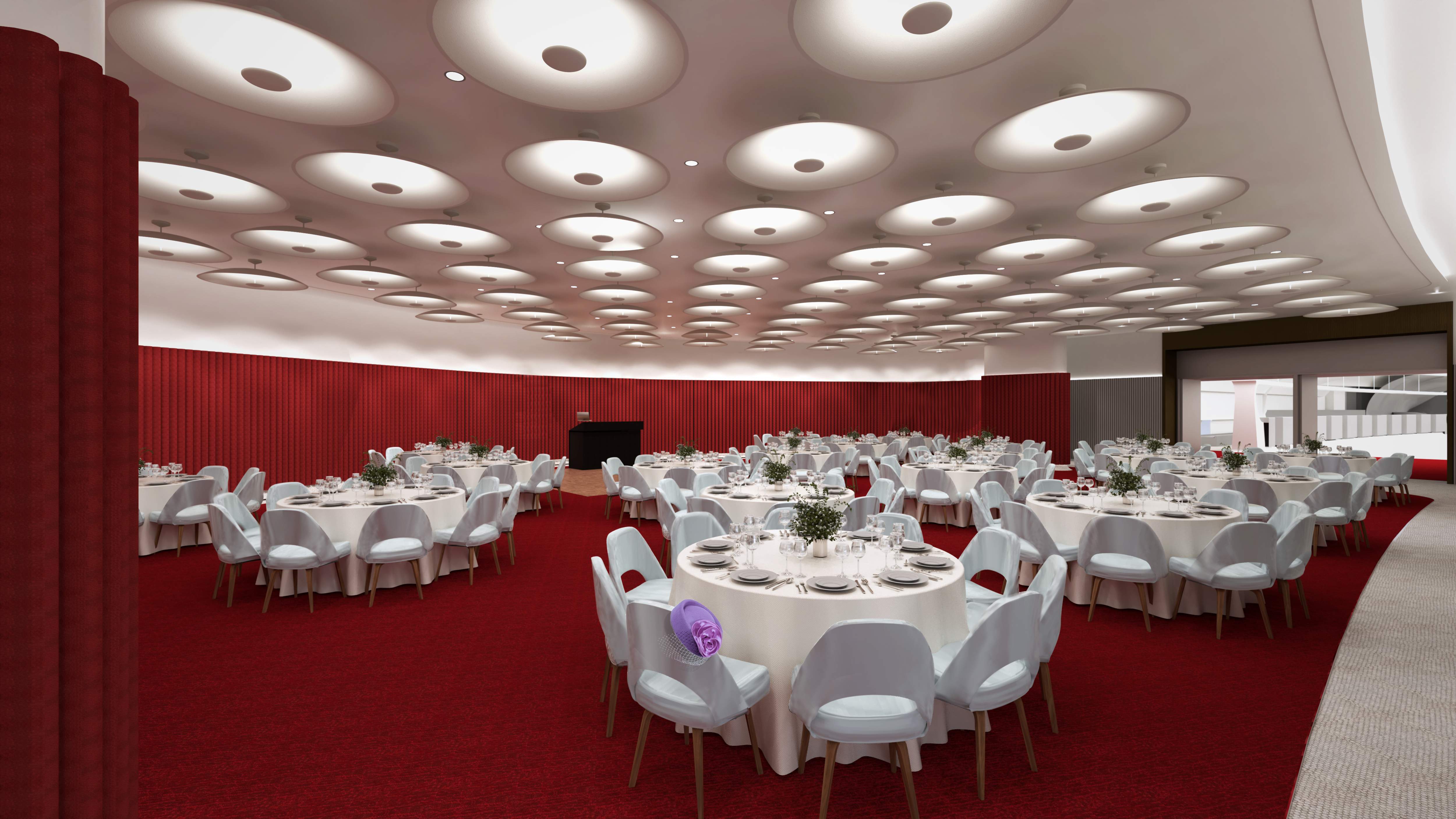 The TWA Hotel will feature 512 guest rooms and 44 suites and is expected to begin taking room reservations in December for early 2019. The complex will have six onsite restaurants, eight bars, a rooftop swimming pool, and a 10,000-square-foot observation deck for plane watching. Other amenities will include a 10,000-square-foot spa and a Lockheed Constellation Starliner repurposed into a cocktail bar accessible via a jetway.