At the Holiday Inn & Suites Across from Universal Orlando, an upgrade of the property's 13,000 square feet of meeting and event space was included in the multi-million-dollar renovation that wrapped up in late June.
All of the group space at this Universal Partner Hotel, including the 6,240-square-foot Grand Ballroom and 2,625-square-foot Junior Ballroom, now has new paint, carpeting, lighting, furnishings, and window treatments. In addition to the ballrooms, the Holiday Inn & Suites has 10 other updated meeting spaces, all named to reflect the hotel's movie studio connection. For example, groups can gather in the Green Room, Screening Room, Producer's Room, and so on. For outdoor r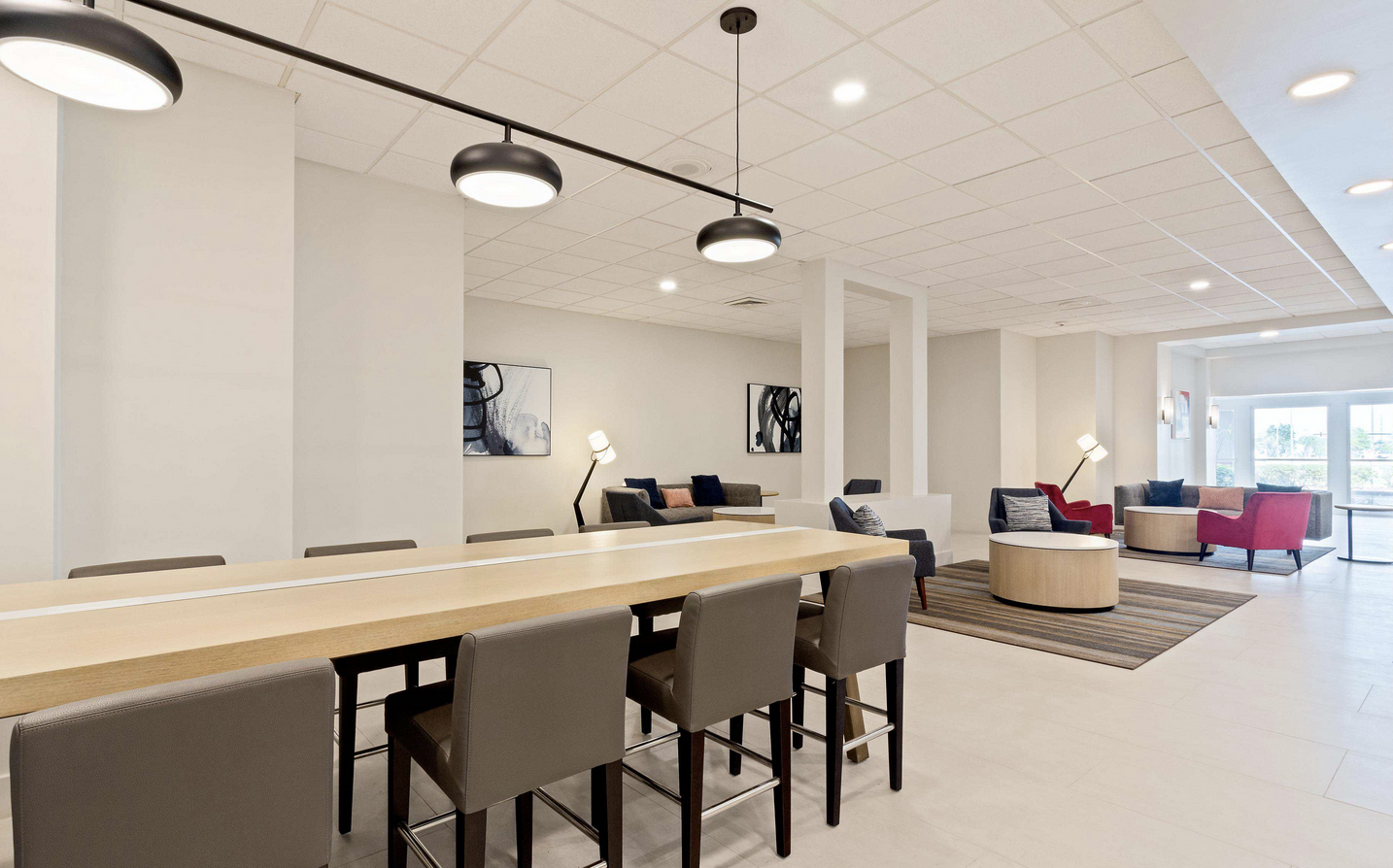 eceptions, the 1,007-square-foot patio has a maximum capacity of 100 people.

The renovation also put a new face on the lobby (shown left), giving it a refreshed contemporary design, and adding abstract art and a new communal table and other comfortable seating areas.

New home-like seating is also notable in the renovation of the hotel's 239 guest rooms and 151 suites. Rooms now have a coral-and-gray color palette, along with new lighting, headboards, nightstands, dressers, 55-inch TVs, desks, and kitchenettes.

Holiday Inn & Suites Across from Universal Orlando is near the intersection of Route 435 and Interstate 4, a 22-mile drive from Orlando International Airport.