In Manatee County, Fla., where Hurricane Ian delivered significant damage in September 2022, the new 252-room Palmetto Marriott is set to open by February 2024. The eight-story hotel, which will be connected to the Bradenton Area Convention Center in Palmetto, will include a rooftop restaurant and swimming pool along with an as-yet-undetermined amount of dedicated meeting space.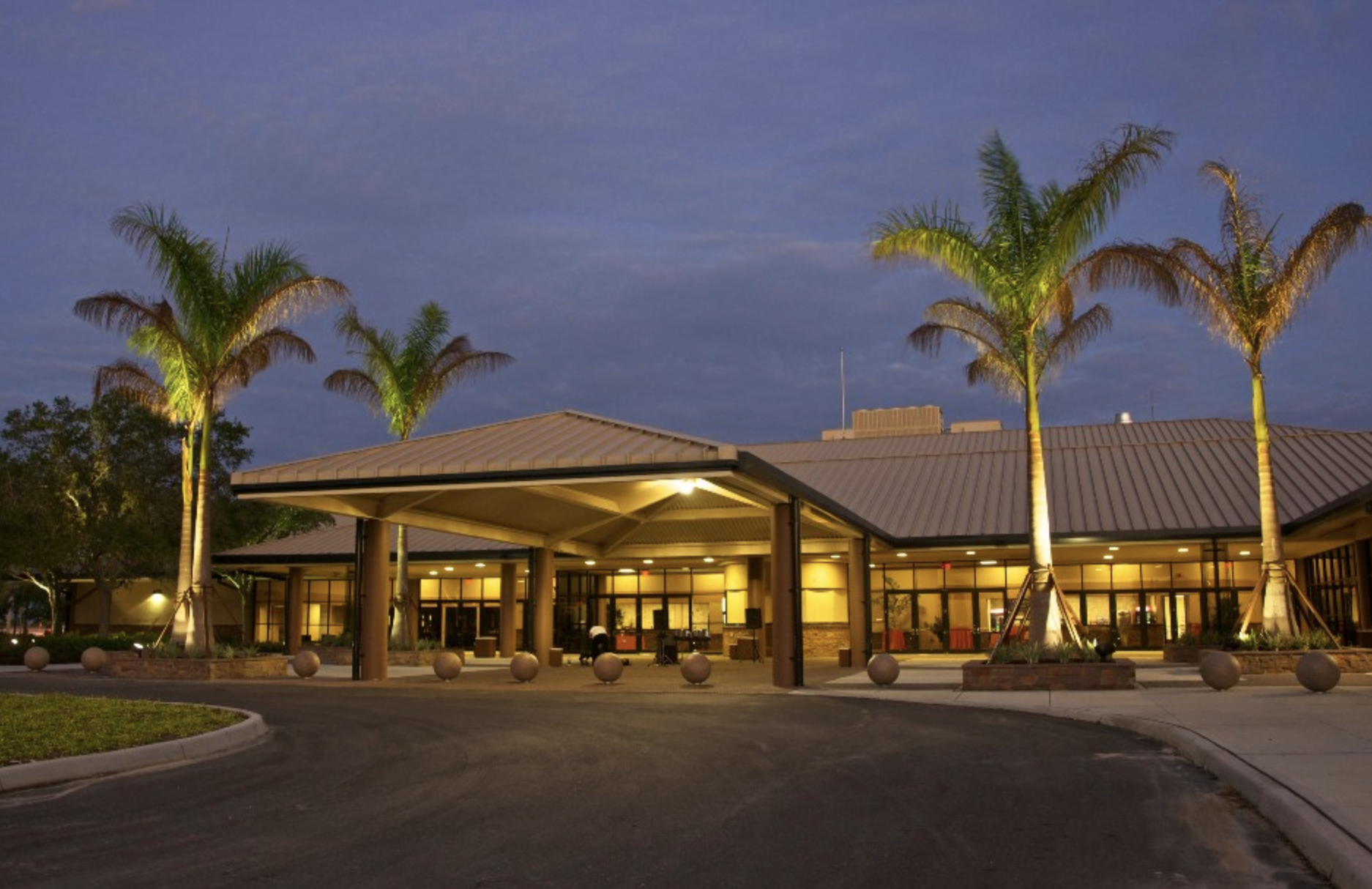 Also planned is a renovation and expansion of the convention center (in photo), which opened in 1985 and was last updated in 2007 at a cost of $6.5 million. That facility presently has 10,000 square feet of meeting space, including a divisible 4,000-square-foot room plus two divisible 1,700-square-foot rooms and a 1,300-square-foot room, and another 1,300 square feet of prefunction area. Also on site is a 4,000-seat arena with 32,000 square feet of floor space for exhibits, a general session, or a reception (photo below).

Manatee County commissioners have approved $17.1 million for the convention-center project, which will include a 20,000-square-foot expansion, with 14,000 square feet of it comprising a ballroom that will seat 800 for banquets. Along with the new meeting space, renovations envisioned for the convention center include new ceiling tiles, refinished floors, door replacements, restroom updates, kitchen upgrades, and repainting the interior and the exterior in colors complementary to the new hotel. A timeline is not yet available for the start or completion of the convention-center project.

One of the ways that future guests of the Palmetto Marriott will be able to get around Manatee County is a planned water-taxi service. Two 49-passenger pontoon boats ordered by the county should be in operation by May, according to Elliott Falcione, executive director of the Bradenton Area CVB. The service linking Bradenton, the city of Anna Maria, Bradenton Beach, and Coquina Beach will be built on the north shore of the Manatee River to serve the town of Palmetto and the convention center, Falcione said.