It is sometimes hard to think outside the box when looking for a meeting or event venue, mostly because so many convention centers and conference halls are literally shaped like a box. Hotel ballrooms can offer a more elegant meeting experience, but a stately mansion with a glamorous history is guaranteed to make your event memorable and impress your attendees. Despite the lengthy list of British period dramas on PBS, the United Kingdom does not have a monopoly on mansions.
Philip Pelletier, director of special events for the preservation society of Newport (R.I.) County, oversees events in 13 historic estates that belonged to some of the most famous families in America. The homes include the summer retreats for coal baron Edward Berwind (The Elms), shipping and railroad barons the Vanderbilts (Marble House), and silver heiress Therese Fair Oelrichs (Rosecliff) and were all built during the Gilded Age on the dramatic coastline of Newport, R.I.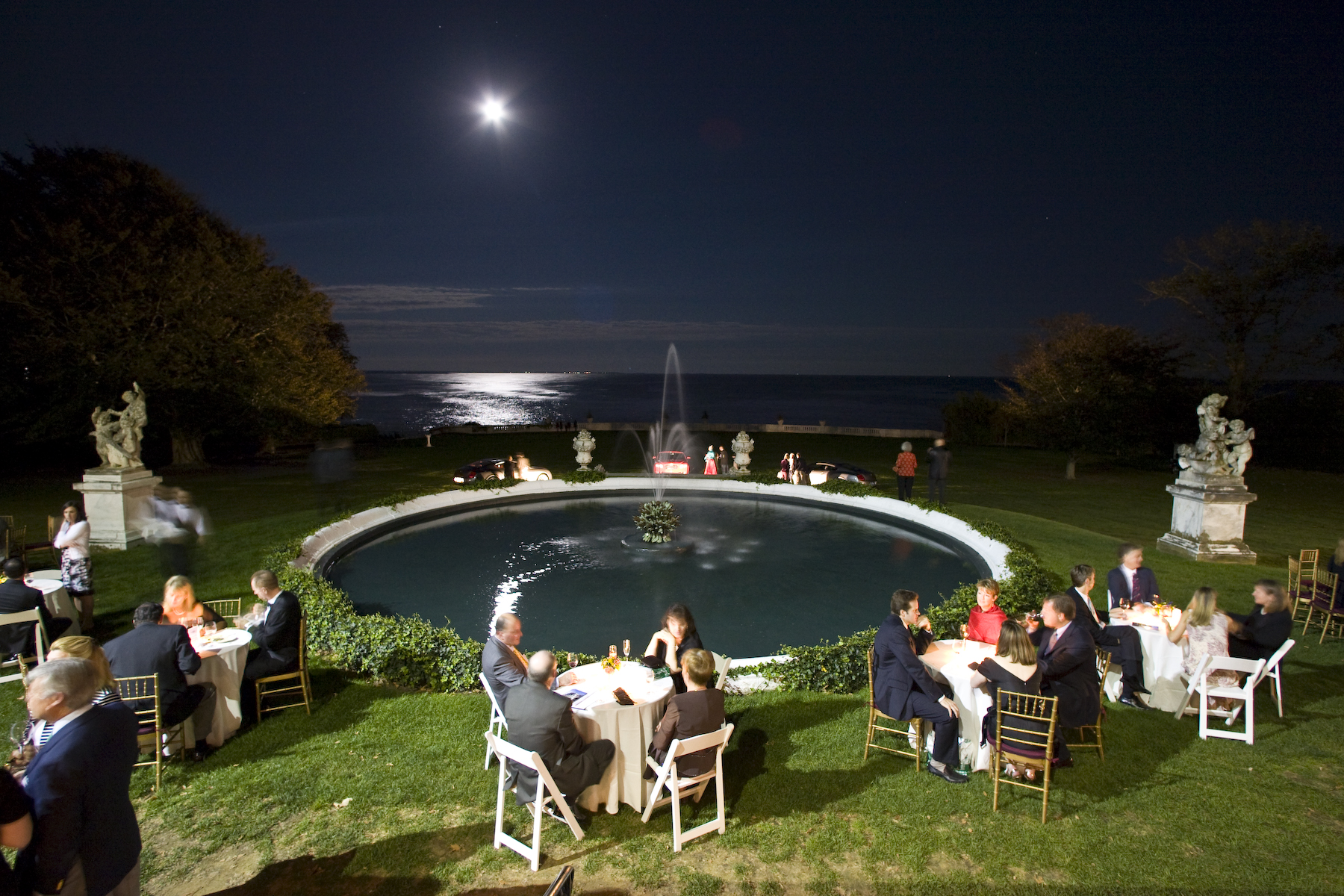 Pelletier says, "We offer almost everything any other meeting venue does, but with an aesthetic quality you cannot get in a hotel or conference center." Because the houses are open to the public they conform to the same strict safety codes as other commercial venues, including sprinkler systems, and some, including Rosecliff, are ADA-accessible. The mansions also provide indoor and outdoor space, but rather than a standard hotel patio, these homes offer sweeping lawns overlooking the sea and columned terraces designed to catch summer breezes in an era before air conditioning. Pelletier says the homes host around 250 events a year, for corporations like Rolls Royce and Coldwell Banker, and celebrities from the worlds of music and sports. Events have ranged from a dinner party for two with entertainment from three musical ensembles and a private chef, to an event for 2,000 people.
Here are some thoughts from Pelletier for meeting planners thinking about using an historic home, whether in Newport or elsewhere.
Plan your meeting well advance. These properties get fully booked very quickly. The busiest season in Newport runs from May to October, but many historic properties in the U.S. have Halloween and Christmas events that could block out dates.
Don't assume these venues are only for small events. The dining room at Rosecliff can seat 32 guests for dinner; the ballroom at The Elms can seat 120, and the terrace at the Marble House can host 200 for a cocktail reception. Outdoors, tents put up on the lawns at any of the houses can seat hundreds more. Pelletier says, "The grounds are just as important as the houses." Imagine your guests having cocktails by the fountain before dinner in a pavilion, and dancing on the terrace.
Historic properties are meeting ready. Pelletier says the mansions have the latest AV equipment and offer 10-foot screens for presentations. Rosecliff even has its own exhibition space on the second floor, currently hosting an exhibit of the work of fashion designer Pierre Cardin.
Ask about limitations. In Newport, the estates are museums, not hotels, and so there are no sleepovers. They are also open to the public so events take place in the evening. And no, the staff don't dress like the servants on "Downton Abbey." They wear smart navy blazers and ties, but more importantly, they are highly trained event professionals and most of them are EMT qualified.