One of Manchester, U.K.'s most iconic buildings has undergone a $32 million renovation and reopened as The Principal, Manchester. Built in 1891 as the home of the Refuge Assurance Company, the Gothic Victorian Revival building with a copper-domed clock tower was formally known as the Palace Hotel because of its regal exterior and stunning, stained-glass-domed reception area.
The renovation updated the hotel's 270 guest rooms and suites while retaining period details, including wood paneling, double-height windows, and tiled fireplaces.
The 17 conference and meeting rooms were also sensitively upgraded while preserving the character of the Edwardian interior. The hotel boasts the largest ballroom in North West England; it hosts up to 1,000 guests seated and many more for a standing reception.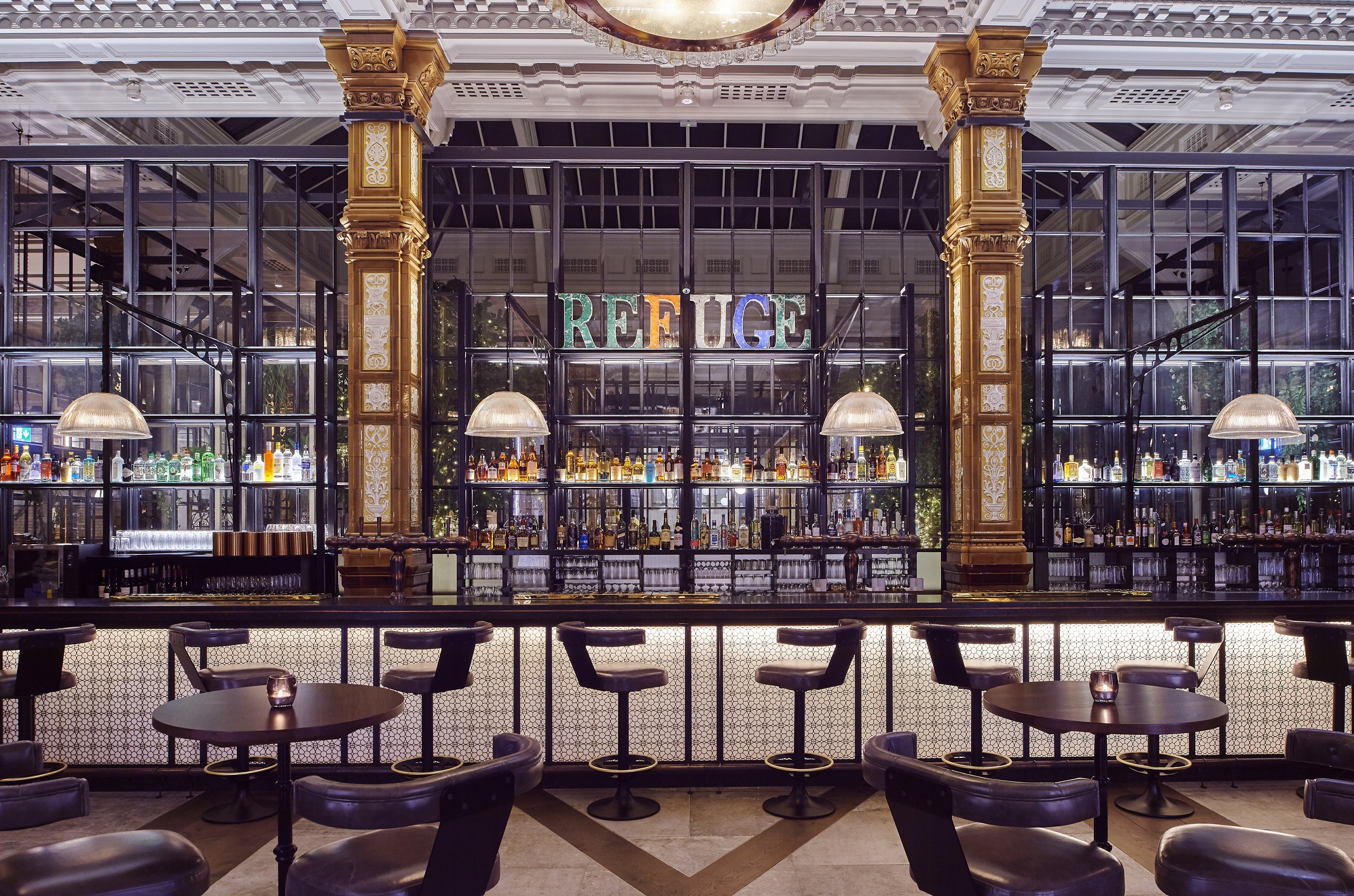 The Principal's main restaurant is The Refuge by Volta, a partnership between Principal and local celebrity DJs-turned-award-winning-restaurateurs Luke Cowdrey and Justin Crawford. The 10,000-square-foot dining room was formally full of desks as the office's typing pool but is now a flexible dining space partitioned by a 40-foot granite bar and includes the Winter Garden, a quieter, interior glasshouse. There is also a private dining room available for hire known as The Den.
Michael Purtill, general manager, calls the refurbishment a new chapter for the historic building, he says, "The renovation has given the hotel a new lease on life, creating a destination for locals and visitors to the city alike." (cont.)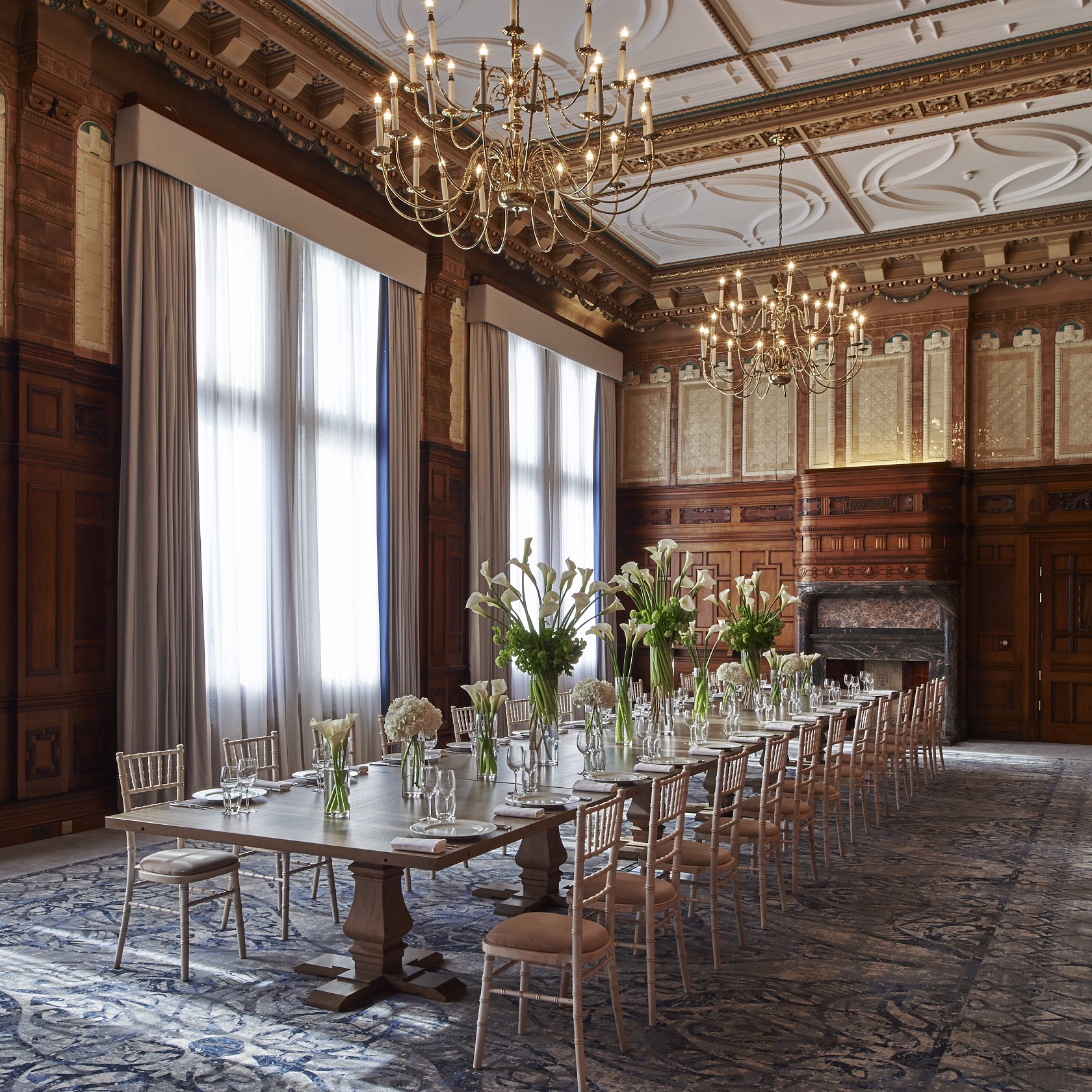 Rumor has it that the hotel is haunted by the ghost of a heart-broken war widow, but even without a resident ghost sighting, guests can still see unique features preserved from the hotel's days as a life insurance company, including 100-year-old document storage vaults and custom-designed stained glass windows above the marble staircase.
The hotel is a five-minute walk to Manchester Central Convention Complex and a ten-minute cab ride to Manchester Event City. Manchester International Airport is 15 minutes by car and 20 minutes by train to Oxford Street station, only a few steps from the hotel's reception.