The 483-room Omni Homestead Resort in Hot Springs, Va., which currently has 72,000 square feet of meeting space, will grow its event offerings by 3,216 square feet when a new event pavilion opens next month.
Located near the Old Course driving range, the Old Course Pavilion will open in October modeled on the resort's pre-1902 buildings, with brick pathways leading to the space, white columns, whitewashed wood-clad walls, lantern-style light fixtures, and lots of windows. The space will accommodate 128 classroom style or 225 for a reception.

The resort is also finishing up an extensive renovation of its existing 28 meeting rooms. Improvements have included new lighting fixtures, acoustic ceiling tiles, carpeting, and refinished hardwood floors. Updates to Theater 1923, a breakout facility celebrating its centennial this year, include sofa settees, lounge chairs, and side tables to replace theater seats, along with new audiovisual technology.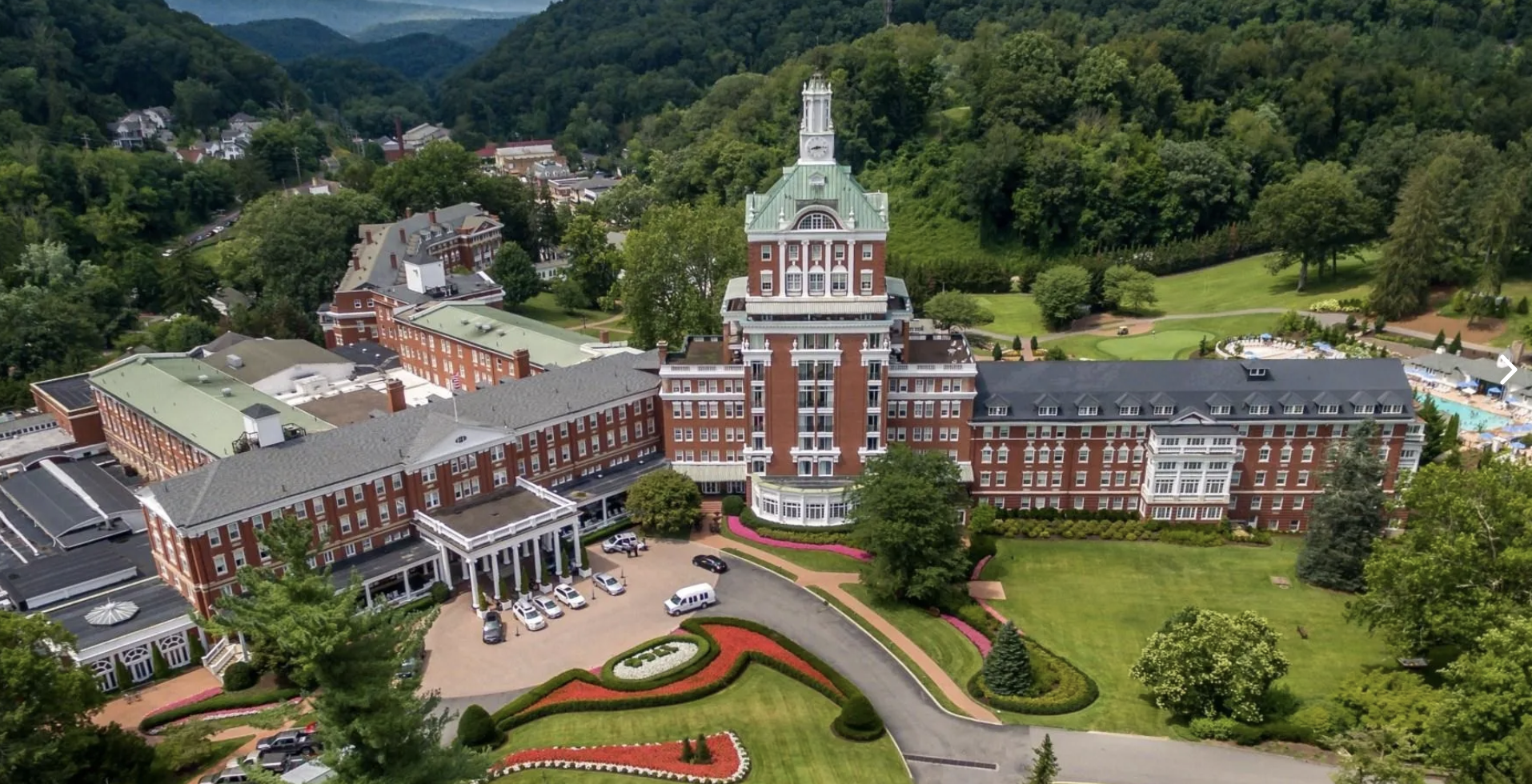 The Omni Homestead's largest meeting spaces are the 13,485-square-foot Grand Ballroom and the 10,368-square-foot Regency Ballroom. The adjacent 3,094-square-foot Empire Room and 1,624-square-foot Crystal Room stand out for their historic architecture and chandeliers.

Other recent projects encompassed by the resort's $140 million renovation have included façade improvements, balcony deck work, guest-room renovations, a new associate housing building, and the rehabilitation of the historic Warm Springs Pools.

On-site recreation at the 2,300-acre property includes a spa, two championship golf courses, an equestrian center, a falconry area, mountain biking trails, and a pool with a lazy river.

Located in the Allegheny Mountains in southwestern Virginia, the Homestead is 80 miles from Roanoke, 100 miles from Charlottesville, and 167 miles from Richmond, all of which offer air service.