Recently unveiled after a $450 million renovation, Palace Resorts' The Grand at Moon Palace Cancun offers 1,300 guest rooms, a new lobby, nine outdoor swimming pools (one of which has a DJ and is for adults only), five swim-up bars, a beach club, an AWE Spa, a 27-hole Jack Nicklaus Signature golf course, a six-lane bowling alley, and 17 food and beverage outlets. Noir nightclub can host events up for up to 300 attendees and has a private VIP section.
In the unlikely event meeting planners can tear attendees away from these amenities, The Grand at Moon Palace Cancun also has 130,000 square feet of brand new meeting and event space, including a 900+ capacity theater, the Universal Ballroom Lower Level (55,850 square feet) the Universal Ballroom Upper Level (36,000 square feet) and the Galactic Ballroom (26,800 square feet). In addition to these spaces large conventions can be accommodated in a 140,000-square-foot arena designed for events of up to 10,000 attendees. The arena is also home to several private outdoor terraces and exhibition areas.
Palace Resorts recently announced a partnership with Antonio Bachour, who has been named as one of the 10 best pastry chefs in the U.S. The Grand at Moon Palace, along with the brand's other nine oceanfront properties, will feature a menu of desserts designed by Bachour, and there are plans to launch a cooking school and pastry shop for visitors.
The Grand at Moon Palace is 4 miles from Cancun International Airport and 30 minutes from downtown Cancun.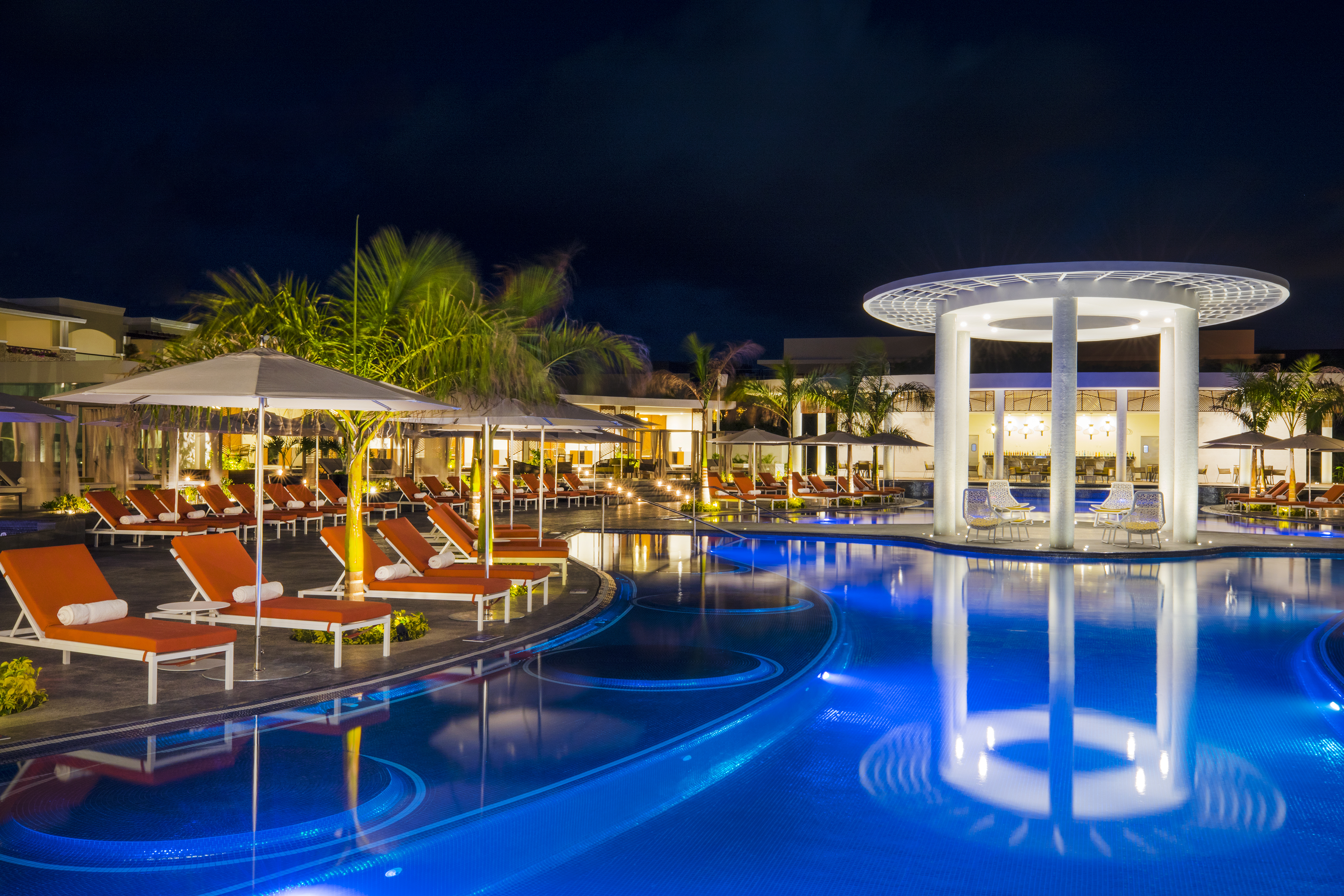 ace