The 245-room Cloudland Lookout Mountain hotel is being built to complement the McLemore golf and residential community in the northwest corner of Georgia.
Located just 30 miles from Chattanooga, Tenn., and 118 miles from Atlanta, the property will have a full-service spa, a cliffside infinity pool, and several dining options when it opens in the first quarter of 2024. However, the big draws will be extensive golf facilities, a 20,000-square-foot conference center, and sweeping views of the Blue Ridge Mountains.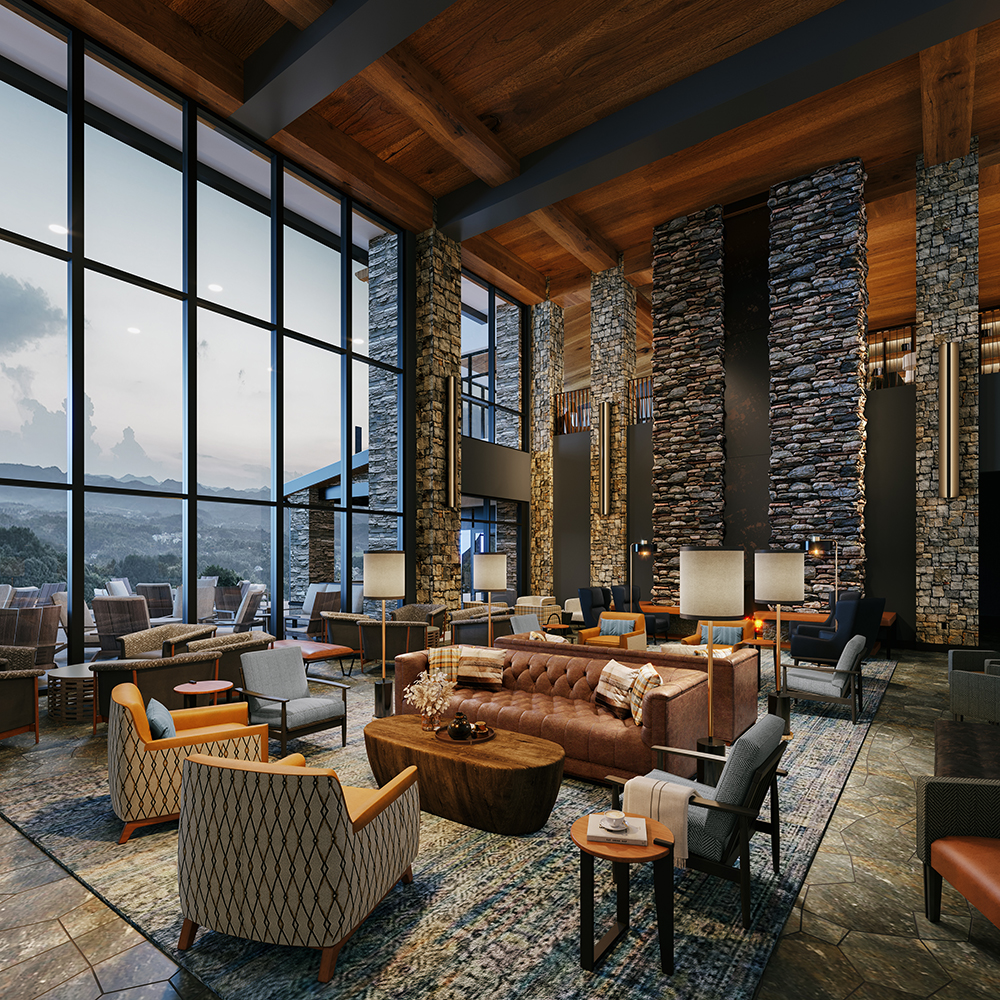 Group space in the conference center will include two ballrooms—the 5,206-square-foot Cumberland, divisible by two, and the 4,675-square-foot Skyline, divisible by three. There are also three smaller meeting rooms, prefunction space, and a variety of outdoor options.
Currently, McLemore has two golf courses: The Highlands, known for holes 17 and 18 situated along the cliffs of Lookout Mountain, and a six-hole short course. A second 18-hole championship course is expected to debut in summer 2024, also with dramatic views from the hotel's perch 2,000 feet above sea level.
Cloundland Lookout Mountain, part of Hilton's Curio Collection, is seven miles from Cloudland Canyon State Park. The closest airport is in Chattanooga, a 45-minute drive.