An interesting hospitality project is moving along in suburban Reston, Va., 22 miles west of Washington, D.C. and five miles east of Dulles International Airport.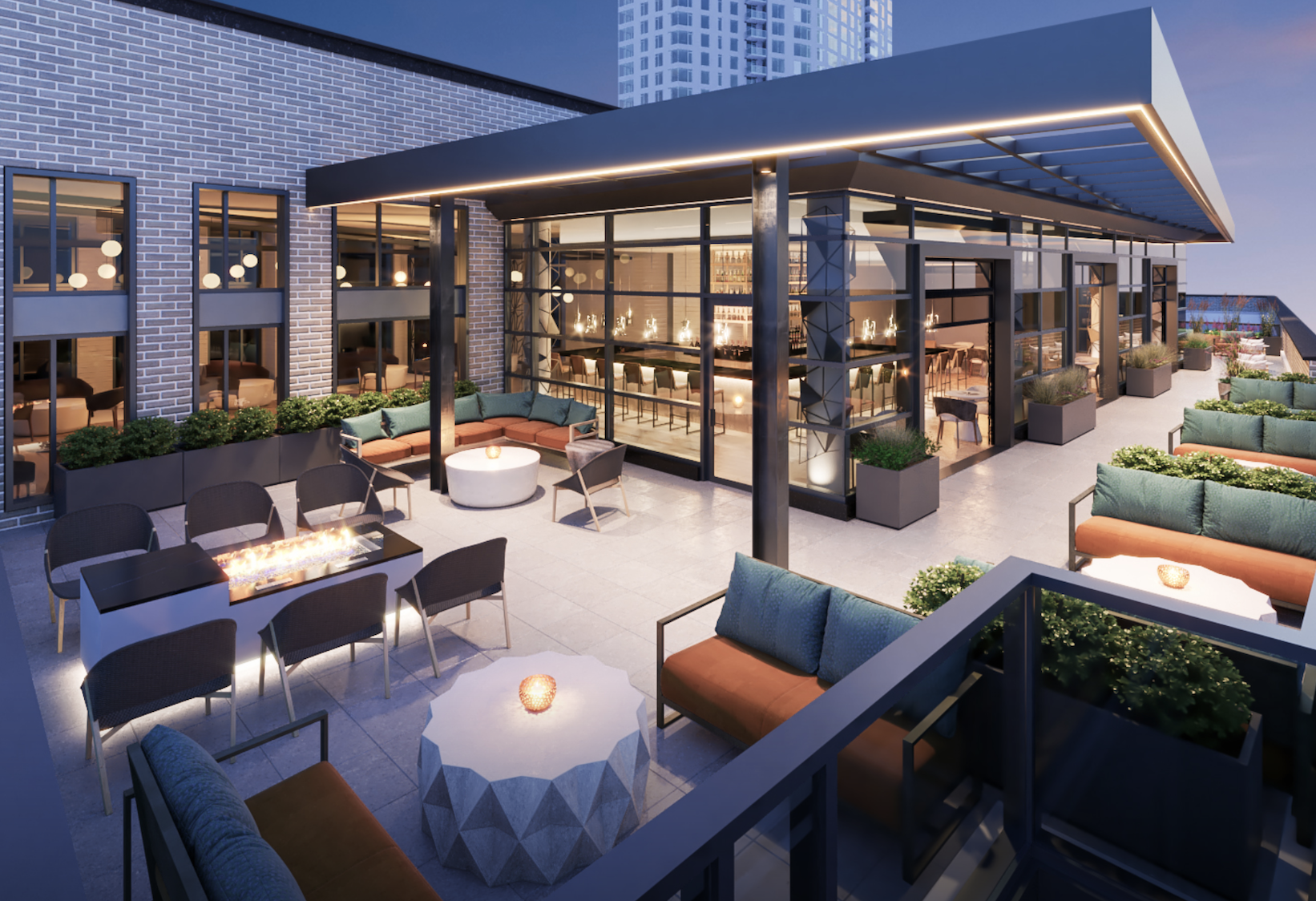 Marriott AC Hotel & Residence Inn Reston Town Center will be a co-located offering that's set across the street from the entrance to the Silver Line Metro station that runs between the airport and the District of Columbia. A 120-room Residence Inn and a 147-room AC Hotel will be the centerpiece of the new mixed-use Reston Town Center expansion that includes restaurants, shops, corporate offices, and recreational spaces. The town of Tysons, a large corporate hub with upscale hotels and restaurants, is a 15-minute drive from Reston Town Square.

The LEED Silver project will include a shared lobby, 8,000 square feet of dedicated meeting space, a 4,000-square-foot restaurant, an indoor pool, and a fitness center. An upscale rooftop bar and lounge is also planned (see image above). The opening date of the two properties is expected sometime in late 2024.