Convene celebrated the grand opening of its newest location in New York City on January 26. The 40,000-square-foot venue, called Quorum by Convene, is an "ultra-premium" version of its day-meeting venues.
Quorum is a partnership with the international law firm White & Case. The venue is used as conference space for the firm and is also marketed to outside groups through Convene. The Quorum by Convene name is unique to this location and is not expected to emerge as a separate Convene brand.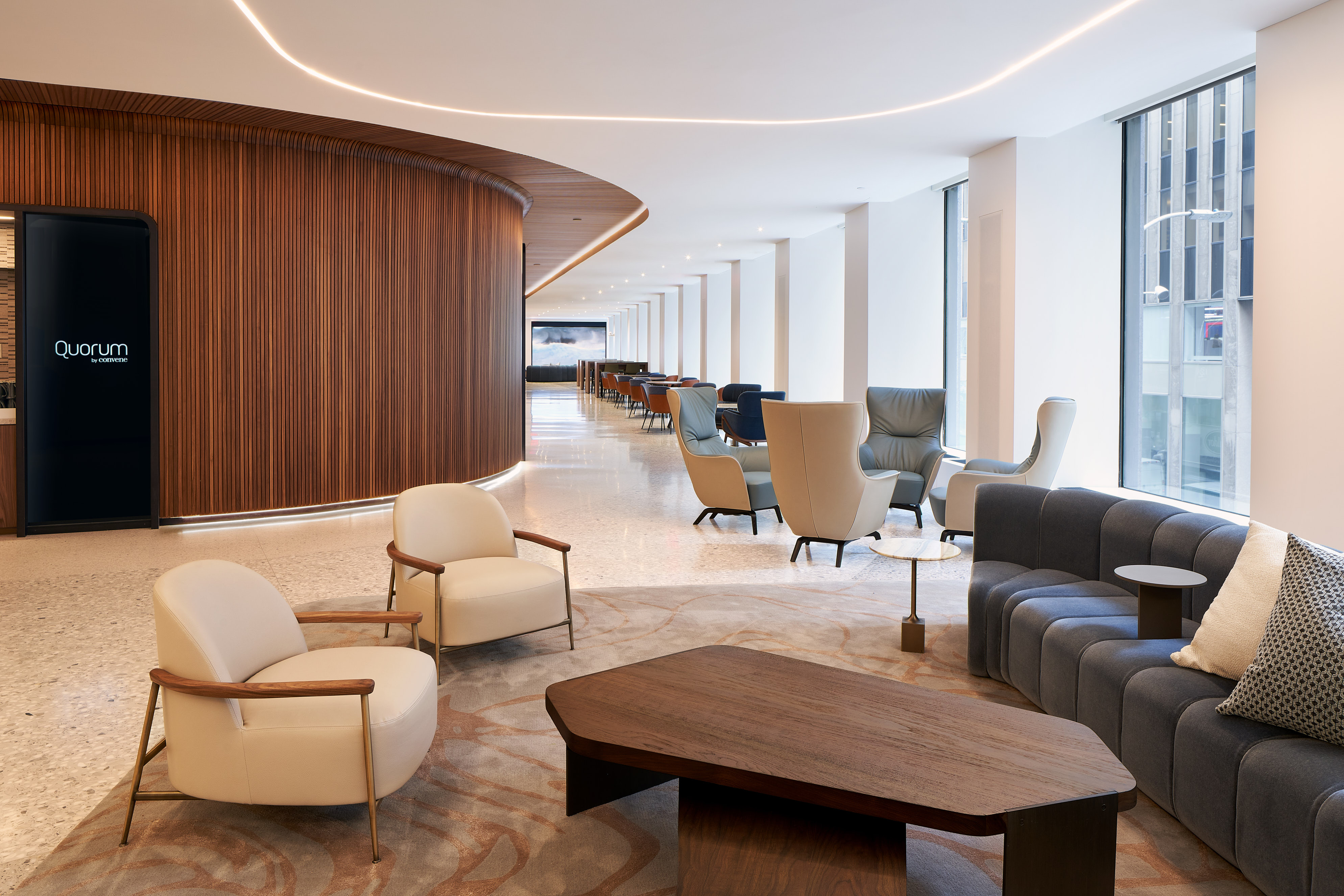 The new midtown location, on 6th Avenue between 48th and 49th streets, has six meeting rooms, each with built-in video cameras, video screens, microphones, and speakers to accommodate hybrid-event production.
The largest room is Grand Hall, which can seat 360 theater style. It features a 270-degree screen with 4K video resolution, which Convene reports is the highest-resolution indoor screen in Manhattan. Maximum capacity for a buyout of the facility is 630 people.
Quorum by Convene is the company's 11th meeting location in Manhattan.