On the Right Track… Switching Tracks… Climb Aboard… Steam Ahead… The event themes that would click with the new Hotel Chalet in Chattanooga, Tenn., roll on and on.
After a two-year, $19 million renovation of The Choo-Choo Hotel, the 127-room Hotel Chalet opens at the end of October with 25 of its guest rooms housed in restored Pullman train carriages from the 1920s and 1960s. The Victorian-period cars include design elements of the era, such as bentwood chairs and original Tiffany Glass pendants. The Mid-Century-style cars are designed in rose, lilac, and lime hues, and feature custom 1960s-inspired wall covering.
The restored property's main meeting space is the 3,200-square-foot Beverly Ballroom (below), appropriate for groups of up to 200 theater-style or seated dinners for up to 176. The room is named after Beverly Allen Casey, the businessman who saved Chattanooga's train terminal from demolition in the 1970s. The terminal is now home to restaurants, entertainment venues, the Glenn Miller Gardens, and the hotel.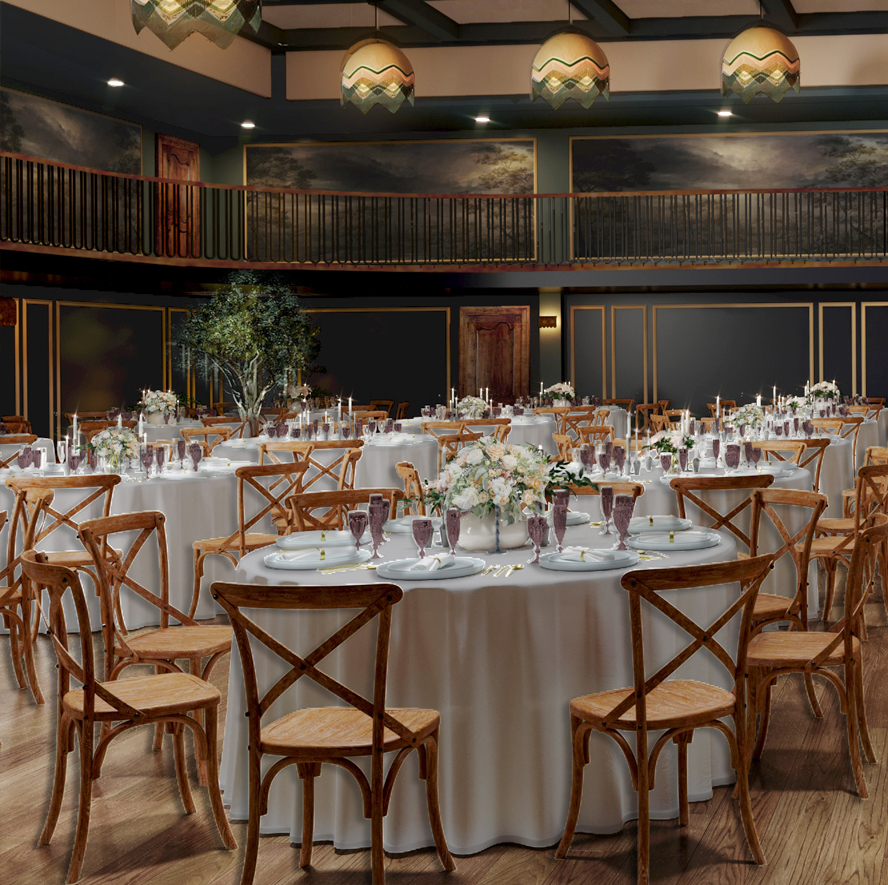 Groups will also find the Barber Boardroom for up to 16 people, as well as outdoor spaces. The hotel's courtyard has a garden with fire pits, a pool, and a sundeck. Elsie's Daughter, the on-site restaurant, serves Southern fare.

Chattanooga is equidistant from Atlanta, Ga., and Nashville, Tenn., about a two-hour drive from each. The Chattanooga Metropolitan Airport is 10 miles from the downtown area, about a 20-minute drive.