With the opening of Embassy Suites by Hilton Virginia Beach Oceanfront on Thursday, February 16, The Cavalier Resort will mark the end of a $350 million master plan to create a three-hotel resort destination.
The Cavalier includes the Historic Cavalier Hotel and Beach Club, renovated in 2014; Marriott Virginia Beach Oceanfront, opened in 2019; and the new Embassy Suites, one of only a dozen Embassy Suites properties in the country to receive the "resort" designation from Hilton.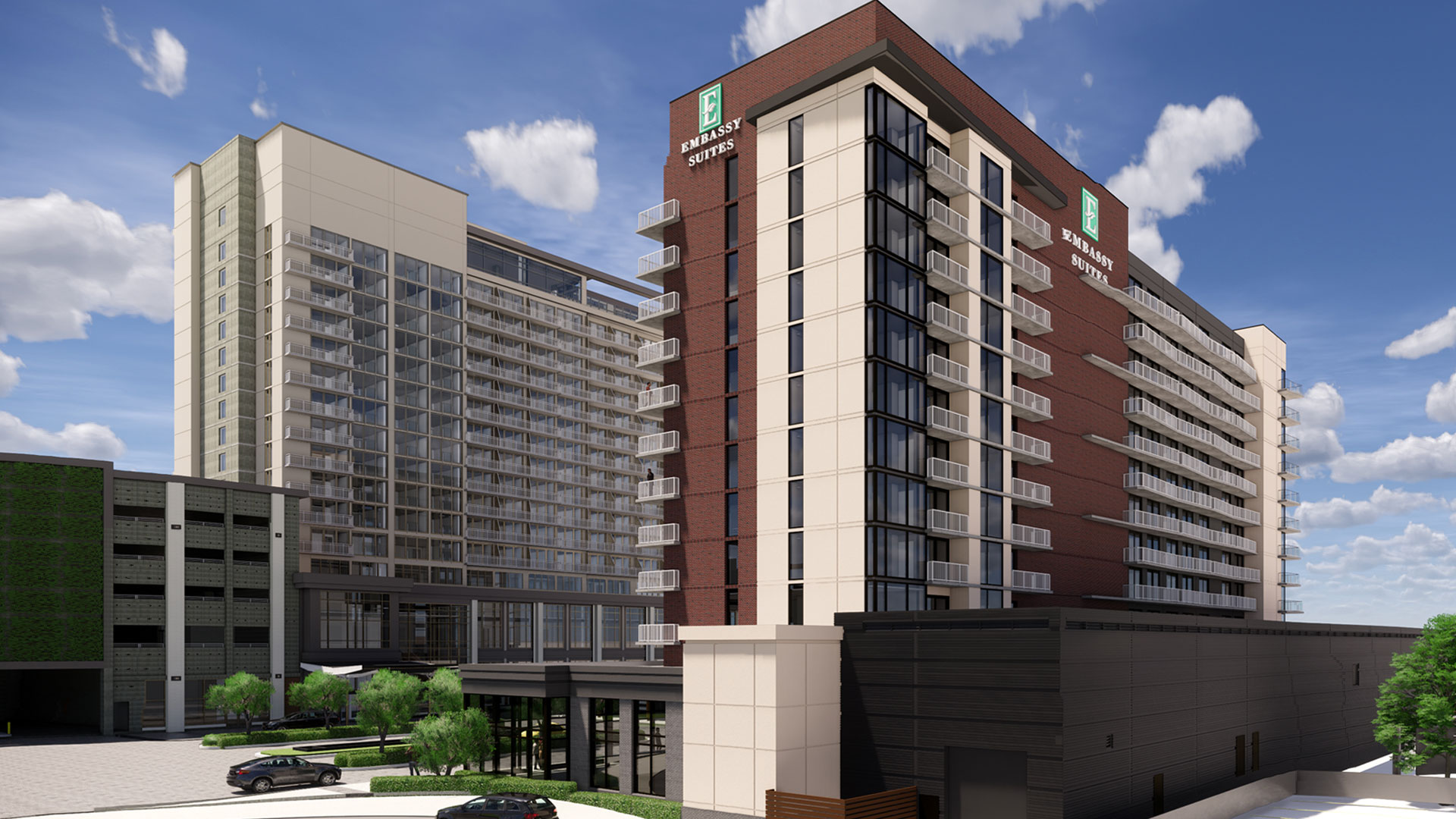 The 157-key Embassy Suites (left) has about 6,000 square feet of its own, including the 2,500-square-foot Mainsail Ballroom. However, together with the neighboring properties, there is a total 547 guest rooms and more than 40,000 square feet of meeting and event spaces. The largest is the 10,738-square-foot Seaside Ballroom at the Marriott.
Among the three properties, guests will find six pools and nine restaurants, and the Historic Cavalier offers a full-service spa and the Tarnished Truth distillery.
The properties are just over two miles from the Virginia Beach Convention Center and a 25-minute drive from Norfolk (Va.) International Airport.