The 1 Hotel Hanalei Bay on Kauai's North Shore opened in early March after a $300 million investment in the former St. Regis Princeville. To create the nature- and wellness-themed property, the renovation has all but removed the original lobby, replacing it with garden and stream features and showcasing lava-stone walls and other natural features.

The property offers 252 guest rooms, also starring natural elements such as reclaimed teak, and 35,000 square feet of indoor and outdoor meeting space. The largest meeting room is the 3,264-square-foot Kolea, with seven other meeting rooms ranging from 346 to 1,547 square feet. Outdoor event space includes the Sandbox Pool Deck, measuring 3,191 square feet, and the 17,000-square-foot clifftop event lawn called Fort Alexander, which overlooks Hanalei Bay and Mount Makana.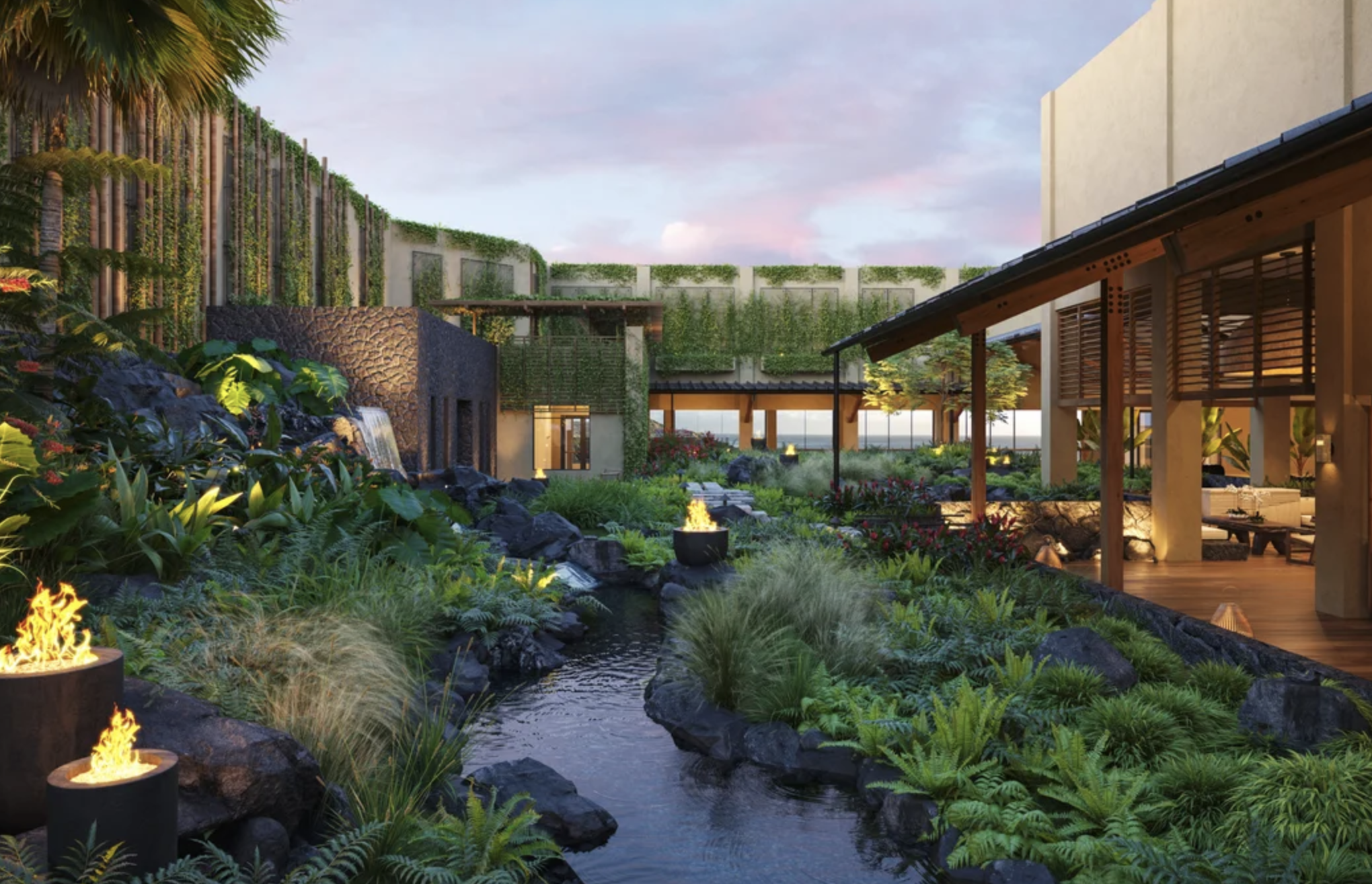 Amenities at 1 Hotel Hanalei Bay include the 18,000-square-foot Bamford Wellness Spa, with a hyperbaric chamber, cryotherapy chamber, ice baths, a meditation pod, and a flotation chamber, in addition to more familiar body treatments. There's also Anatomy, a 10,000-square-foot fitness center, as well as tennis and pickleball courts plus golf at the Princeville Makai Golf Club.

This is the ninth property for the 1 Hotels brand, joining hotels in Miami, San Francisco, Manhattan, Brooklyn, West Hollywood, Nashville, Toronto, and Sanya, China.

1 Hotel Hanalei Bay is a 50-minute drive to Lihue Airport on Kauai's southeast coast.