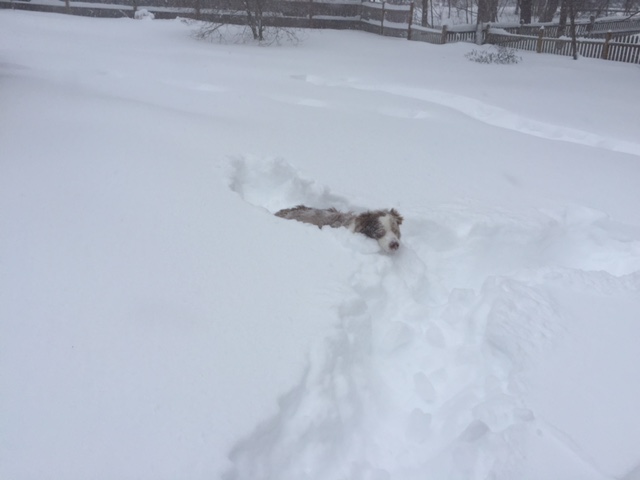 I rejoiced this morning when I looked at the thermometer and saw it was 24 degrees out—heat wave! Then I looked again and it was actually 2.4 degrees. Sigh. It takes me longer to don my layers of clothing to take the dogs for their pre-work walk than it does to actually walk them!
We are so done with this awful cold and snow around here. But I just had to laugh when I saw that Fort Lauderdale would be doing a promotion in Boston this Friday that entails steaming up a bus shelter and providing real-time video/audio chats with a couple of characters at Pompano beach—rub it in, why don't you? At least someone gets a chance to win an actual trip to Greater Fort Lauderdale, so it's not entirely a tease.
But what really cracked me up was when Ithaca, N.Y.'s tourism office just threw in the towel altogether and posted this at VisitIthaca.com a few days ago:
That's it. We surrender. Due to this ridiculously stupid winter, Ithaca invites you to visit The Florida Keys this week. Please come back when things thaw out. Really, it's for the birds here now.
The news report said the popup would stick around for a week or so, but I don't see it as of this morning, so maybe it's already run its course, but how hilarious is that? Everything else may be frozen and snowed in, but at least their sense of humor is intact.
Suggested Categories
More from MeetingsNet

---