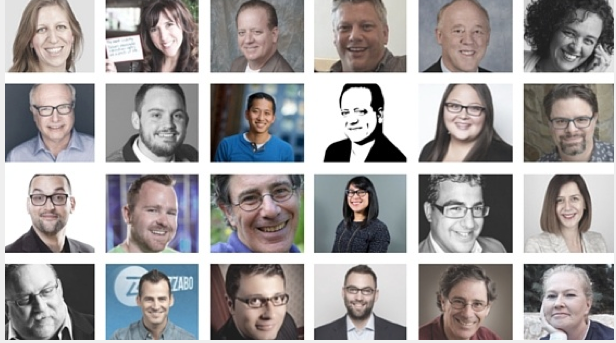 Which event professionals should you be following on Twitter to get the freshest, coolest, best of the twittersphere? I have my own list in mind, but event management software provider Bizzabo went all scientific to come up with its own list of 60 most influential event professionals, using somewhat objective data such as Klout scores (I had forgotten all about Klout!), Moz Page authority, Twitter follower-to-following ratio, and other qualifications.
Here's the full list if you want to start zipping up your Twitter feed—I know I found a few new peeps to follow. And check out #23 (ahem). I am in some seriously good company!
If you want to skip to the top 10, you'll find folks like the amazing Adrian Segar, Liz King, Dan Berger, Miguel Neves, Adam Parry, Corbin Ball, Rachel Wimberly, Alon Alroy, David Adler, and Julius Solaris. But all the way from first to 60th, there are some very great #EventProfs deserving of the shout-out.
A big congratulations to all who made the top 60, and thanks to Bizzabo for taking the time to help me grow my must-follow Twitter list!