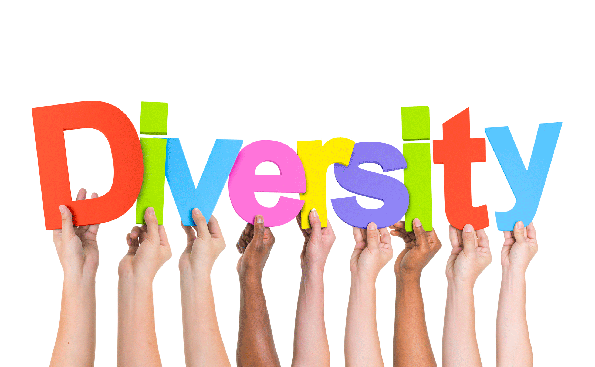 I've jumped on the make-your-speakers-diverse bandwagon a few times (most recently with this one, Is Your Panel on this Wall of Shame?), so I wasn't too surprised when the topic of speaker diversity came up during a livestreamed session at the 2016 Professional Convention Management Association Education Conference, held June 26–29 in St. Louis.
Convene editors Michelle Russell and Barbara Palmer, along with Bill Reed, FASAE, CMP, with the American Society of Hematology, started this segment of their session with some  stats from PCMA's recent speaker survey, including that the majority of planners find speakers through word of mouth, and superstar speakers are a good draw. But they also said that more than half of those surveyed did not intentionally consider diversity when hiring speakers.
I joined in the small-group discussion that ensued with the online, off-site group, which thought this was pretty interesting. Among their responses:
• Even if you do all your speaker selections through a call for papers, the makeup of your board can make a diversity difference. As one person said, "I did notice that a female chair for our last meeting selected a female keynote, though. So maybe we need more female meeting chairs!" Indeed.
• The more international the association, the more important it was to have geographically diverse speakers that reflect the audience makeup.
• For some, it's all about the expertise. Gender, ethnicity, etc., are trumped by content. "It has to add something to the content that wouldn't have been there otherwise," one person noted.
• Diversity is not just about ethnicity, race, or gender. One person said that she looks for people outside of her participants' profession to bring "an interesting diversity of thought and perspective that challenges our attendees." Another diversity consideration: age, especially when it comes to trying to attract a younger crowd.
• One person said, "Diversity of speakers may not be something we can impact depending on the industry we plan for, or the way that speakers are sourced." To which another person replied, "That just hurts my heart."
Do you try to ensure that your speaker lineup is diverse, or does that not matter to your organization as long as the content is top-notch? While I wouldn't hire someone who is not competent to speak just to have a diverse group of speakers, I would do my best to ensure that those on the stage mirror as closely as possible the constituency the meeting is serving.