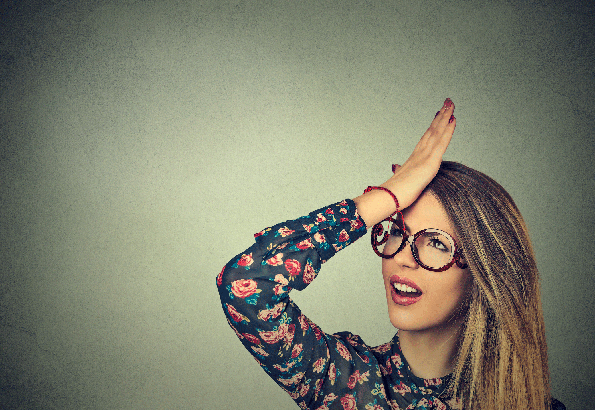 The June 30 #Eventprofs Happy Hour, "Ask Me Anything About Event Production," showcased more than just today's hottest AV and production trends. Led by Adrian Segar, participant-led-conferences advocate, author, and facilitator extraordinaire, and featuring Brandt Krueger (owner, Event Technology Consulting), Christopher DeArmond (managing director, Freedom Event Services), and professional conference moderator Glenn Thayer, they also delved into some of the biggest mistakes they see planners make when it comes to AV and production.
#1: Use technology for technology's sake. "If you're using an LED wall, you need to put thought into the content that you want to use it for, not just use an LED wall because it sounds cool," Brandt said. Another example: A lot of planners jumped on apps because every article they read said they needed an app, without thinking about how it would make attendees', staff members—everyone's—life easier, he said. You have to start by asking what will we get out of that technology to make it worthwhile, be it revenue, getting data on attendees, messaging, or just to make the stage set beautiful.
And younger generations of planners, while they may be pretty tech savvy, may not be any better at this than their elders, they said. They look at event technology like the meeting is a Michael Bay movie—"It's all about the explosions and the glitz and the CGI, not how it integrates and amplifies the message," said Glenn.
"We always ask why they're holding the meeting" before we talk about the technology, Chris said. "Then we design the AV to support that—everything is tailored to the [meeting's] purpose." Brandt added that he keeps on asking questions until he gets the information he needs to design effective AV for a meeting.
"Chris added, "There are no stupid questions except the one they didn't ask. I always tell clients that."
#2: Execs who want to look like Steve Jobs on stage but don't want to put the time in rehearsing that Jobs put in for his presentations. So many times, "problems could have been avoided by [executive speakers] coming in the day before, walking the stage, seeing where the feedback spots… an ounce of rehearsal time can make a big difference," said Brandt.
#3: Understaffing their social media efforts. While it's not strictly a production issue, another slipup they see all too often is meeting organizers not putting staff in place to handle all the interactivity that apps and social media enable. While attendees can upload questions in audience response tech like Conferences i/o (which Glenn Thayer said he likes to use), you need to have someone in place to monitor and sort through the questions. "Most don't have someone trained on how to do it, or staff dedicated to it," Glenn said.
Chris added that organizers need to have someone monitoring the event hashtags too. "I've seen a room implode because everyone was complaining and noone was moderating. People need to understand what it takes on the back end to make this happen."
#4: One last thing that production and AV people wish would change? Planners who consider them to be vendors. Glenn said that those who serve the meeting planning industry need to be considered as partners, not vendors. Chris added, "'Vendor' is a four-letter word to me. Everyone wants to be the best partner to you they can. 'Vendor' implies so much negativity."
Backlash Ahead?
With so much tech out there, the conversation then went to tech overload issues. Did the panel see planners saying, "Enough already"?
Brandt said, "I think we're entering into a period where we may get backlash, where planners say, 'I didn't get into this industry to do this flipping app.'" This is almost a direct quote from a planner, he said: "I have the capability to learn to do all this, but I don't have the time and I don't want to."
He suggested starting with what you want to get out of it, then finding a vendor. "There are quality vendors at every price point, so you are likely to find what you want at a reasonable price point. Start with what you want to get out of it, then back your way into the technology," he suggested.
Check out the entire discussion, now archived and available here.