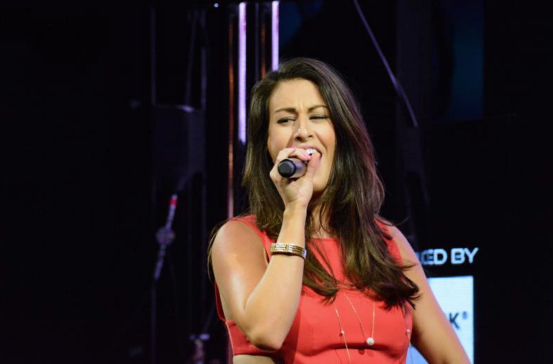 One of the things I really enjoyed at Cvent Connect this year was that they used homegrown talent—the company's own, and that of the MGM Grand, which hosted the cloud-based event platform's annual user group in June—to entertain the crowd. And ASAE hit a homer with me when they opened a general session at their annual meeting in 2009 with a song performed by members (check it out—they're incredibly good and that song got stuck in my head for a week!).
So I was bummed to learn after the fact that there was an "IMEX's Got Talent" show at IMEX America in Vegas last month and I missed it! I must have been one of the few who did, since there were 950 or so who did get to the 3rd annual  DMC Network and Ovation Talent Search, held at Marquee and presided over the DMC Network and Ovation directors Dan Tavrytzky and Aoife Delaney. Maybe it's a good thing I didn't go, since rumor has it that once the competition ended, people danced until the wee hours, which is about when I started waking up, still being on East Coast time and all.
But I did miss the winning performance by Lauren Blocker, a program coordinator at Cappa & Graham, Inc. whose rendition of Stevie Wonder's Superstition gained her the grand prize of a seven-night European trip from Starwood Hotels with two first-class tickets on United Airlines. I've been combing YouTube and haven't yet found her performance, so if anyone captured it, please send me a link! The runner-up, according to an announcement, was Brian Carraher, an associate regional vice president at HelmsBriscoe, though it didn't say what his talent was. (Update: He sang Sweet Caroline, and it looks like it was epic. Here's the video.)
So I don't miss it next year, I've already marked October 18, 2016, as the date for next year's Talent Search! My talents don't tend to play out too well on a stage, so you won't see me up there, but I'd love to cheer you on if you go for it.
Which makes me wonder what hidden talents meeting pros have? I can knit a mean sweater, am not half-bad drawing with graphite and pastels, and can teach my dog to rhumba with me (sort of).
I know this was a satellite event and not part of the official programming, but I've seen it happen just often enough that it makes me wonder if there are many planners who incorporate their audience's talents into their events? I love the idea, obviously! Why wouldn't you invite your attendees to take a star role in your events, let them literally be rock stars (or whatever their talent may be)?
Suggested Categories
More from MeetingsNet

---