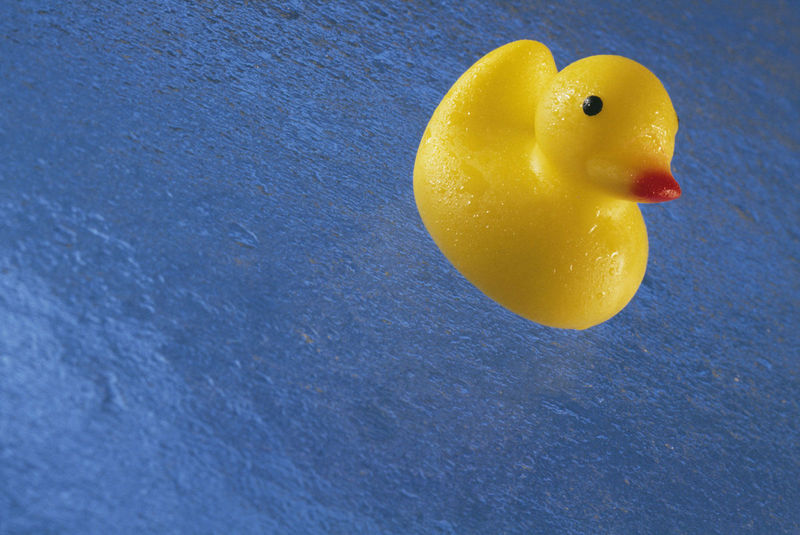 I was just marveling over the increasingly long lengths hotels are going to nowadays to accommodate their guests' every possible need—including, according to this USA Today article, rubber duckies that change with the season, e-cigarettes, nursing-mother kits, funky underwear, and even mini-oxygen tanks (this last one makes sense, as it's offered at an Aspen hotel, where people can get sick from the thinner air. Though one would hope they'd call for help rather than grab something from the mini-bar...).
Though this idea seems to be trending mainly in boutique hotels, who specialize in quirk and cool, I've noticed that the food and beverage offerings at more mainstream chain meeting hotels I've stayed at recently have gotten more eclectic than the usual chips/M&Ms and soda/booze, with flavored waters, organic snacks, etc. (Note to self: Be careful checking out the mini-bar now that so many will charge you if the thing charges you if you even touch an item!)
Anyway, I was wondering if hotels were offering more unusual items for pillow gifts and other group amenities these days? Now that it's so easy to customize and personalize pretty much everything, it'd be a great touch to at least offer amenities that relate somehow to the group's areas of interest, if not the individual attendee. Someday soon, I can picture every hotel having its own 3-D printer that it can use to print out personalized amenities on demand...