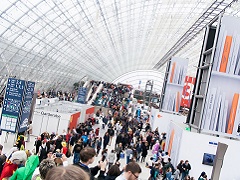 Today's guest post is by Matthew Pavli, a digital marketer for Display Wizard.
Event marketing is rapidly evolving. To keep up, event organisers need to be innovative in how they reach out to businesses and event attendees—without losing sight of the unchanging underlying principles that make these marketing practices so powerful.
One of these principles—for planners and for exhibitors—is the importance of paying attention to how you generate interest in your event beforehand, how you increase engagement and interaction during the event, and how you maintain valuable connections afterwards. Here's how technology can help.
Social Media
While you're likely already using social platforms to drum up interest in your event, are you using them in the most effective way? Facebook, the most popular social channel on Earth, provides a platform through which you can make connections and regularly interact with interested exhibitors and attendees. When you direct traffic to your Facebook page by posting interesting tips and ideas, you're raising awareness of your events—this will prove an invaluable asset when it comes to event promotion.
If you need to drum up numbers quickly, Facebook's advertising platform is also a highly cost-effective way to raise awareness of your upcoming event. If you're looking to get exhibitors signed up for your next business expo, you can use Facebook's advanced targeting to ensure your ads are only shown to business page managers within a selected area, ensuring you hit your target demographic.
Twitter, which offers similar benefits, likewise is a great platform for networking with businesses, exhibitors, and attendees. Examine the content they're posting to see what your key stakeholders are interested in, and grow your follower base as much as possible—the more people you connect with, the wider an audience you'll reach when you tweet essential details surrounding your event.
Setting up an official hashtag for your next event and encouraging both exhibitors and attendees to use it on the day is a great promotion strategy for your event - and will also allow you to retweet any mentions and give your attendees some free exposure too. Make sure you actively monitor for Twitter mentions during your event and respond with timely and personal messages to maximise your reach. Getting involved in local networking hours also allows you to build hype for the next event you're organising.
If your event is solely focused on B2B marketing, LinkedIn is the best social channel to meet people and create valuable connections. Not only can you use LinkedIn to promote your event, but you can also send direct, filtered invitations to guarantee you're reaching a relevant audience. LinkedIn is also a fantastic means of generating post-event feedback, forging lasting connections, and keeping in touch with important contacts long after your event is over.
Last up is Google+. If you're not using this network in the planning stages of your event, it's time to start. This is one of the most powerful social tools to have in your arsenal, allowing you to create a strong online presence upon which you can continuously build. Google+ offers you the chance to search communities and connect with users who will be interested in specific events—and thanks to Google Calendar, you can even share your events and review responses. With e-mail reminders, hangout options, and the ability to track the progress of your event, this nifty platform should be on any exhibit organiser's event-marketing agenda. The social sphere is yours for the taking, so make sure you're harnessing the best platforms for promoting your next event.
Geofencing
As social media and online interaction continue to grow in popularity, face-to-face engagement is taking a back seat—but you can use technological advances to help exhibitors destroy the divide between their business and their customers. Geofencing technology uses a global positioning system, or GPS, to determine attendees' geographical location. This can be invaluable to exhibitors because it allows them to make contact with attendees as soon as they enter the event. For event planners, it can provide real-time stats of attendees, as well as identify periods of peak attendance.
From the moment they arrive at the event location, exhibitors can use geofencing to engage customers based on their location and, thanks to smartphone technology, send promotions to visitors upon their arrival. This timely and targeted approach to outreach can help exhibitors maximize their return on investment, as it notifies attendees of special offers exclusive to them—in turn, increasing foot traffic to their exhibition stands. This is hugely beneficial to both exhibitors and event planners: The more successful the event, the more likely you will be able to encourage businesses to exhibit at future events.
Customer Relationship Management
In the aftermath of a busy event, monitoring meeting trends is key, and sophisticated customer relationship management, or CRM, systems allow you to effectively organize and nurture your list of past and present exhibitors and attendees.
An integrated CRM system allows you and your team to manage multiple relationships from one platform, helping you meet the needs of individual exhibitors and build loyalty. A seamlessly integrated CRM system not only can save you time and money when it comes to planning your next event, it also can monitor event type, date, location, and budget—plus many more essential stats—ensuring you get the most out of every event you organize.
Now you're armed with the most effective technologies to help you maximise event attendance, you can begin planning your next successful marketing event.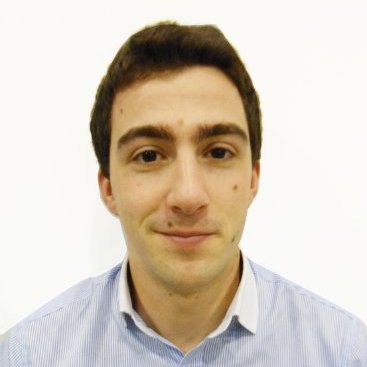 Matthew Pavli is a digital marketer for Display Wizard, a supplier of professional banner stands, pop-up displays, and exhibition stands to entrepreneurs across the U.K.
Suggested Categories
More from MeetingsNet

---