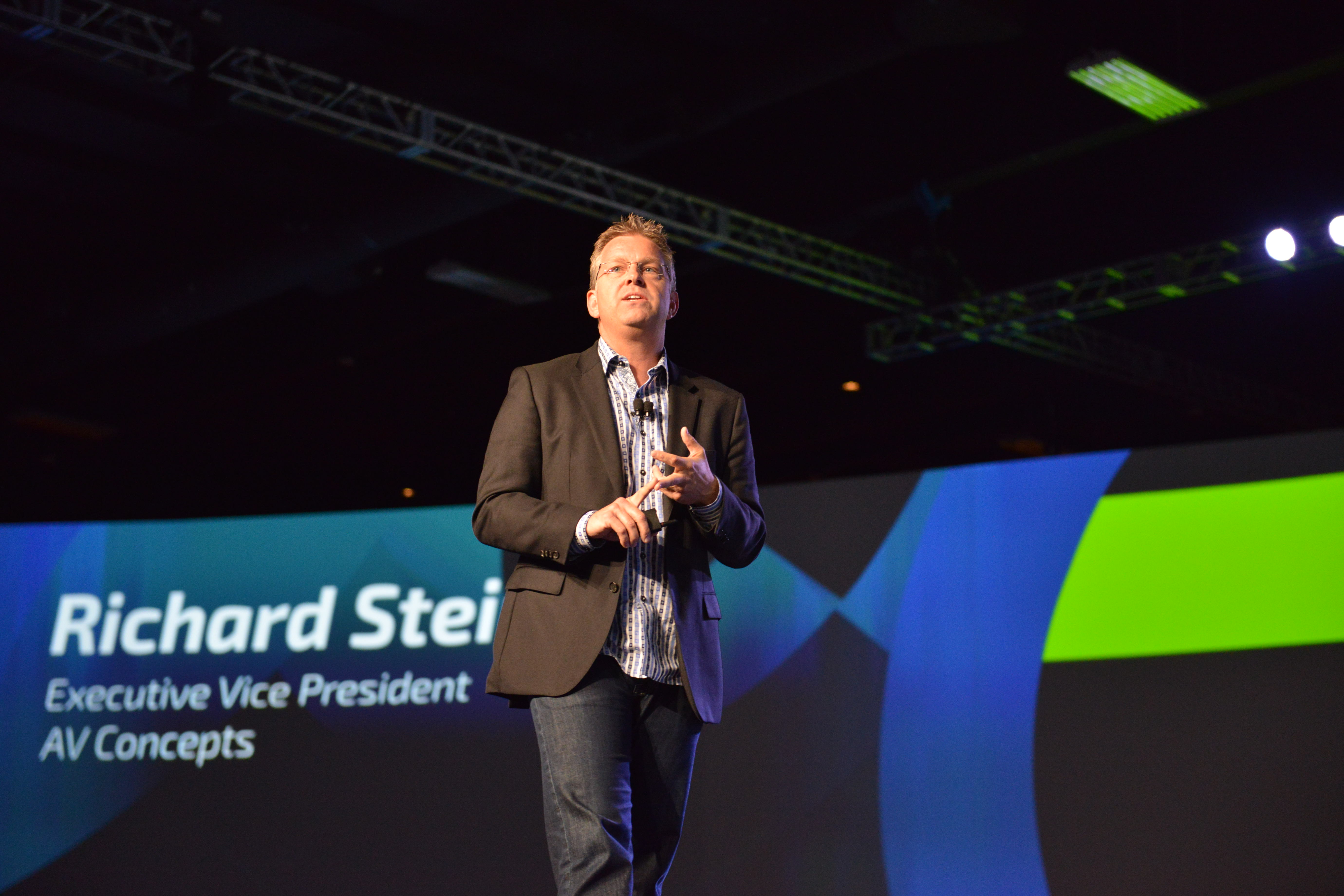 Remember when rapper Tupac (who was killed in 1996) took the stage in hologram form at Coachella in 2012, performing with live stars Snoop Dogg and Dr. Dre? (If not, here's the link—it is pretty impressive.) Richard Steinau, executive vice president with experiential marketing agency AV Concepts, which provided that extraordinary experience, said during a session at Cvent Connect in June that it went so viral, it crashed the server four times.
But holograms aren't just for giant concert jams—they also can be used to engage and inspire people at your meetings and events. And to make your audience want to share that moment with others in their virtual network as well, something that's important to Millennials, and the rest of us as well these days.
As Steinau pointed out, we all crave experiences that pull us in and wow us. What better tool to have handy than AV? With holograms and digital projection mapping, AV pros can do some really interesting things nowadays. Steinau, whose company provided the impressive AV for Cvent Connect—including a 270-foot screen—held at the MGM Grand in Las Vegas, laid out three things that you need if you want to make your event experiential:
1. Develop some social currency, which comes from a combination of content and context. Know your audience inside and out, what makes them tick, what will make their jaws drop, and what will make them purr. If you provide the right environment, your content will become that much more sharable.
2. Surprise and delight them. Throw in some unexpected elements to wake them up, shake them up, and evoke an emotional response to your content and, by extension, your organization.
3. Create shareable moments. You know those moments where you just need to take a selfie or tweet about what's going on? You want to create a lot of those, he said.
He provided several examples of how you can use AV to provide all three of these elements, and they are well worth watching for the wow factor (links go to videos on the AV Concepts site):
Here's the link to his full slide deck and links to the videos all in one place (registration required).
How do you use AV to make your events more interesting, engrossing, and share-worthy? Any AV/production companies reading this who think they have video that can top these? Send 'em to me! I love this stuff.
Suggested Categories
More from MeetingsNet

---