In the past year, Jay Klein planned one event where he was charged $150 for an ethernet line for a week and another where the same-size line was $2,500 per day.
Tens of thousands of dollars can separate one hotel's internet fees from another. And even when the costs are relatively low, making sure meeting attendees can get Wi-Fi when they need it can be a pricey proposition.
Negotiating for this must-have service is a regular part of the job for Klein, (below) CEO of M-Plus Global Events, and he shared his advice on the topic during a session at Catersource + The Special Event in late March.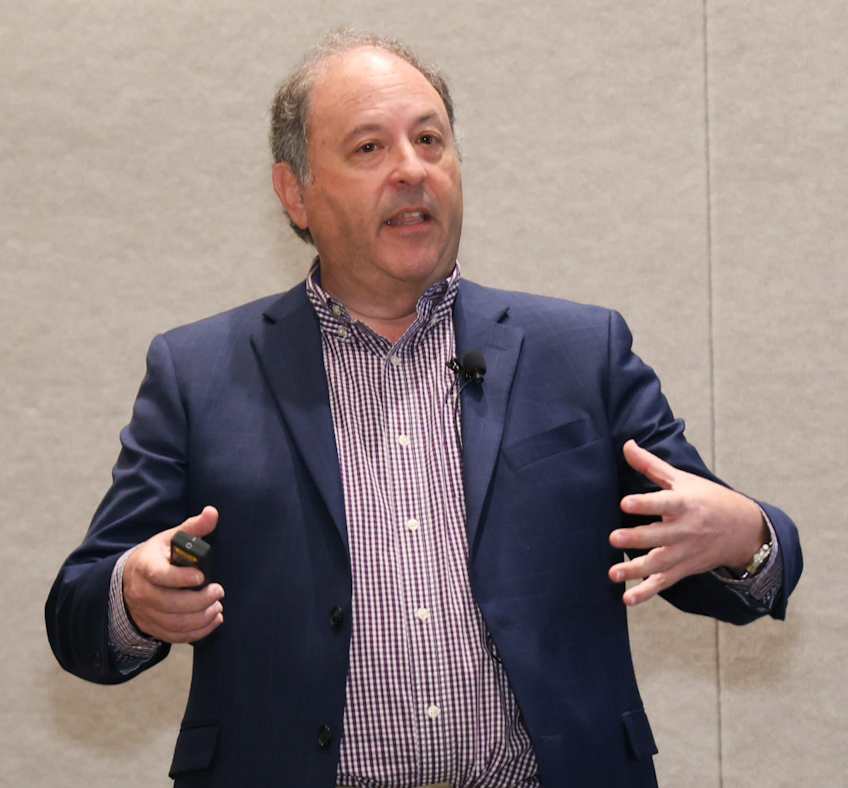 As with any business relationship, he said, event planners get into trouble when they don't get everything in the contract up front. That's true in spades for internet services, where the negotiation involves technical services that are often out of the buyer's comfort zone. And the providers, Klein says, have their eyes out for inexperienced planners. "When you walk into a hotel, you're going to get pricing that assumes you don't know what you're doing," he said. "The moment you ask, 'Can you do any better?' the price is going to come down."
Here are Klein's suggestions for things to think about and basic questions to ask before signing a connectivity contract with a venue.

How does the venue price its internet?
The property may charge by bandwidth used, it may change per device, or it may charge by bandwidth used per device. Klein says that, for him, pricing per device is the easiest to understand and to estimate. The venue may not be flexible in how it prices, but its costs should be spelled out.

What is the cost for ethernet connections?
"Anytime you have something that is mission critical to the meeting, you should use a hard-wired ethernet connection" rather than Wi-Fi, says Klein. But prices can vary widely, so make sure you get the basic pricing for Wi-Fi and ethernet in the contract. Also make sure that bandwidth is dedicated to your event and not available to anyone else.

What is the cost for a custom SSID?
SSID (service set identifier) is the name of the Wi-Fi network that attendees will log onto, and a good branding opportunity for the group or a sponsor. While hotels typically charge a few hundred dollars to customize the SSID to your event, "I've seen it for free and as much as $5,000," said Klein. This is highly negotiable because it doesn't cost anything, he said, and the venue knows that if you decline, it will get nothing.

How will attendees use the internet?
It's ideal to have access to bandwidth/device usage reports from the previous year's event. If that's not available, the planner should assess how attendees will use the event Wi-Fi. Will presenters ask attendees to stream content, complete surveys, or download apps, which are bandwidth-heavy tasks, or will they mostly just be checking their email? Are attendees likely to use non-cellular devices, such as laptops?

How good is the cell service throughout the facility?
Unlimited-service phone plans are increasingly common and play a role in how planners think about Wi-Fi needs. If meeting rooms have strong cell signals, many attendees may never use the event-provided Wi-Fi. However, if cell-service dead zones pervade the space, planners need to expect everyone to log on. Take some time during the site inspection to walk throughout the meeting rooms to check on cell service.

How quickly can the venue increase the bandwidth if needed?
If a meeting's Wi-Fi demands are outstripping available bandwidth, IT departments can typically upgrade it quickly. However, there's often a charge for a last-minute on-site change, and planners need to know what it is and try to negotiate it out of the contract. If the charge for increasing the network's bandwidth is reasonable or nonexistent, planners can potentially save money by negotiating for their minimum needs and only upgrading if needed. Pro tip: Get the phone number for the contact for immediate on-site service.

Can the event bring in cellular-based WiFi?
Some cell-based temporary Wi-Fi solution are available that can be less expensive than the venue's network. Companies like PopUp WiFi, Tradeshow Internet, Road WiFi, FestiFi, and others have sprung up to provide internet access anywhere. Depending on how you negotiate the contract, you might be able to bring in this kind of outside service at no penalty. Is it as reliable as the hotel's system? Maybe not, says Klein, and probably shouldn't be used for mission-critical internet needs. But if you're just providing a way to for attendees to read their email, the price may be well worth the risk.
RELATED READING: Take a Swipe at Event-Tech Costs