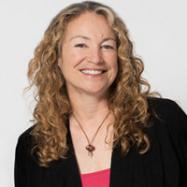 Sue Pelletier
After spending my first 10 journalistic years mired in sewage sludge and garbage as a writer and editor of national and international trade magazines for the environmental industry from my former home base in Boulder, Colo., I can't tell you how much I appreciate and enjoy covering the meetings industry for MeetingsNet. I can't believe I've been here since 1998—time sure flies when you're having fun! Back in my enviro days, I actually attempted to help plan a technical trade conference and exhibition before deciding to stick with what I do best, so I have a first-hand appreciation of some of what people in this industry deal with day to day (and an even deeper appreciation that I don't have to do it myself—definitely wasn't cut out to be a meeting professional).

Since I've started covering this industry, I've developed a huge interest in adult education in all its many facets, and a fascination with how all the elements come together to create a learning environment that actually gives people the tools they need to do their jobs better once they get home. Meeting planning covers pretty much every aspect of business, from marketing and promotion to logistics to strategic planning—who wouldn't be fascinated? And this industry has done well by me, with my coverage earning several industry awards that make me proud to be a part of it all.
Interests

In those rare times I'm not chained to my keyboard, I like to hike the woods around my home in rural Massachusetts with my husband and my surrogate child, Mango the Australian shepherd. I also paint pet portraits, and do obedience and freestyle with Mango.
Contact Info:
Phone: (978) 448-0377
e-mail: [email protected]
Twitter: http://twitter.com/spelletier
Facebook: http://www.facebook.com/sue.pelletier
Search for me on Plaxo and LinkedIn
And don't forget to download the MeetingsNet app (search for keyword "MeetingsNet" at your favorite app store).