At the American Society for Microbiology's Microbe 2018 conference, there were more than 500 educational sessions divided among eight specialty tracks. Each track included a number of associated subtracks. Educational programming was offered on the show floor in eight Track Hubs and off the show floor in meeting rooms and eight Lounge and Learn areas. Designing program listings for each session that conveyed this range of information in succinct format was critical for attendees to easily navigate the conference and zero in on their specific interests, says ASM Director of Meetings Kirsten Olean.
Simple graphic icons were used to represent the tracks, and each subtrack was given a numeric code. Here's a look at a sample from the 2018 final program showing how ASM created session listings that succinctly and clearly conveyed track and subtrack information, location, and format: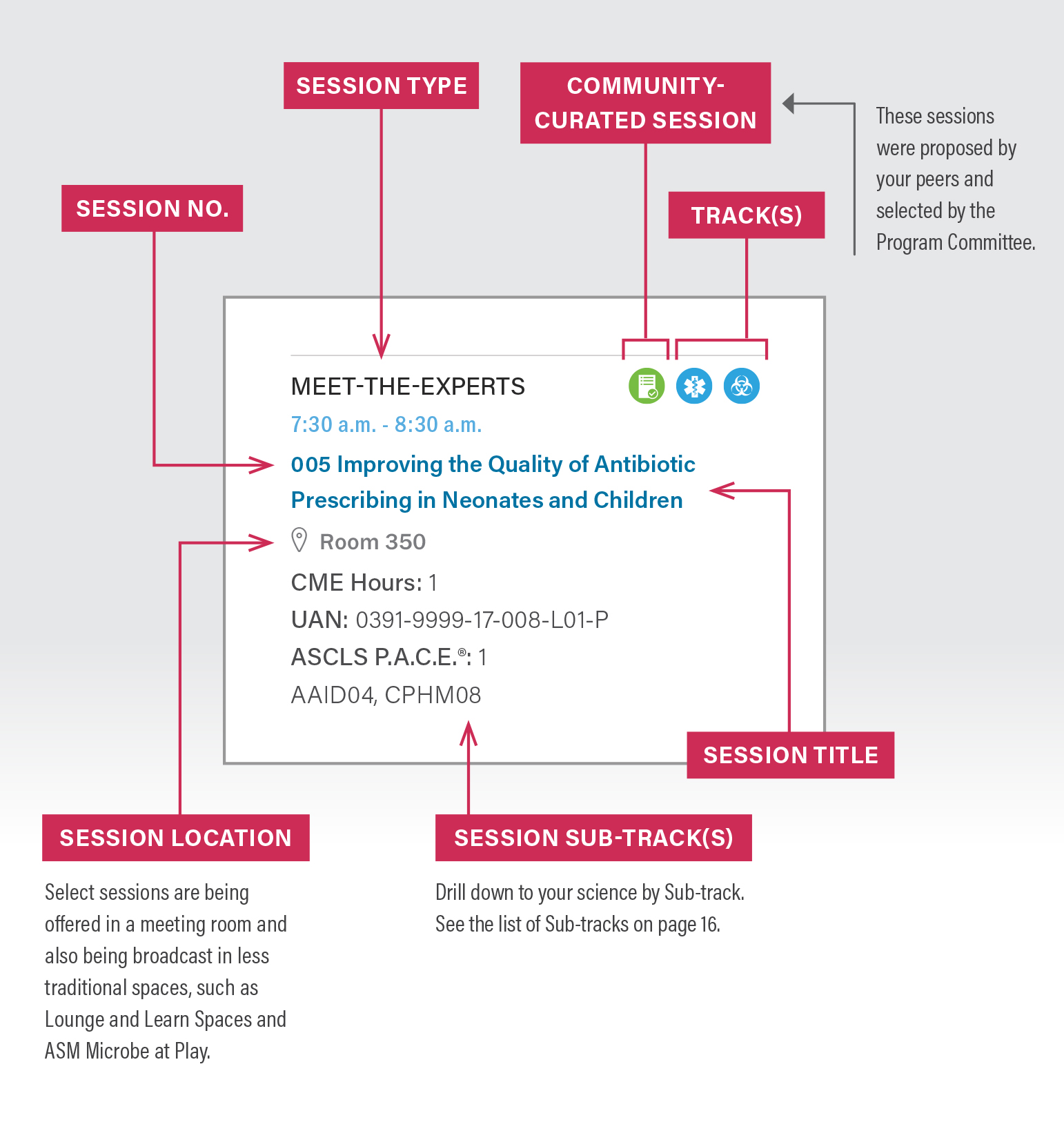 For much more on how the American Society for Microbiology is creating clarity and community at its largest annual event, click on the links below.
MORE ABOUT ASM'S MICROBE...