Singapore's strong global profile stems from its history as a premier port city. Its strategic location connecting China with South Africa, and  India with Australia, has helped to make this massive port the world's second busiest. But the city-state has diversified well beyond shipping to achieve its current status as a world banking center and manufacturing powerhouse.
Tourism, too, has always been an economic driver, fueled in part by the global visibility of Singapore Airlines. Singapore's legalization of gaming in 2005 was a game changer, fueling more investment in the travel infrastructure and a healthy inventory of varied meeting and convention space.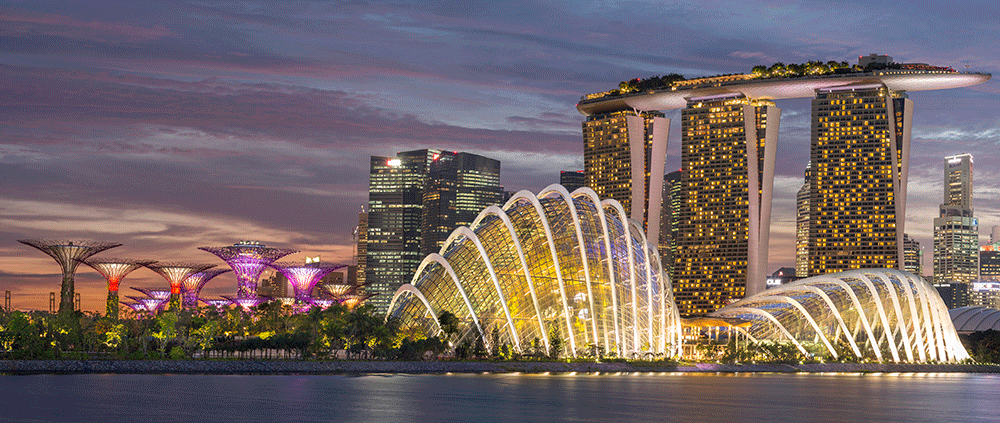 Today's Singapore is a modern, efficient, and well-organized destination. Just over five million people inhabit this island nation of less than 300 square miles. Located off the southern tip of the Malay Peninsula, Singapore is an ethnic melting pot, with large Chinese, Malaysian, and Indian populations.
Not surprisingly, Singapore recognizes four official languages—English, Malay, Chinese, and Tamil—as well as an unofficial one called "Singlish," or Singaporean slang English. That ethnic mix also becomes apparent in the foods that have put Singapore on the culinary map, with locals waxing poetic on favorites like chili crab, fish-head curry, and chicken fried rice.
Singapore's Gleaming Skyline
While pockets of historic Colonial architecture remain intact, ethnic enclaves retain their character, and the landmark Raffles Hotel commands a prestigious patch of land in the center of the business district. The skyline is crowded with gleaming high-rise office towers, apartments, and malls, with two standout recent additions commanding more attention than most: the iconic Marina Bay Sands mixed-use complex and the lush, futuristic Gardens by the Bay.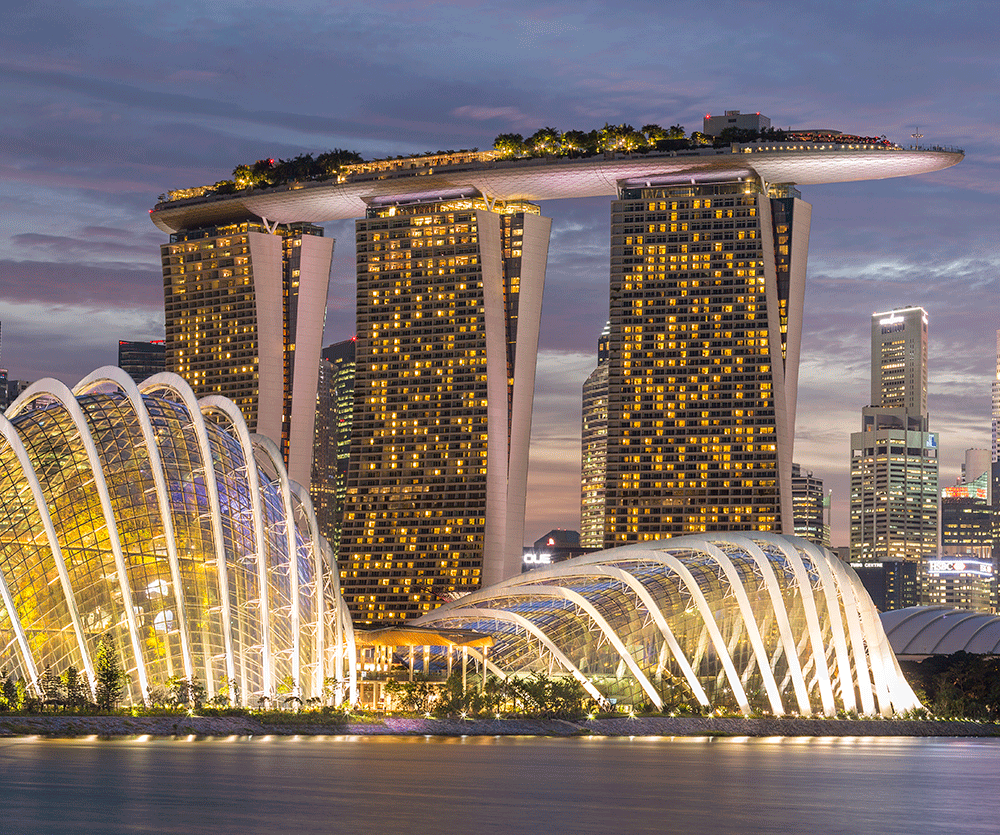 Marina Bay Sands, which opened in May 2009, is an extraordinary and futuristic structure: Three distinct 55-story hotel towers are connected at the top by a rooftop patio, complete with an infinity pool, restaurants, gardens, and stunning panoramic views of the city. The 2,561-room hotel is connected to a 200-shop upscale mall, restaurants, nightclubs, and a casino.
Standing in the hotel's shadow is another important piece of the development, the Sands Expo & Convention Centre, a 1.3-million-square-foot convention facility with waterfront views. Spread over five levels, the structure houses 250 meeting rooms, space for up to 2,000 exhibitors and 45,000 delegates, and Southeast Asia's largest ballroom, which can accommodate up to 11,000 attendees, a banquet of up to 6,000, or a Rolling Stones concert (which it did in March 2014).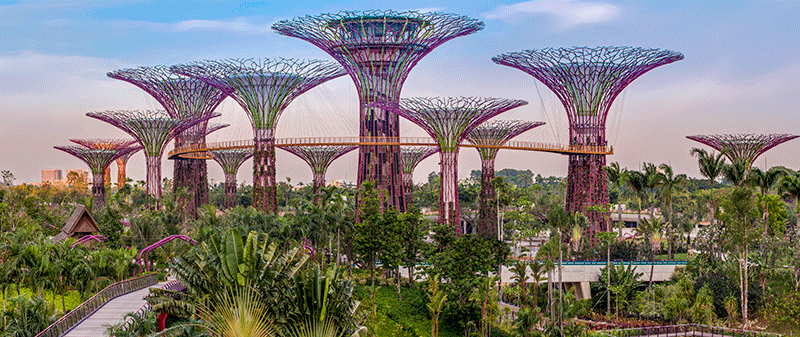 The nearby $1 billion Gardens by the Bay, a brilliant use of reclaimed land, quickly became a popular destination after opening in 2012. Visitors gravitate toward the lush and expansive park and its 18 "supertrees," towering yet graceful steel structures that are partially disguised with plants and perform a variety of functions—providing shade, collecting rainwater, generating solar energy, removing heat. Two sunny (and climate-controlled) conservatories are available for group events, and one of the tallest supertrees supports a lounge that can host smaller gatherings.
Aside from the Marina Bay complex, two additional developments with very different personalities also cater to larger meetings and conventions. Resorts World Sentosa on nearby Sentosa Island is geared toward leisure activities, with an extensive beachfront, Universal Studios theme park, Marine Life Park and other touristy attractions.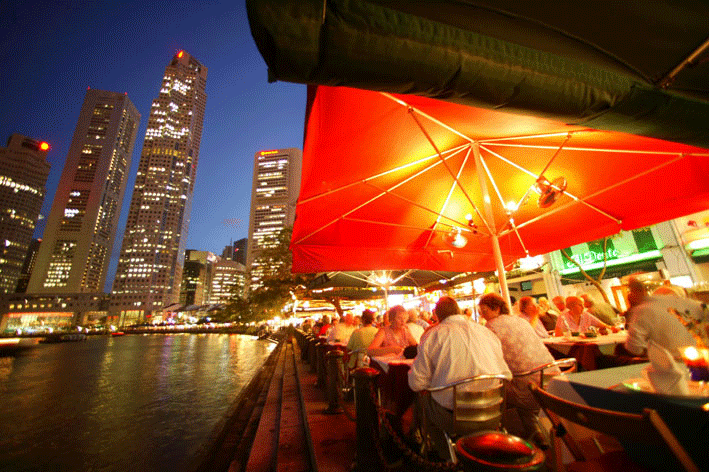 But it's not all about play: Sentosa has a central conference center that serves the resort's six hotels (a total of about 1,500 guestrooms), including a Hard Rock Hotel and W Hotel. The resort offers a variety of group venues, from casual beachfront pavilions to formal ballrooms.
The other large facility is the Suntec Singapore Convention & Exhibition Centre, which reopened in June 2013 following $147 million in improvements. It now encompasses about 1 million square feet with 36 convertible meeting rooms, six exhibit halls, and other spaces. Several malls, hotels, and restaurants are within or just outside the Suntec complex.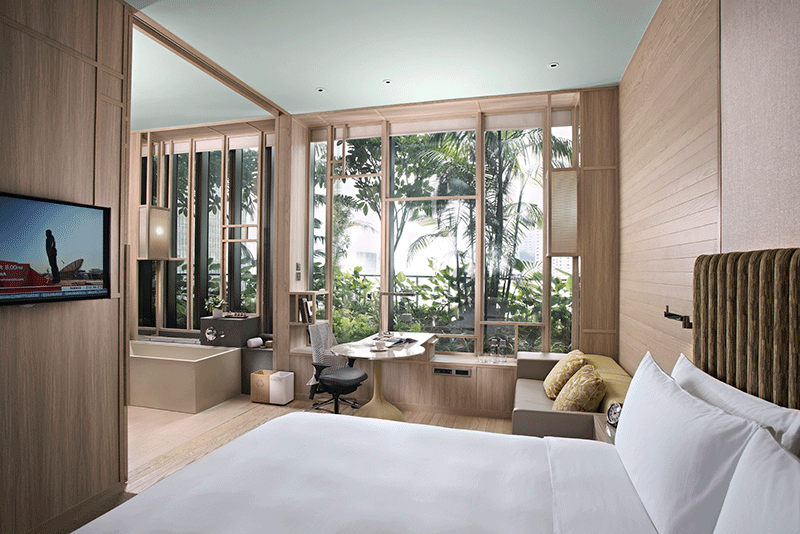 The newest hotel of note is the chic and very green ParkRoyal on Pickering, which opened early in 2013. The Parkroyal's distinctive design—with gardens that climb vertically throughout the property, 367 eco-sensitive guestrooms and suites, stylish conference and ballrooms, and open-air venues with stunning views of the city—has earned it widespread kudos from the design community.
Not to be overshadowed, the Pan Pacific Singapore has a new look following a five-month, $65 million redo that transformed the dramatic atrium lobby, modernized all 790 guestrooms, introduced new dining concepts, and added a club floor.