For high rollers or high achievers, the 3,005-room Cosmopolitan of Las Vegas is creating 21 new signature accommodations—the Boulevard Penthouses—in partnership with three high-end design firms. This "ultra-luxury" room category takes over 63,000 square feet of the resort's Boulevard Tower, and paramount in the design of the suites are the sweeping views of the Las Vegas skyline. The penthouses range in size from 2,000 square feet to 5,000 square feet and were designed by the resort in collaboration with three design firms—Tihany Design, Daun Curry, and Richmond International—each of which created seven suites.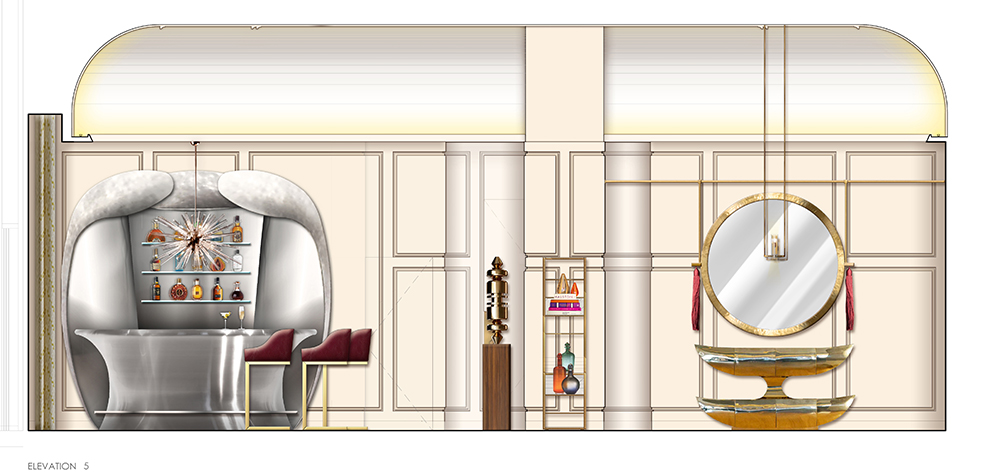 Adam D. Tihany first made his mark on The Strip with Wolfgang Puck's Spago in 1993. Tihany has imagined two distinct guest personas in his design for the penthouses. Inspired by the characters' imagined native cites of Beverly Hills and New York, the luxury residential interiors embody both coasts. The Beverly Hills penthouses will feature curved shapes, limestone accents, and airy touches, while the New York spaces will showcase straight lines, dark wood, and abstract structures. Tihany also designed The Cosmopolitan's exclusive, 2,300-square-foot Private Gaming Salon and penthouse-level corridors. 
New York City–based Daun Curry marks her debut into the world of hospitality design from commercial and residential interior design with this collaboration with The Cosmopolitan. Curry's penthouse design brings the the glamour and opulence of Las Vegas to open-concept spaces that highlight the Boulevard Tower's views.
Also working for the first time in Las Vegas, Richmond International has drawn inspiration from the energy of The Strip in the design for its penthouses, which will feautre provocative artwork, whimsical sculptural installations, and contemporary furniture.
"Our idea in partnering with these three outstanding designers was not to have 21 penthouses painted with the same brush, but to find creative partners who would bring the touches of residential high-design to the hospitality space," said Bill McBeath, president and chief executive officer of The Cosmopolitan of Las Vegas.
The 21 Boulevard Penthouses are slated for completion at the close of 2016 and in early 2017.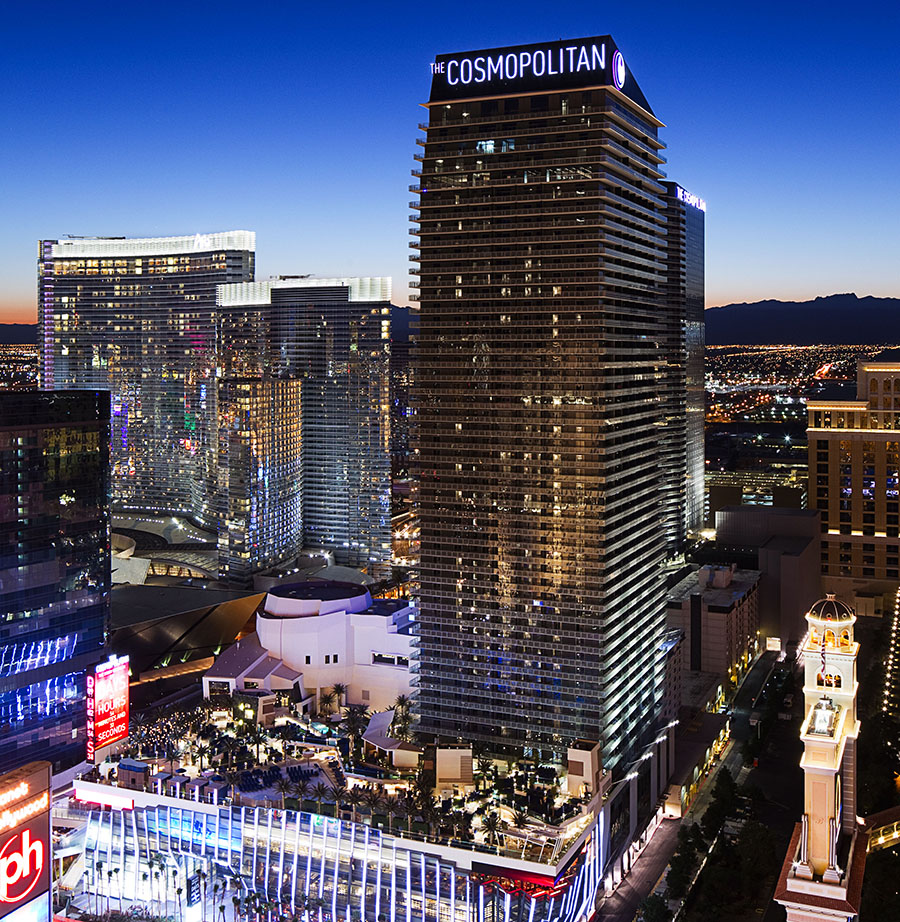 The Cosmopolitan of Las Vegas also features a 100,000-square-foot-casino, the Sahra Spa, three pools, the multi-level, indoor/outdoor Marquee Nightclub & Dayclub, the 40,000-square-foot performance and event venue The Chelsea, 150,000 square feet of state-of-the-art convention and meeting space, plus a big roster of retail and restaurant options.