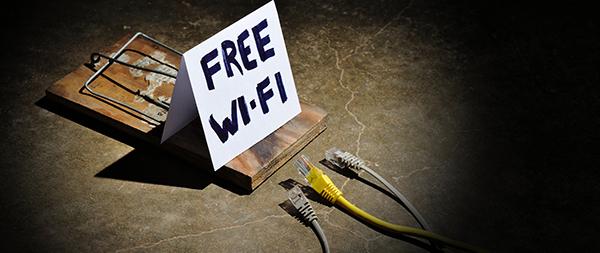 Meetings need Wi-Fi. Our attendees want—nay, demand—fast and reliable Internet access everywhere they go, from guest room to ballroom. It's become a basic meeting necessity on the same level as electricity and running water.
Planners and venues alike have been scrambling to catch up. Planners are learning how to figure out what bandwidth they'll need for any particular program. Venues are installing state-of-the-art (for the moment, at least) infrastructure that they hope can accommodate those needs. Both sides are figuring out what's a fair price to pay for it. In the November issue of MeetingsNet's magazine, we've got all you need to know on that topic.
But the one price many aren't figuring into their equation, but absolutely should be, is how to keep that network secure. Now that attendees are doing everything from confirming need-to-know-only deals to making bank deposits from your show floor, cybersecurity should be as top of mind as bandwidth. If Twitter can be hit with a denial-of-service attack, as happened as I was writing this in late October, anyone and everyone are at risk.
And yet, network security all too often isn't on planners' risk management checklists. That's why the Convention Industry Council Accepted Practices Exchange Standards Committee has launched the APEX Cybersecurity Workgroup to find out how aware planners are of potential cyber threats, and how prepared they are for an attack against their organization, their meetings, and their attendees.
To help gauge where the industry is on this all-important, yet no-one-wants-to-talk-about-it topic, the workgroup recently launched a short survey. For all of our, and our attendees', sakes, please take a few minutes to fill it out. And take a few more to check out this article for information you can use to keep your organization and your attendees safe from cyber crime—at least while they're at your show.
And stay tuned for more on cybersecurity from MeetingsNet: This is one trend that, sadly, won't be going away any time soon.