Imagine a world where global governments and big business understood that the best way to identify positive, world-changing solutions is to bring people together to collaborate, learn, and innovate. For those of us who work in the meetings industry, the rationale for bringing people together can seem obvious, yet in a time where influential world leaders are choosing to tweet rather than meet, we have to keep telling the story of the power of our industry and 2017 provides a unique opportunity.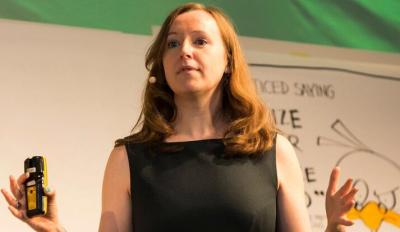 2017 is the United Nations Year of Sustainable Tourism for Development. Throughout 2017 global governments and businesses will be taking part in a conversation on how tourism can create income, education, and other positive world-changing opportunities. The United Nations Year of Sustainable Tourism for Development is a opportunity for our industry to tell the story of the power of events so world leaders think beyond tourism and understand the positive economic, social, and environmental impacts that happen when people meet.
Not-for-profit Positive Impact is leading a yearlong campaign and will be collaborating with partners around the world to capture stories, educate, and inspire. Initial partners include the Greater Palm Springs Convention and Visitors Bureau, the Society for Incentive Travel Excellence, VMWare, and the Switzerland Convention and Incentive Bureau.
On top of that, the campaign is going to be endorsed by more than 20 event industry associations (including Meeting Professionals International, the International Live Events Association, the International Association of Exhibitions and Events, Destination Marketing Association International, and SITE), with the goal of telling the story of the power of events, sharing education and best practices, and reporting this back to the United Nations (and its community of global governments and businesses).
Codula Wohlmuther, head of institutional relations and resource mobilization at the United Nations World Tourism Organization, is enthusiastic about our work. "The reach of the International Year of Sustainable Tourism is vast, and we are happy to work with partners like Positive Impact who will not only inspire initiatives for sustainability to be taken in the event sector but also tell the story of the difference those initiatives will make," says Wohlmuther.
The campaign launches on January 17th in Madrid during an MPI Spain event, one day before the United Nations launches the Year of Sustainable Tourism for Development, also in Madrid. Highlights of the Positive Impact's campaign include:
1. #CSRshare day on April 21, with 24 hours of best-practice sharing from around the world. Every hour a different sustainability champion will lead the conversation on Twitter to highlight trends, solutions, and global innovation in the area of sustainability. Last year's conversation reached over 2.5 million people.
2. #shareapositiveimpact. Using Twitter, Instagram, or Facebook, this hashtag is an opportunity for anyone to share examples of their events' positive community impact or good environmental practices—from donation projects to recycling bins—any day and at any time.
3. Collaboration with universities around the world to produce research to demonstrate the business case for sustainable events and gathering over 1,000 volunteer global ambassadors to champion this.
One of the boldest elements of the campaign is to launch at least ten projects which trial or document initiatives that events could implement to make a positive difference in the world. These initiatives range from
• providing award-winning catering from "waste food" to
• inviting refugees to work at local events as a way to integrate into their new communities to
• challenging event technology companies to gather sustainability measurements.
Each project unites sponsors, partners, experts, and event practitioners to collaborate on potential solutions to create a sustainable event industry.
Every month, Positive Impact will create and share a progress report with the United Nations to tell the story of the power of events and paint a picture of how a sustainable event industry is not only possible but also an expectation from clients such as VMware, whose senior director of global meetings, events, and travel, Edward Perotti, puts it this way: "Our sustainability mission is to leave ahead a better future—to put back more into the environment, society, and global economy than we take—and to inspire our employees, customers, and partners to do the same. To us, the seemingly impossible is possible. Our definition: Leave Ahead—to leave something in a better condition than it was found."
If you are an association interested in endorsing the campaign, an academic interested in being part of research, an event professional interested in sharing best practices, an organization interested in sponsoring or just want to get involved, please contact: [email protected].