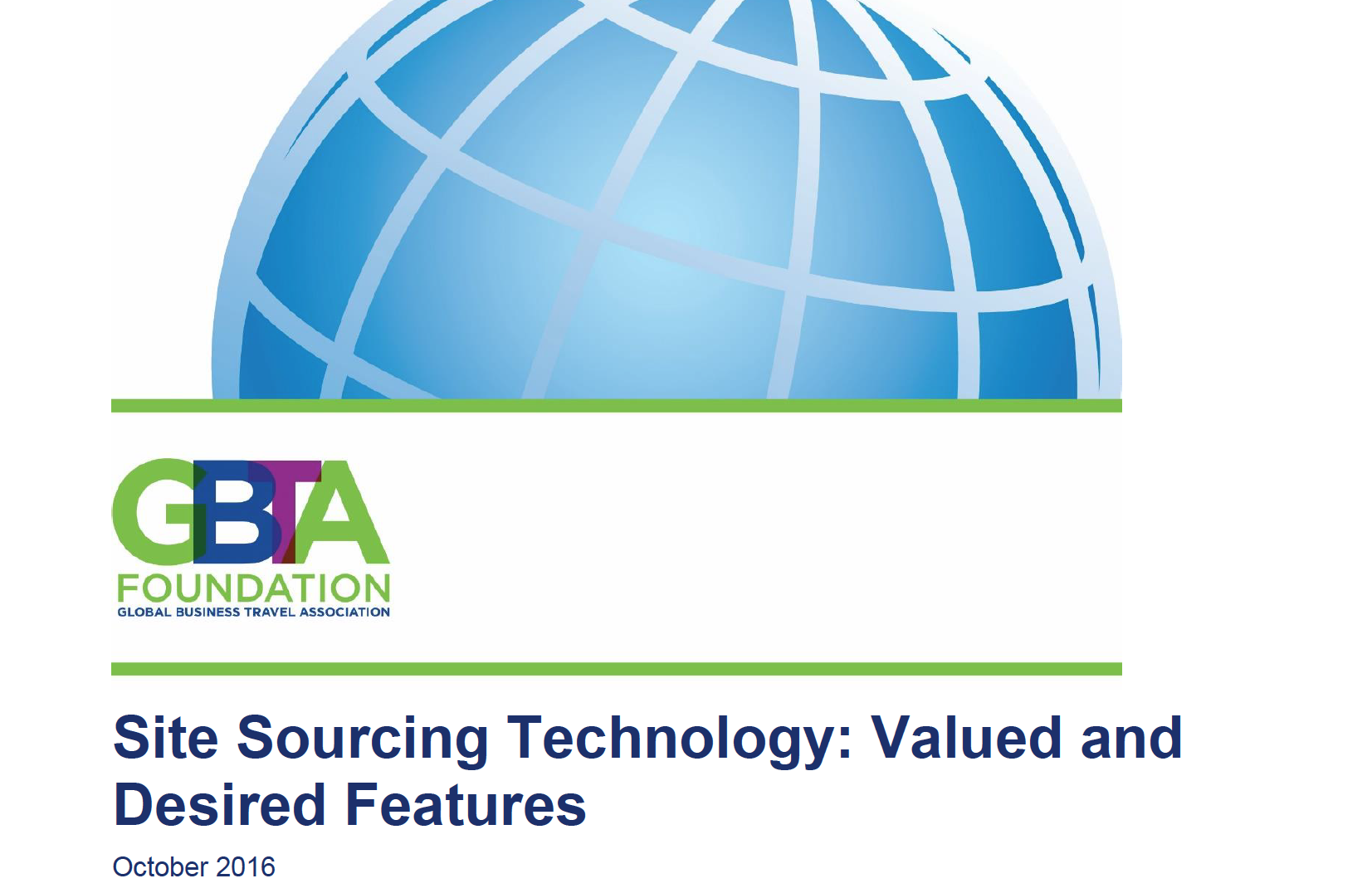 While the technology exists to help meeting professionals throughout the site-sourcing process, just over half—57 percent—say they currently use meeting management technology to plan their events, according to a Global Business Travel Association Foundation study released this week during Lanyon Live. That 57 percent are glad they do, however, with 96 percent saying they find value in using tech to manage their meetings. Fifty-eight percent of those who don't currently use event management technology would seem to agree, saying they think it could help improve their processes.
Here's how event technology use breaks down throughout the planning process, according to the study, which was sponsored by meetings management software solutions company Lanyon.
Destination Selection:
Just 43 percent of the 94 North American event professionals surveyed said they had access to technology that, once a locale is chosen, automatically provides information on how close the venue is to other hotels, airports, and restaurants; hotel rates and food and beverage pricing; and city stats such as crime rates. Half of those who have access to technology that does this say it helps them make informed decisions.
On the survey-takers' wish list is a Yelp-style review site where planners could provide candid takes on their experience with different meeting and event venues. To be credible and useful, though, it would have to be kept up to date, feature only reviews by experienced planners, and be for planners' eyes only—no suppliers allowed.
Site Selection:
E-requests for proposal appear to be the most-used technology among those surveyed, with 81 percent of those who already use meeting management tech saying they use a feature that lets them send one RFP to multiple properties, and one that enables properties to respond to their RFPs within the same platform. Seventy percent say they use technology to compare properties.
On their wish list: The ability to track individual property pricing from initial bid to final negotiated price, something that only half of those surveyed said they currently could do with the technology they use. The report credits their desire for this feature to a rise of those working under a strategic meeting management program to track costs and adherence to the budget.
Site Visits:
While planners believe an in-person site visit is valuable, they tend to take a low-tech route while on site, with 70 percent saying they would pull out a pen and paper to make notes about a property, according to this post on the GBTA blog. However, "While many planners prefer their pen-and-paper method, others are showing interest in moving to electronically recording the information gathered on site visits including the ability to record notes or upload photos electronically."
Once the Venue Is Chosen:
Contracting remains a "major sourcing pain point" for planners, according to a preview of the survey. Almost half said they use technology that can store and share their standard terms and conditions with venues, so the next time they use that venue, they only need to update their information. Sixty-three percent of those who already have access to this feature find it very valuable. Thirty-nine percent of those who don't use any meeting management technology also thought it sounded like a useful tool.
About two-thirds of those who took the survey said they both use and value technology that enables them to communicate back and forth with vendors—particularly if it's mobile-friendly. Seventy percent said they use meeting technology to track their budgets throughout the process. And, while just a third said they already can survey their suppliers after the event is over, there was a lot of interest in the idea from those who don't have such a tool, according to the report.
The study, Site Sourcing Technology: Valued and Desired Features, is available free of charge to GBTA members here; nonmembers may email [email protected] to purchase the report for $495. A free webinar by Lanyon and GBTA Foundation will take a deeper dive into this research on November 10 at 2 p.m. ET.