1. Getting Lowest-Rate Guarantees, Outsmarting Wholesalers, and Battling Poachers
Despite all your legwork to find the right location and room rates for your meeting, even after the contract is signed you may find that the hotel is in the marketplace promoting lower rates over your blocked dates. Is there anything you can do?
Barbara Dunn, partner at Barnes and Thornburg LLP, advises planners to raise the issue with the individual hotel, the national sales office for that chain, or even the local convention and visitors bureau. "Tell them that you selected this city and this hotel for that rate, and it shouldn't be undercut." While that's a good business argument, you can strengthen your case by adding a strong legal argument, she says. "You get that by putting strong language in your contract."
For example, once you have a rate specified in the contract, include a statement that says the hotel will not offer lower rates over the blocked dates. "The problem comes when the hotel comes back saying, 'That's all well and good, but I can't commit that you have the lowest rate,'" she notes. They can say you will have the lowest rate excluding corporate buy-in rates, airline crew rates, and other rates that are not made publicly available. "It's important to draw that line. It's appropriate for groups to say the hotel won't offer lower rates over your blocked dates, but if you need to include those exclusions, that's also appropriate because the public never sees airport crew rates or corporate buy-in rates."
But what about Expedia, Travelocity, and all the other online sites that are reselling those rooms at a lower rate? Dunn explains that hotel revenue managers regularly release these rooms to wholesalers to reduce their unused inventory for any given night. "So it's not appropriate to say those lower rates won't exist on the Internet over your dates; it is appropriate to say the hotel won't sell rooms at lower rates over your dates." What you need to include in the contract is that the hotel will not publish or publicize those Internet rates, because it's the publicizing that is going to get your attendees talking about the lower rates they found over your dates.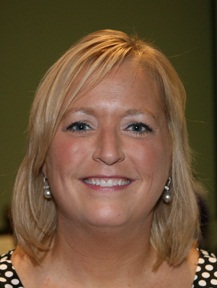 And if the hotel publicizes those rates anyway? "It's important to include language in the contract that says what you will do about it," says Dunn (in photo). She outlined two options: The hotel can immediately stop publishing those rates, or they could offer those rates to your attendees as well. You can include which option your group would like to apply in the contract, though some groups may wish to let the hotel choose which way to go as a negotiation point. "In either event, the contract should reflect that remedy if the hotel does in fact offer lower rates. That will give you a legal argument to go with your business argument that the hotel should not offer lower rates over your blocked dates." And be sure to periodically check the reservations process by making blind calls to the toll-free number and checking the dedicated Web site to make sure the hotel is offering the proper rate.
What you can't control contractually are the lower-priced options down the road from your contracted hotel. "You can't ask the hotel you're contracting with to match everyone else's rates." That's a site-selection issue, she said, so be sure to check what lower-priced options are available in the vicinity before you book your block if you think this might be a problem.
Then there are the room-block poachers. Also called pirates, these companies cruise the Internet to find out about your meeting, determine who your exhibitors and sponsors are, and possibly even get an attendee list to troll. Then they contact your attendees and exhibitors and say, "Coming to Las Vegas for the meeting? We have the best rates at these hotels, book through us."
If they use your name or logo, you can pursue them for claims of deceptive advertising and trademark infringement. But if they don't, the way to fight them is to convince your attendees that the best way to book is through your organization. "The best defense is a good offense. It's important for groups to communicate with attendees what the appropriate booking channel is, and that your organization doesn't have any control over other companies that might contact them. Let them know that you can offer them no assurance about the integrity of reservations made through a poacher."
2. Avoiding Room Block Attrition Fees
"Attrition fees continue to be the bane of existence for many organizations, but especially in the SMERF market," says Dunn. "You work very hard to gauge attendance and have gone through the site selection process to contract the best hotel. Now you need to home in on an appropriate room block. Remember that it's always a good problem to have to go shopping to find more rooms. I've represented lots of groups over the years who would have been very glad to have that problem instead of having to write a large check for attrition."
To book the appropriate room block, look at your history, and then take a percentage off that—and have a backup plan. "You can and perhaps should include language in your contract that would allow you to increase your room block by a certain percentage at the group rate, as long as the hotel has rooms available."
In terms of the attrition clause, make sure it's clear how everyone will do the math. "The language I like to use is, 'Hotel, tell me how many room nights I have to use to avoid writing you a check.' And identify that actual number in the contract," she says.
In case you don't hit that number, be sure to have a set formula for how the fee will be calculated. "What's the dollar amount multiplier? Is it average room rate, or lost profits? It's great if you can use lost room profits, where you take a percentage of the rate they're charging you, usually around 70 percent to 75 percent, and then plug the actual number into the contract. Of course, if you don't make that minimum, you pay the fee on the difference."
While meeting organizers usually add up the nights that were over and under their blocks to calculate a cumulative positive or negative number, some hotel contracts are written so that attrition is calculated on a "per-night" basis. "So rather than adding up the highs and lows for the total nights, they only use the nights you're under your block to calculate attrition. That can be a gotcha for groups that aren't prepared for it," says Dunn, who notes this practice is more common with hotels that have a big variance between weeknight and weekend rates.
"If you see 'per-night' or 'nightly,' try to replace it with 'cumulative,' because that takes all the nights into account."
How do you know the hotel's pickup numbers are accurate? Dunn suggests including language in the contract that says that when there's a probability of any attrition fee kicking in, the hotel will provide the group with pickup information and documentation. But you also need to know if there were rooms available, or if the hotel was sold out, so you can get credit for any resold rooms. You need to find out how many rooms the hotel says you used, and how many rooms the hotel had available for sale. "Those two numbers are important when you're putting that calculation together," Dunn says.
You also should have your own backup systems for figuring this out using your reservation or on-site registration process. "You can ask them at registration where they're staying, or have them fill out an in-case-of-emergency card that lists where they're staying," she says. "I've had a few situations where a hotel said a group did not meet its room block, and we had information that said it did, and we could back it up. That's powerful." It's also important to do an audit to ensure your pickup numbers and the hotel's resell number are accurate. "You can't go to the CFO of your organization and say you need a check for $10,000 for attrition fees and not have the backup," she said.
"Ideally, it's best to avoid attrition fees altogether by booking conservatively, but in the worst case, if you do run into attrition, you will be in a much better position if you have a formula, your own information, and a process for collecting the hotel's resell information."
3. Managing Risk and Liability
Most organizations face the potential of significant exposure to risk and liability, so you should always hope for the best and plan for the worst, Dunn says.
"It's a lot easier and a whole lot cheaper to keep you out of trouble than to get you out of trouble. So much of risk management and liability planning is practical—making sure that electrical cords are taped down, and that pathways are safe, with lighting and handrails," she adds.
However, even with the best of plans, you can still face liability issues. Make sure that all the goods and services provided as part of the meeting are provided professionally—this means getting references. "You want to be able to say that, from a due diligence standpoint, this is a good vendor for our organization."

To address the potential for exposure in your contracts, include an indemnification provision that essentially says, "I pay you to do a job and I expect you to do it right. If you mess up and someone gets hurt and I get sued, I want to be held harmless from your messing up. I want to be protected. That's what indemnification means. When the AV company doesn't tape down that electrical cord and someone falls and sues, the AV company will have to pay lawyers to defend you from day one, dollar one. It's the best risk management thing you can do, short of making sure nothing happens in the first place," says Dunn.

It's also a good idea to make sure both your organization and your suppliers have insurance, even though it can be expensive. Dunn explains that general liability insurance, sometimes call general commercial liability, covers your organization against personal injury, death, and other mishaps related to your meeting.
"Generally speaking, the policies you see now are pretty good—in fact some even cover claims related to defamation on social media," she said. "Make sure all your suppliers have liability insurance—ask for a copy of their certificate of insurance, which is basically a one-page certificate of the types of insurance they have. Hold on to that certificate." And check to make sure that the company name is the same as the company you're contracting with, and that the insurance hasn't expired.
You also should ask suppliers to name your organization as an additional insured on their policy. That way, if there's a claim, you can invoke coverage under their insurance, not yours. Look for a box on the certificate of insurance that lists your organization's name as additionally insured (sometimes it's called co-insured).
You don't need to be named as an additional insured on all your vendors' insurance, however. "It depends on the nature of the goods or services. For example, ground transportation holds the potential for accidents, so I would want you to be named as additionally insured. Judge whether it's needed based on the level of risk involved," she says.
Also, many venues now ask groups to provide a certificate of insurance listing them as additionally insured. "There's not a lot you can do about it, but you can ask them for the same in return," says Dunn. "There's usually a small fee to name someone as additionally insured, but you can negotiate."
Should exhibitors have to submit proof of insurance for their booths? "I would love to say yes, all the time. The challenge is that a lot of vendors are not going to have insurance. You have to weigh the business issues versus the legal issues."
From the legal standpoint, you want everyone to have insurance. But from a business standpoint, that might root out the majority of your exhibitors. "If you don't include insurance, always include indemnification in exhibitor contracts. It doesn't ensure that there's money behind the promise to indemnify, but at least there's a commitment."