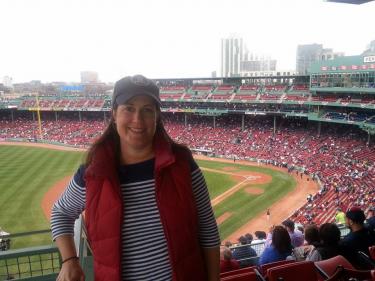 Karin Pontelandolfo, CMP, at Boston's Fenway Park

Senior Meeting Planner
Liberty Mutual
Back in 1999, Karin Pontelandolfo, CMP, was working in marketing for a small financial firm when she was asked to organize a due diligence meeting in Florida. She got on site, and she was hooked. Returning from the trip she was thrilled to find an opening in the firm's planning department—and she got the job. Later she joined Liberty Mutual and she's been in her current position for five years.
Master Mentor
Mentoring is my passion. I have been lucky to have many mentors during my career, so to be able to speak with emerging professionals and help guide them on their job search, or just simply answer questions that they are too afraid to ask others is not only helpful to them, but also rewarding for me. I enjoy sharing my expertise as others did for me. I am part of the Mentor Database for my alma mater, Stonehill College. I am also the go-to person in my department when someone reaches out for an informational interview (both internal and external candidates). Last year I organized four "lunch and learns" for the coordinators on the Liberty Mutual team: It was a safe place for them to ask questions and learn more about the big picture of the industry. I am hoping to carry these traditions on through my work with Financial & Insurance Conference Planners as well. 


Best Advice
Early on in my career, I was in a support role and my partner laid the groundwork for not only success in that role, but for success in life. He said, "If I ask you to do something, the assumption is it will get done, unless I hear otherwise." In other words, do what you say you are going to do and don't make me ask twice. This advice has served me well as a meeting planner. My clients and co-workers know they can depend on me. I will not drop the ball. This is what drives me; I will do whatever it takes to get the job done and do it well.
Giving Back
For the past six years I have been lucky to be in a leadership role with FICP, first as the Northeast Region Chair, then as an Education Committee member, and currently as a member of the board of directors. My involvement with FICP has allowed me to share my expertise in many different ways, from planning industry events and agendas, speaking at industry events, and participating in strategy sessions that affect the direction of the organization. By giving back a little, I have received so much in return. My participation has led to continuous learning and challenged me to get out of my comfort zone. And the connections I have made are invaluable.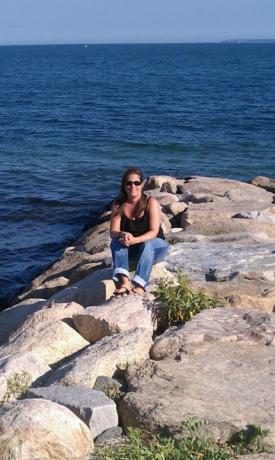 Change Management
I have to admit, change is scary to me. Like most event planners, I have the typical type-A control-freak personality so "going with the flow" does not come naturally. I usually need a little time to digest change before I feel comfortable with it. So, that is my advice: Relax, reflect, and accept that sometimes things are out of your control and everything will be okay (or better) in the end. 


Got a Free Hour?
Trying to balance work and life when you are on the road half the time is tough. If I had an unexpected free hour at home, I would take a long walk on the beach and listen to the calming sounds of the waves. Followed by a nap on the beach! 
Previous: Changemaker Tracy Petrillo, EdD, CAE
Next: Changemaker Storey Pryor