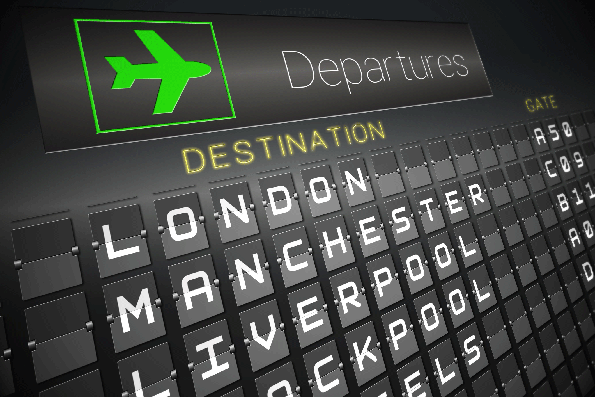 Summer may be over, but London is still sizzling as an international destination, especially for those from the U.S. The UK's vote in June to leave the European Union—otherwise known as Brexit—was followed by a decline in the value of the pound. The resulting foreigner-friendly exchange rate has made the UK a more economical destination for both individual travelers and groups. And they have been responding accordingly.
According to London & Partners, there was a 66 percent increase in inquiries from the U.S. in the two immediately post-Brexit months, as compared to 2015. Many of the area's suppliers, including ExCel London, Maybourne Hotel Group, and Spectra DMC, also are reporting both an increase in inquiries and a growing number of non-UK planners asking to settle the cost of their events up front so they can take advantage of the current favorable exchange climate. Maybourne Hotel Group Director of Sales and Marketing Brona Kelly reports that the group's three hotels have seen an increase specifically in suite business from the North American market.
According to James Rees, executive director of ExCel London, "In the short-term, the weaker pound has been positive for our North American clients, a number of whom have called us to arrange early payments for their events in order to take advantage of the preferential exchange rate. Whilst we do not yet know what sort of deal the UK will secure from the EU, we have been pleased at how both the Mayor of London and the UK government have responded to the vote and moved quickly to reinforce a message that the UK remains open for business."
Kelly says Maybourne also has seen an uptick in demand for prepaying for event booking to lock in the competitive exchange rates. For Spectra DMC, the result of the referendum has been "an unprecedented surge of new enquiries, both from outside and inside the EU, for sizeable conferences and meetings for later this year and early 2017," according to Managing Director Paul Miller.
In addition to the jump in U.S. enquiries between June and September 2016, enquiries from Europe, the Middle East, and Africa increased 22 percent. Even the domestic market is booming, showing an 83 percent jump, says London & Partners. To continue to encourage more high-profile events of the ilk it has drawn recently to the British capital, such as HPE Discover, TechCrunch Disrupt Europe, AdWeek Europe, and the European Respiratory Society congress, London & Partners this summer launched a citywide #LondonIsOpen campaign to provide information to planners interested in bringing their events to London.
London & Partners Vice President, North America & Emerging Markets for Business Tourism Chris FJ Lynn, says, "It's been an exceptionally busy summer for both our teams in the U.S. and on the ground in London. The drop in the exchange rate has proved a real draw for event planners all over the world. London is, and will remain, open!"