Meet the meeting managers, educators, and suppliers who are making a change in their organizations and in our industry.  Each is making a difference in ways that are unique, sometimes unconventional, always interesting. But while their paths are distinctive, there are themes that run throughout—threads of passion for their work, of volunteerism and giving back, of professionalism.
This year's lead-off Changemaker, Kevin Iwamoto, exemplifies all those qualities. We're giving him an expanded profile in recognition of his recent retirement from meeting management company Lanyon, after a career that took him from airline sales to corporate travel management to the supplier side of the meetings industry. We honor him for breaking new ground along his diverse career path, for establishing two new industry scholarships, and for leading with integrity.
Read on and be inspired by the great work of all MeetingsNet's 2016 Changemakers:

Kevin Iwamoto, GLP, GTP
Senior Consultant
GoldSpring Consulting

Dan Berger
Founder and CEO
Social Tables

Vickie Corder, CMP
Manager, Global Accounts
HelmsBriscoe

Michelle DeClerck, CMP
President
Conference Event Management

Monica Dickenson, CMP, SMMC
Senior Manager, Meeting and Event Planning
Baxalta

​Tahira Endean, CMP
Event Producer
BC Tech Summit, British Columbia Innovation Council

Annette Gregg, CMM, MBA
Program Advisor/Instructor, Meeting & Event Planning Certificate
San Diego State University
Vice President, West
AlliedPRA Inc.
Owner
Difference Makers Consulting

Jean Johnson, CMP
President, CEO, and Chairman
Meetings & Incentives Worldwide

Carol Krugman, MEd, CMP, CMM
Chair, Department of Hospitality, Tourism & Events
Metropolitan State University of Denver
​Chonda Long
Director of Professional Development
National Council of Teachers of Mathematics

Dave Lutz
Managing Director
Velvet Chainsaw Consulting

Fiona Pelham
Managing Director
Positive Impact Events and Sustainable Events Ltd.

Tracy Petrillo, EdD, CAE
Chief Learning Officer
Educause

Karin Pontelandolfo, CMP
Senior Meeting Planner
Liberty Mutual

​Storey Pryor
Director of Events
Isagenix International LLC

Rob Scypinski
Senior Vice President, Industry Relations & Events
Hilton Worldwide

Lisa Shambro
Executive Director
Foundation for Strategic Sourcing

Janet Sperstad, CMP
Program Director, Meeting and Event Management Degree
Madison (Wis.) Area Technical College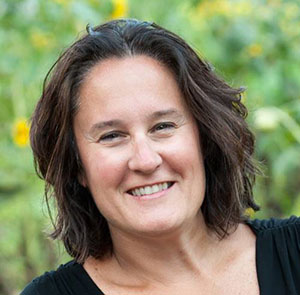 Tracy Stuckrath, CSEP, CMM, CHC
President & Chief Connecting Officer
Thrive! Meetings & Events

​Caryn Taylor Lucia
Vice President, Corporate Events
SEI

Sheryl Vermont, CMP
Director, Meetings
Physician Assistant Education Association