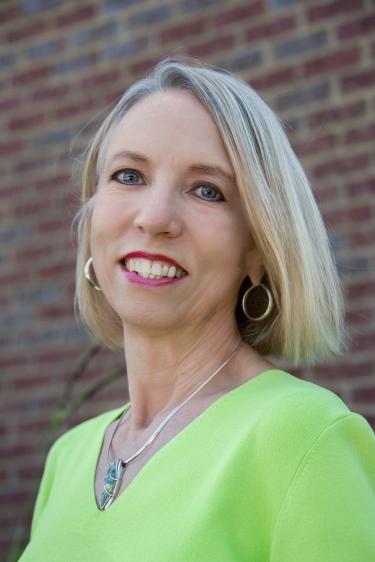 Vickie Corder, CMP, HelmsBriscoe

Manager, Global Accounts
HelmsBriscoe
Making Change
Back in 1991, Meeting Professionals International didn't have much of a presence in Florida, especially in Northern Florida. So when two other women and I decided to start a chapter for this area, we were pretty much on our own, with a little help from MPI headquarters. I was honored to be the first chapter president. Fast forward 20-plus years and the Northern Florida chapter has more than 150 members. For the size of our community, that's impressive. Our chapter has received recent recognition from MPI for top member satisfaction and retention. I've served in various leadership roles for the chapter over the years, including in various capacities for MPI's Southeast Leadership Conference.
What Meaningful Change Requires
It takes vision, leadership, and perseverance. You have to be able to articulate the vision you have, to go out and develop support and buy-in, and you have to hang in there to make it happen!
What's Next?
I have created a model for change in my own business. I've been with HelmsBriscoe for 16 years. As the market has rebounded in the last few years, I realized I was maxed out working on my own. I wanted to partner with other HelmsBriscoe associates who have a similar work ethic and with whom I feel comfortable sharing my business and clients, so we could scale to handle business as needed. At this point in my career, I'm taking on a more strategic role of new business development for the team.
Mentoring
I've always felt strongly about mentoring people, and over the years I have built an extensive network within the industry that I can tap to help others get a start in this business. I was very touched when Jason Ware, now senior manager, operations and meetings, with the American Heart Association, recently recounted on social media the impact my mentoring had on his early years in the industry. To help someone succeed is such a rewarding experience.
Best Business Advice
My volunteer activities have proven a tremendous asset to my career and networking efforts. So I would say if you aspire to leadership, the key is to make a major contribution, perhaps take on responsibility to be on a committee or board. If you stick with it, don't be surprised if you are asked to be president!
Got a Spare Hour?
I'm trying to carve out more free time for hiking and yoga, two of my longtime interests. I keep going back to Colorado as my getaway, and last year I was able to work there through the summer. I plan to return to the Rockies this summer and hope to make this a yearly pattern.
Previous: Changemaker Dan Berger