For anyone who's ever snarled at paying a mandatory daily resort fee above and beyond a hotel's stated room rate, know that the White House is not too happy either.
A new report from the administration's National Economic Council says that the growing prevalence of hidden fees—in a variety of industries, not just hotels—is an issue that needs significant work to ensure healthy competition in the U.S. economy.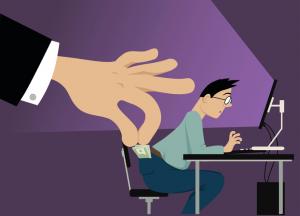 "Transparent and accurate pricing is the foundation of an effective and efficient American economy, allowing consumers to make smart choices and to reward the providers of better goods and services. But when pricing is unclear, it threatens the competitive process by which consumers make decisions. The growing use of hidden fees and related tactics…threatens the incentives to create better goods and services."
The report, "The Competition Initiative and Hidden Fees," focuses on seven specific areas where fees are pervasive and problematic: resorts, event ticketing, airlines, new car purchases, universities, banking, and telecommunications.
The report calls resort fees a "prime example of a hidden fee," because it is typically not displayed in the advertised price but guests can't opt out. Quoting the consumer group Travelers United, the report notes that the total revenue earned from resort fees went from $1.51 billion in 2014 to $2.04 billion in 2015. The average resort fee was $24.93 in 2015, and the fees are rising faster than the rate of inflation.
Airline fees were also called out. The report noted that government regulation—the Department of Transportation's Full Fare Advertising rule—has added significant transparency to the advertised price of an airline ticket, requiring it to include gas surcharges, facility charges, and all taxes and other mandatory fees. However, the DOT's regulation doesn't bring advertising clarity to the change fees and baggage fees, which continue to grow and are estimated to have cost consumers $22.5 billion in 2015.
What to Do?
"Market forces alone may not, and have not, been effective in discouraging companies from relying on hidden fees," the report states, concluding with three possible actions to eliminate or mitigate the impact of fees on competition.
• Legislatively mandated caps on fees, or regulation that says fees must be "reasonable." These solutions are seen as being "insensitive to changing conditions" and requiring too much oversight, respectively.
• Mandatory inclusive pricing, similar to the DOT's Full Fare Advertising rule. "The main challenge," the authors write, "is that mandating 'all-in' pricing may prompt the industry in question to try and further 'unbundle' their product, and add fees to what were formerly considered parts of the service (like fees for carry-on luggage)."
• Enforce existing consumer protection laws aimed at deceptive practices. However, The case-by-case nature of such enforcement actions may make it harder to achieve parity across a given industry," the report states.