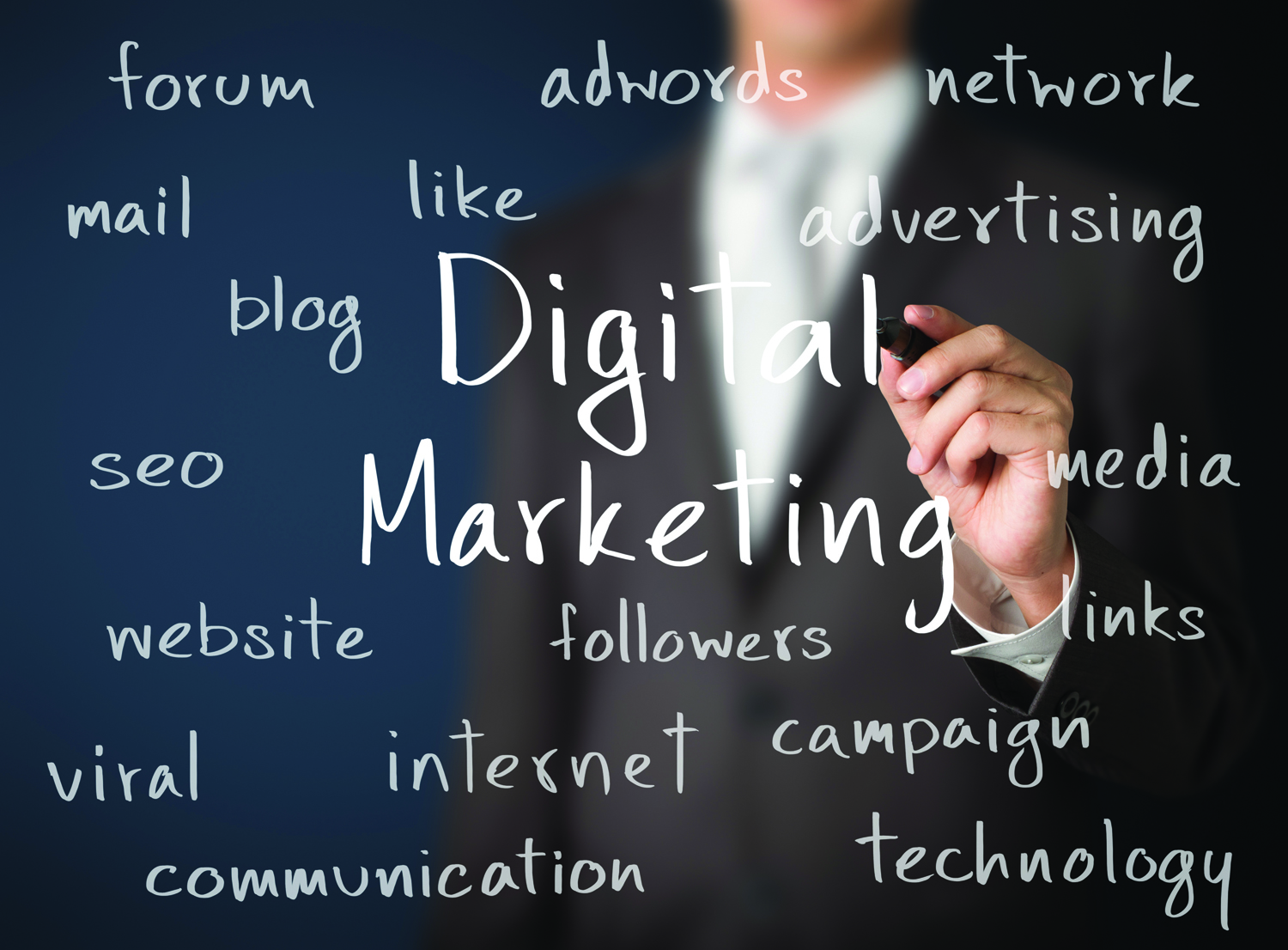 On one hand, CME is booming. According to the the Accreditation Council for CME's 2012 Annual Report, overall participation in continuing medical education activities has grown 35 percent since 2007, and the number of CME activities is up 13 percent since 2010.

Commercial support has slid significantly, yet income from other sources like registration fees is up 20 percent since 2010. So we have many more clinicians participating in many more CME activities—and more clinicians potentially are paying more for them.

On the other hand, many medical education folks say they're struggling more than ever to generate an audience. Why the disconnect?

One reason is that the evolution of technology and other trends that impact CME have far outpaced the level of marketing and technology expertise of many CME providers. When marketers don't keep up with these trends, it's tough to drive participation for CME activities. For many CME providers, marketing is an afterthought. But the savvy ones know marketing is more critical than ever to success in a cluttered, technology-driven market.
 

One example of a CME provider that used strategic planning and marketing is the Massachusetts General Hospital Academy. I've worked closely with the MGH Academy team since 2007, when I was marketing director for a medical education company and the academy was my client. Since 2011 I have served as an external marketing consultant for MGH Academy.

They face the same staff and revenue resource challenges as other small and mid-sized CME providers. When confronted with a changing CME marketplace over the past few years, however, the MGH Academy tried a strategic approach to navigating those challenges.
Analyzing the Trends
In 2010, the MGH Academy team, led by Tristan Gorrindo, MD, director of postgraduate education at Massachusetts General Hospital, took advantage of its access to clinical experts to began evolving the MGH Academy's product portfolio based on trends in healthcare and continuing education. The team members then analyzed how this information could help them create education that has built-in competitive differentiators.
"We noticed that broader healthcare trends were impacting the CME business significantly," Gorrindo says. "Hospitals, health systems, schools of medicine, and clinicians alike were all moving away from strict knowledge content and toward patient-centered care and quality. The number of CME activities from health delivery systems and schools of medicine is up 4.5 percent since 2010. And overall employment has increased dramatically at hospitals and health systems over the last 10 years.
"However, the irony is that while they've increased the number of their own CME activities, they've also slashed or eliminated clinician education budgets, shifting some of the cost responsibility for education back onto clinicians."

In order to position itself for the potential of increased education expenses for clinicians, the MGH Academy began launching tuition-based online courses in its strongest area of content expertise, mental health. These courses offer a low-priced entry point for clinicians with small education budgets, and also make education accessible for anyone regardless of location, according to Gorrindo.
It started with a Fundamentals of Cognitive-Behavioral Therapy course that, instead of the typical webinar talking heads, offers an array of role-play videos, interactive discussion boards, self-assessments, and live chats or call-in hours with faculty, he says. "These features differentiate the course from free CME activities that are available by the dozens."
That initial course was a success, with a few dozen registrants at price points in the low hundreds. Once they got this proof of concept for the model, the MGH Academy kept going—it now offers multiple courses in mental health that run several times each year and have hundreds of combined participants. They also launched fee-based psychiatry board review courses and Maintenance of Certification, or MOC, modules, mobile apps, and even eBooks for tablets. The team plans to replicate this process across other therapeutic areas.
"This not only makes education accessible, which is an important part of our mission, but also diversifies our revenue model to a more stable source," Gorrindo adds. "And it's led to a multidisciplinary learning experience that mirrors the broader evolution towards patient-centered, quality care."
Focus on Effective Marketing
Along with a strategic focus, the MGH Academy used marketing to drive its evolving education. Again, the first thing the team does is look at trends and how they impact marketing.
Clinicians are more time-crunched than ever in terms of actually leaving or shifting their practice schedule to participate in CME. Since technology has significantly impacted their practices, how they find and participate in CME is more fragmented than ever. A recent Epocrates study says nine in 10 will use smartphones by next year and 47 percent are already "digital omnivores" who use a tablet, smartphone, and laptop/desktop computer routinely in a professional capacity. Other research says a quarter of physicians use social media daily, there are more than 31,000 health-related mobile apps, and more than 70 percent of physicians start with search engines to find health information. On top of that, the ACCME tallied more than 17,000 enduring online activities in its 2012 Annual Report.
The end result is that it's incredibly challenging to simply get clinicians' attention, never mind get them to participate in CME activities.

Yet despite those fundamental shifts in how clinicians plug in and consume information, there is little expertise within MECs and academic CME groups in online marketing tactics such as search engine optimization, social media, paid search, and e-mail marketing. Many providers rely on traditional tactics and rarely are there trained marketing employees on MEC or academic staffs—many times marketing gets shifted onto non-marketers, and nobody understands what's not working or why.
Let's look deeper into the MGH Academy's marketing approach. "Along with reshaping our product portfolio, we also had to reshape how we communicate with clinicians," Gorrindo says. "We have to reach tech-savvy clinicians in multiple channels where they may search for education. With a larger product portfolio yet a stable marketing budget, we must ensure that we spend our marketing budget more effectively than ever and make it go as far as possible."
Tasked with that challenge, MGH Academy used the following marketing strategies:
• Proactively using social media to engage customers and generate revenue. The MGH Academy has more than 14,000 followers across two  Twitter accounts, 800-plus Facebook likes, and 400-plus Pinterest followers. Hundreds and hundreds of those users are clinicians.
Key takeaways—Don't believe anyone who still says clinicians don't use social media. You just have to create the kind of content they want to engage with. It's about creating dialogue, not just posting marketing messages—the mix of content to shoot for is 90 percent informational posts and 10 percent promotional. The MGH Academy has gotten traction with discount codes that track back to registrations. It benchmarks the level of engagement in each outpost (such as comments and link clicks), as well as its Klout score (Klout is a free service that uses a complex algorithm to measure social media influence) and social shares via AddThis (a free social analytics service).
• Shifting spend from traditional channels into search engine marketing (SEM)—buying traffic through paid search listings— and social media.
The Academy runs broad paid-search campaigns and targeted campaigns for its activities, bidding on more than 1,000 keywords. Since the beginning of 2012, paid search has generated tens of thousands of unique visitors to the MGH Academy Web site for a cost-per-click of just over $1.00.
Key takeaways—Don't be afraid to shift dollars away from traditional channels into paid search, especially if your Web site doesn't rank well organically on key search terms. E-mail has evolved into a retention tool; it's no longer effective for acquisition, so shift funds out of renting e-mail lists and begin benchmarking paid search. People who proactively search for education-related terms are better prospects than rented prospects anyway.
• Testing new tactics and channels. The MGH Academy is currently piloting its first retargeting campaigns (also called remarketing), a tactic typically used by business-to-business/business-to-consumer retailers to target prior Web site visitors.  It also benchmarked social media advertising campaigns and found a lower cost-per-click than paid search.
Key takeaways—The CME culture is understandably failure-averse, since failure can affect compliance. However, smart marketers know that you can't be afraid to fail—you need to test new tactics and optimize your spend, or you miss opportunities. So shift spend and try new tactics—perhaps send a few thousand fewer brochures or rent one less list. Users who have already visited your Web site or who engage with you in social media are better prospects for marketing, since visiting an activity page, abandoning a purchase, or liking a Facebook page is an expressed level of interest.
• Leveraging SEO and content marketing. The MGH Academy's new Web site, launched in 2012, incorporates better SEO capability and a more engaging design. The Academy also is using content marketing such as white papers and infographics to create easy entry points for users. Comparing year-over-year Web site statistics from 2011 to 2013, site visitors are up more than 300 percent and overall bounce rate is down 15 percent.
Key takeaways—Because clinicians are so busy, you can't create CME activities and expect clinicians to just find them; time is a huge barrier and there are many other activities you're competing with. Online marketing is not about discovering, it's about being discoverable—good content leads to good SEO that leads to clinicians finding you when they're searching for education. Content marketing builds trust and credibility that tech-savvy online users look for, and provides great content to share in social media. Plus, to put your marketing spend where it really makes a difference, you have to look deeper than top-level metrics like pageviews and focus on conversions—at minimum, devote time to optimizing your landing page, as studies show that something as simple as image testing can improve conversion rate upwards of 40 percent.
• Embracing mobile. In 2013 MGH Academy launched a mobile version of its Web site so users can register for and participate in activities on smartphones and tablets. It used QR codes for several years to engage mobile users offline and it launched paid search campaigns targeted to mobile users. Comparing year-over-year Web site statistics from 2011 to 2013, mobile visits are up more than 1,800 percent.
Key takeaways—If you're not focusing on mobile despite all the data and despite medical schools and hospitals issuing mobile devices to clinicians, you're missing the boat. Period.
A commitment to marketing and a more advanced understanding of what works in today's engagement- and technology-driven education environment is what CME providers need. It's time to pay attention to the sea change shifts sweeping healthcare and education.
Glenn L. Laudenslager IV is president of Charge Ahead Marketing and marketing consultant for the Massachusetts General Hospital Academy.