Groundbreaking. Life-changing. Transformational.
These are the adjectives often used to describe Google Glass and its potential to alter how we experience the world.
In healthcare, the potential is seemingly infinite. Researchers, technologists, administrators, and clinical experts are already evaluating and developing solutions using Glass that promise to transform the healthcare experience for clinicians and patients alike.
For example, a recent Google Glass Challenge held by Medtech Boston received more than 50 submissions from clinicians across the country. The winning idea, from a Harvard plastic surgery resident, focuses on using Glass to connect remote, resource-poor healthcare settings with urban specialists who could recommend treatments for injuries.
What Exactly Is Google Glass?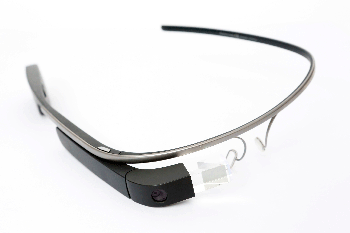 Google Glass looks like a pair of eyeglasses, but the lenses are an interactive, smartphone-like display with natural language voice command support as well as Bluetooth and Wi-Fi connectivity. Glass is powered by an Android mobile operating system and provides access to Google apps (such as Gmail, GPS-powered Google maps, and Google+) and third-party developer apps (New York Times, CNN, Evernote, and many more). Users control Glass from a touchpad on the side that lets them swipe through a timeline-like interface on the screen, or through an array of voice commands.
Glass also has a camera that can take photos and record 720p HD video, as well as stream video to a Google Hangout or an app such as Livesteam.
Google Glass in Medical Education
With healthcare professionals currently using or evaluating Google Glass in the clinical environment, medical educators should consider the implications of the inevitable appearance of this technology within live learning environments, including conferences, grand rounds, and courses.
You might be tempted to prohibit Glass in the live education environment, just as you would prohibit cellphones and cameras. While it is prudent to express concerns about Glass in the live learning environment—especially given the differing perspectives among faculty, educators, and participants—Glass also provides an opportunity for educators to introduce new andragogic techniques and increase visibility for their courses.
Some key questions to think about: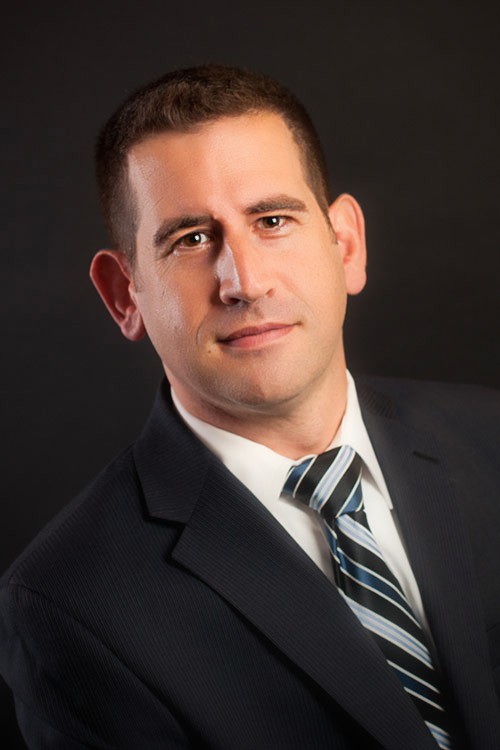 Are there times when educators might want to prohibit Google Glass?
The one Google Glass feature that draws so much media attention is its ability to record video unobtrusively. Many CME organizations have policies that prohibit recording, largely because of the fear that recorded information will be redistributed without the permission of a copyright holder.
But Glass also brings an opportunity for educators to embrace the recording and distribution of content—not by participants, but by the educators themselves as part of an effective content-marketing strategy. Video content is embraced by online learners and is a big positive for search engine optimization. Glass is a perfect tool to assist educators in creating meaningful and unique video content. (Content marketing is a multifaceted field. Here are in-depth content marketing resources if you want to learn more about it.)
The greater ethical and potentially legal reason why CME providers might prohibit Glass is to protect patient information. Increasingly, patient perspectives are being included in CME activities and educators are bound by an ethical obligation to keep this information confined to those within the room—unless patients have been told that their information will be recorded and broadcast. If you allow Glass, you should educate faculty to specifically announce when patient information is being discussed and request that all recording devices, including Glass, be turned off and put away.
"Do not fear technology. In settings where lectures happen, people won't record if told not to do so," says Rafael Grossmann, MD, FACS, attending surgeon at Eastern Maine Medical Center and the first surgeon to use Google Glass during a live surgical procedure. "A learner's sense of professionalism extends from his or her practice into the learning environment."
What are the positive uses of Google Glass in live educational settings?
There are also several advantages to allowing Glass use. For example, it can be hard for learners to see how instructors use equipment, such as new orthopedic or surgical devices, during demonstrations. However, instructors wearing Glass can stream live video to learners via tablets, projectors, or even the learner's own Glass, enabling them to see the device demonstration from the instructor's exact perspective.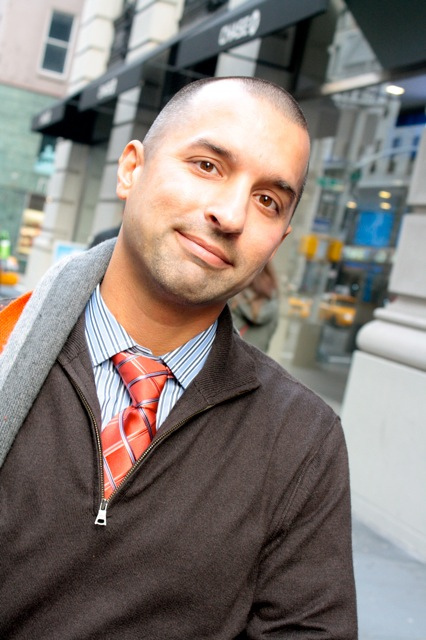 For learners, Glass provides a real-time opportunity to augment the information they see in a live learning environment. For example, during a live CME course on aortic stenosis management, a Glass user could access a YouTube video of a stenotic aortic valve as a reminder of what a diseased heart looks like.
This real-time augmentation is particularly common among Millennial learners who are adept at learning in multiple modalities simultaneously. Those who teach in live educational formats such as grand rounds increasingly see students searching on their laptops for additional information in real time during lectures. Glass is just another way to do this.
"For training in anatomy, for example, a classroom of students could be shown a firsthand review of a procedure," says Arshya Vahabzadeh, MD, a clinical fellow in psychiatry at Harvard Medical School and resident psychiatrist at Massachusetts General Hospital and McLean Hospital, and one of the expert panelists for the Medtech Boston Google Glass Challenge. "There is also potential for the view to be augmented with Google Glass displaying a procedure in a step-by-step manner for the wearer."
"Glass has the ability to profoundly improve medical education," says Jennifer Joe, MD, founder and editor-in-chief at MedTech Boston, CEO at medstro.com, and an emergency room physician in the Department of Veterans Affairs Boston Healthcare System. "This will be the first time we can view a surgery truly through a surgeon's eyes creating an amazing learning experience like never before."
How can Google Glass help my live education run smoother?
A significant challenge for conference organizers is keeping track of what is occurring in all geographic parts of an event. Glass provides a way for staff to share the view of wherever they are in an event venue—an especially useful feature for large CME conferences. The real-time perspective allows staff to shift resources, manage vendors, and resolve customer service issues more effectively.
Although many tools and apps for Glass still need development, it's easy to imagine having a real-time heads-up display that shows the number of participants who check in, text messages from the AV team about equipment, Google Hangout messages from support staff that a speaker has not arrived, and streaming video from conference sessions to a conference operations center.
It's also easy to imagine how Glass could enable a richer experience for learners and faculty alike. For example, international participants could do hands-free translation of signage and content. Presenters could access their notes and slides on Glass instead of looking at a screen, and could access questions from Google+ or a Google Hangout.
"You have many coders and developers using feedback from clinician Glass users like myself, and that combination is pretty explosive and will lead to some amazing things," Grossmann says.
What's on the horizon for Google Glass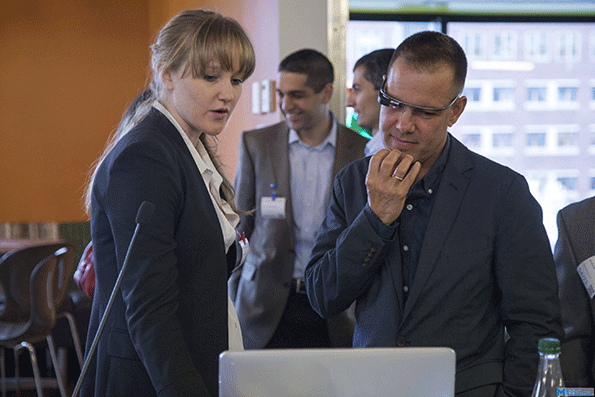 Looking ahead, there may be a number of additional applications using Google Glass that are potentially transformative for medical education.
Imagine if, instead of taking notes on a paper, a learner could scribble digital notes on top of his or her video of the presentation. This type of "augmented reality" would allow individuals to capture lecture notes while simultaneously contextualizing their own thoughts in a digital record.
"Learners can make verbal notes and visual notes, on top of their written or typed notes, so it enhances learning," says Grossmann.
One area that Glass surely enhances is remote competency assessment. In a sense, Glass expands the live education setting beyond the same room, building, or city. It offers a unique, first-person perspective to educators as to how a clinician uses a device, on-boards new staff, interacts with patients and families, provides training to peers, and much more.
In addition, Glass can enable feedback from a unique perspective—that of the patient. "A promising potential option, especially for medical students during trial examinations, is to allow a patient to wear Google Glass during a clinical interview," says Vahabzadeh. "Seeing the students' interactions, patient engagement, and conversational style may be particularly powerful if it occurs from a patient's first-person view."
Glass also could enable new training opportunities for medical educators. "The use of Google Glass to record patient interactions and procedures would allow the trainee and their supervisor to review key events during supervision at a later time," Vahabzadeh adds. "This asynchronous supervision tool can be useful to optimize and enhance already competent medical practice." Expanding this same concept to CME, Glass could enable clinicians to submit content for review by faculty, serving as a sequential followup to a live educational setting or a standalone educational opportunity around a topic, treatment, or barrier to optimal care.
"Glass profoundly changes the way I could teach," adds Grossmann. "In a short time Glass will be a much more common tool in medical schools, where both teachers and students have no fear of trying out new things."
What You Should Do Now
Avoid knee-jerk reactions. Look for practical solutions to concerns and consider the potential Glass offers.
Protect patient information and faculty copyright. This doesn't mean say "no" to Glass, it just means be thoughtful and clear with participants about disclosure and consent.
Be creative. Consider the augmented and customized experiences Glass can create for learners, the real-time information it provides to organizers during events, and the hands-free experience it offers to faculty. And don't forget how it enables participants to easily create content about your event in Google+, YouTube, Instagram, and Vine.
Check your Wi-Fi bandwidth. Learners already carry cellphones, tablets, and laptops, and now with Glass users accessing and sending video, you need to assess your bandwidth needs.
Ask attendees who use Glass where and how they find it useful. Use that information as a needs assessment and create an experience that addresses stated learning needs.
Tristan Gorrindo, MD, is director of postgraduate medical education and staff psychiatrist at Massachusetts General Hospital, managing director of the Clay Center for Young Healthy Minds, and assistant professor of psychiatry at Harvard Medical School.
Glenn L. Laudenslager IV, MBA, is president of Charge Ahead Marketing and marketing consultant for the Massachusetts General Hospital Academy and the Lunder-Dineen Health Education Alliance of Maine.