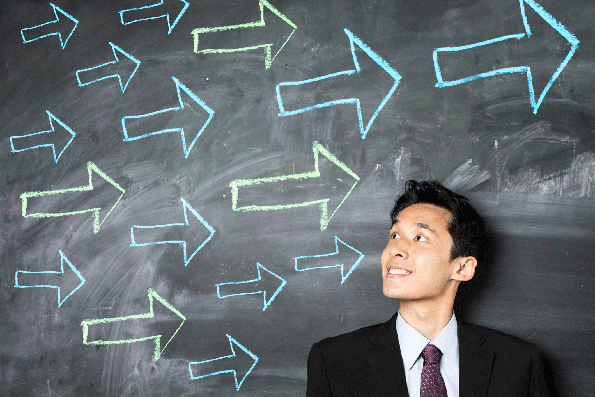 Planning your meeting's general session can be daunting. Last year's triumph doesn't guarantee a hit with this year's audience. Different attendees, changing current events, shifts within your industry—all of these can affect the nature and reception of your session. So what can meeting planners do to make sure the general session is successful, stress free, and within the set budget? The key is to pay close attention to the four basic production phases: design, coordination, implementation, and post-event wrapup.
Let's break down each step:
1. Design (8–11 months out)
This phase starts almost immediately after your previous year's event, once the feedback from the attendee survey closes.
Creative:
• Meet with your internal team to determine the brand for your upcoming meeting, create the graphic look and feel, and agree on the central messages to be communicated to your attendees. 
• Write a creative brief for your production partner so they understand the meeting theme and overall messaging.
• Select your keynote speaker(s).
Production/Site Vendor Acquisition
• Select your production company and audiovisual vendor. As a meeting planner, understanding the differences between a production company and an AV company, and being able to clearly define your technology requirements, will enable you to reap significant cost savings.
-A production company assists planners with all facets of a meeting, including creative direction, content development, and technical support.
- An AV company sets up and maintains projectors, screens, speakers, and microphones for optimum effect.
Conduct a Site Visit
• Bring your AV vendor lead and the producer from your production partner to the conference location. Plan to spend enough time on site so you can thoroughly review the conference logistics, registration location, signage location, general session room layout, and breakout room space.
2. Coordination (1–8 months out)
During this phase, leave as much time as possible to address details, as well as the thoughts and concerns of your internal staff. You should also ensure your marketing team has enough time to properly advertise the event.
Staffing
• Determine who from your internal team will be working on site, and what their specific roles and responsibilities will be.
• Book plane tickets as soon as you've determined your staffing to ensure lower ticket prices and ideal flight arrangements.
Production Timeline
• Create a timeline with your production company to:
-Craft all executives' remarks
-Produce any videos that play in your general sessions
-Create the slide decks for your general sessions
-Design the stage set
-Receive your keynote speaker's slides
-Schedule a final walkthrough of all general session elements with your internal team and your production company at least 10 days prior to the meeting.
Stage Schedule
• Create an overall show flow for each of your general sessions.
-A show flow is a document that describes the order of speakers and other content for each general session. Your production team will ultimately turn this document into a precise guide for all the cues for audio, lighting, and video screens.
Rehearsal Schedule
• Create a rehearsal schedule with time for anyone coming to the stage during the general sessions to rehearse on stage prior to his or her session. 
• Inform all participants of their rehearsal times so they can book their travel accordingly. 
• Include in the rehearsal schedule anyone speaking from the stage and/or being called to the stage for any reason. 
• Plan to have anyone coming on stage seated close to the stage entrance to avoid long pauses as they walk up.
Green Room
The green room is the space in a theater or similar venue that functions as a waiting room and lounge for performers before and after a performance, and during the show when they are not engaged on stage.
• Determine the size, location, and furniture that you'll need in your green room. Also determine if any of your keynote speakers have specific green-room requirements.
3. Implementation (0–7 days out)
This phase involves the actual event itself, from load-in, through rehearsals, to run of show, to loadout.
Run of Show Needs
• A week prior to the event, ask your speakers to review their remarks and submit any updates.
• During the load-in by your AV vendor, make sure that the stage set is indeed what you had been shown and approved.
• As rehearsals begin, assist your production company in tracking down any wayward speakers.
• Find a good seat in the audience and enjoy the meeting experience that your production team has created for your audience.
4. Post-Event
Collect reactions from guests, your team, the client, and anyone else involved, and organize them into a report so you can evaluate what went well, what didn't, and possible changes for the next year's meeting.
Scripts, Videos, and Slide Decks
• Make sure you've been given the final scripts and slide decks from your production partner.
• Upload any content to your meeting website and/or social media accounts. Before posting, be mindful of any material protected by copyright.
Feedback from Team Members, Staff, and Attendees
• Ask quickly, within a week, so it's fresh in their minds.
• Have a debrief with your production team and AV vendor to discuss both successes and challenges of this year's event.
Finalization of Accounting/Bookkeeping
• Check all invoices against your budget to ensure that you've been billed correctly.
Start Planning for Next Year
• Take a week off to recharge and clear your head.
• Decide on what to keep, what to change.
To sum it all up, having a plan and paying attention to detail many months out from the start of your meeting will make the general session process less intimidating and stressful, and help you stay on budget.
Hal Schild is senior vice president, creative services, with PCI, a marketing agency specializing in audience engagement through strategy, video, event production, digital services, and design. He oversees large conferences, annual meetings, and conventions for major corporate and not-for-profit clients.