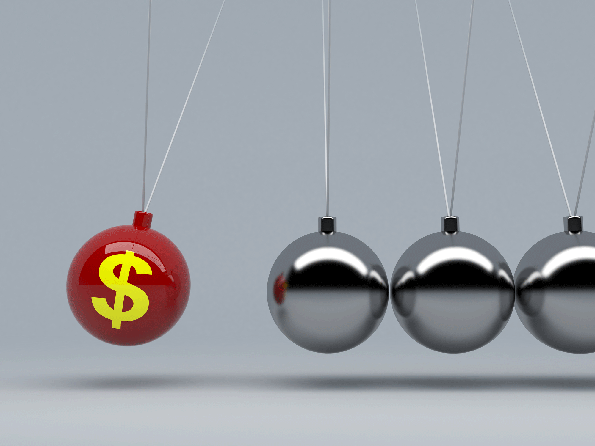 That sound you hear? It may just be shouts of joy from meeting planners greeting the latest corporate hotel rate negotiations forecast. As the fall corporate buying season kicks off, Bjorn Hanson, PhD, clinical professor at the NYU School of Professional Studies at the Jonathan M. Tisch Center for Hospitality and Tourism, is predicting a shift from a seller's market to one that favors buyers in 2017.
With occupancy at record highs in recent years, hotels have held the upper hand in negotiations, but that may be changing, says Hanson. With corporate budget scrutiny continuing and hotel room rates rising at about double the rate of inflation, buyers are ready to buckle down in their negotiations for next year.
Hanson outlines four factors that he believes will shift that balance of power:
1. While occupancy rates are predicted to remain on the high side in terms of long-term averages, occupancy in 2017 is forecast to continue the decreasing trend that started this year, when it was lower than in 2015.
2. Both corporate travel planners and convention housing bookers feel they overpaid in 2016, having anticipated larger rate increases than actually happened. Now they're getting more aggressive to make up the difference in their 2017 negotiations.
3. Convention planners and corporate travel bookers also have been "surprised at the published 'member rates' and nonrefundable rates published on brand website because they can be lower than the corporate, contract, or convention rates that were expected to be lower than rates available to the public," says Hanson. He credits the need to respond to the power of, and commissions paid to, online travel agents as driving this trend.
4. Airbnb—of course, the fourth factor has to be Airbnb and its brethren alternate accommodations platforms. While initially brushed off as no real threat to traditional hotel housing booking, now that companies like American Express Business Travel, BCD Travel, and Carlson Wagonlit Travel have established business relationships with Airbnb, the company is being taken as a more serious competitor, Hanson says. Airbnb's head of global hospitality and strategy Chip Connelly also has been very vocal about the company's focus on group and convention housing as the company launched its Airbnb for Business and Business Travel Ready programs.
Hanson adds that corporate buyers and convention planners also have developed other ways to deal with rising average daily rates, including switching out upper upscale and full-service, luxury hotels for more upscale, select-service, and limited-service hotels. There's also a trend for corporate travel departments to let employees book outside of their block of negotiated rate hotels—though auditing to ensure employees comply with corporate travel policies are still on the increase, he said. Though Airbnb is still by no means a mainstream choice, it is, he says, in some cases being added into the potential housing mix, something he says event sponsors also are beginning to offer.
OK planners, are you seeing a softening in your hotel negotiations for 2017 and beyond? Hoteliers, are you anticipating a return to a buyer's market? I've been seeing this sort of prediction for the past several months, but so far it's been in the forecasting realm, not what I hear planners are actually experiencing yet. So, how's the negotiating waters feeling right about now?