When your interviewee changes the phone conference company because he's traveling and it's out of network, you know you are dealing with a business travel pro. Kevin Iwamoto, former president of the Global Business Travel Association, and a business travel and meetings/events expert, laughs about the last-minute switch. "That's the old procurement person in me, there are just some things you cannot shake," he says.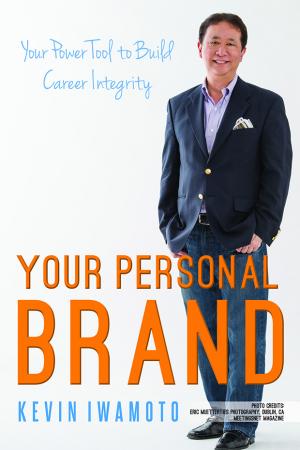 Taking care of the details has helped Iwamoto excel in his industry and now that he is semi-retired, he is sharing some of his expertise in a new book, Your Personal Brand: Your Power Tool to Build Career Integrity.
Designed for use by busy professionals, the book includes practical advice, real-world examples, and quick tips on creating and maintaining a personal brand. The nine brief chapters provide a great practical return on a minimal time investment.
In the first chapter, Iwamoto defines his own personal brand and the vision statement that inspired it. He emphasizes the key personality tools to rely on when professional success depends on building respect and trusting relationships between venues, vendors, service providers, and other industry professionals. If you are one of those people who understands the importance of networking but doesn't have the social confidence to take advantage of industry gatherings, then take heart, Iwamoto shares his personal journey and pro tips to help you tackle the room.
Readers will be split into two groups on the chapter about social media; those who already have a social media presence and those who think they don't need one, or are too afraid or overwhelmed to create one. For the former group, this is a refresher course in using social media accounts to their full advantage and avoiding costly mistakes to their reputations. For readers with only a minimal online presence, Your Personal Brand covers the basics for creating and maintaining one, including links to time-saving tools.
Iwamoto spoke to MeetingsNet about the importance of having a personal brand, especially for established professionals. He says, "Many older members of the workforce believe that their employer is going to take care of them, but that's not necessarily true anymore. When you have your own brand, employers come after you." Using new tools like blog posts and LinkedIn, as well as traditional ways to give back such as mentoring, can showcase your accomplishments and expand your industry reputation independent of your employer.
In the later years of his career, Iwamoto worked with Millennials believing he would take on the role of teacher but discovered that they had a lot to teach him about staying relevant. He says, "I'm living proof that it doesn't matter how old you are; you can learn and adapt in order to maintain your relevance."
The origins of the book go back six years when someone Iwamoto was mentoring suggested he write it, but the growing convergence of meetings and travel departments as well as today's economic climate highlight the current need for professionals to focus on their personal brands. Iwamoto described the moment he first heard the HR term "human capital." "I thought, 'if that's what you think your employees are then we've really turned a corner in employee-employer relations!'"
Some readers may believe they can't make the time commitment to carry out the strategies in the Your Personal Brand but Iwamoto wants meeting professionals to think of it like saving for a rainy day, "Make the investment when you can, so it's there when you need it." Readers will find they are already doing many of the things suggested in the book, but now they have the tools to incorporate them into their own personal brand.
Iwamoto concludes, "If you are going to spend so much time and energy investing in your job, you need to spend some time investing in yourself."
Your Personal Brand: Your Power Tool to Build Career Integrity is available from CreateSpace and Amazon.