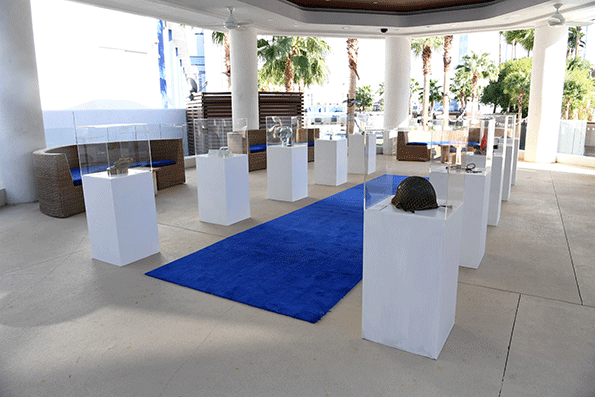 Last week at a customer event held during IMEX America 2016 in Las Vegas, Hilton ushered guests into what it calls a "Museum of Wow"—some of the many stories of meeting, event, and travel professionals who pulled out all the stops to make their attendees' jaws drop in wonder. While these pros know how to make their events pop, their work tends to remain unacknowledged, for the most part, says Andrew Flack, vice president, Marketing and eCommerce Americas at Hilton.
The exhibit, which included "artifacts" highlighting some of what made the event so wow-worthy and planners telling the story behind the event, is one manifestation of Hilton's new push to recognize those who make amazing events happen, and to further support their ability to do so, says Flack
The initiative began with a survey of more than 400 meeting planners and travel counselors, he adds. "We found they were under pressure to come up with unique and memorable experiences that had lasting impact that would drive future behavior" of their event participants. "At the same time, we found that the role of the meeting planner in making that happen was both more important than ever and insufficiently recognized."
Enter the WowMakers
So Hilton launched WowMakers, designed to both recognize the WowMakers among its meeting and travel professional client base and to better support their efforts to continue creating "wow." Hilton revamped its Meetings.Hilton.com website to include tips, instant access to planning resources at Hilton, and "a library of interviews and stories" from those already identified as WowMakers. According to Flack, the company will roll out a number of tools and resources over the next several months that will both support and inspire meeting and travel professionals to reach even more engaging and experiential events.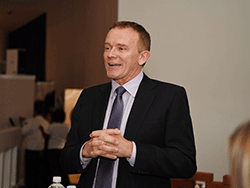 Hilton is also introducing a Twitter-based contest to reward more meeting and travel pros for their work. Just tweet your story and include the hashtag #WowMakersContest to enter. "The goal is to share great examples that everyone can learn from and build upon," says Flack.
What qualifies someone to be a WowMaker? According to Flack, WowMakers are those who have a deep passion for their delegates, and for giving their delegates memorable experiences. They are the planners who spend a lot of time researching and working with their hotels to make their ideas come to life. Hilton will evaluate the stories and hand out prizes to the winners of the contest, which ends November 15, 2016. Each week, three people will win a grand prize of a $250 Ticketmaster gift card and a one-night stay at a Hilton property "So they can have a wow trip of their own," says Flack. There also will be 20 runner-up prizes.
More Resources to Help Get to Wow
Hilton also has recently expanded its "Meet with a Purpose" program, a health-focused package now available in more than 40 of the chain's hotels. Offering packages related to healthy food and break activities, the program is designed to help planners bring wellness and sustainability wow factors to their meetings. More on Meet with a Purpose here.
To further its sustainability "wow" cred, Hilton recently announced that its 750 all-suite properties are making soap and bottled-amenity recycling a brand standard. With the addition of all Embassy Suites by Hilton, Homewood Suites by Hilton, and Home2 Suites by Hilton—which comprise nearly 15 percent of Hilton's porfolio—1,370 hotels across the company will now be recycling their discarded soap and amenity bottles and donating them to reduce hygiene-related illnesses for communities in need through Clean the World and other amenity-recycling organizations.
Hilton also is partnering with iMeet's ive-been-there.com portal to help support the iMeet community of people who plan meetings and events. On the site, planners can share and rate their experiences. "Meeting planners can earn an experiential meetings badge [offered by iMeet and American Express Meetings and Events], and they can share their experiences and the events they have created," says Flack. "It was a perfect match for us—based on experience sharing and offering recognition at the same time."
One thing Flack believes will help planners get to wow even as their attendees walk into the hotel is Hilton's increased use of digital keys. Travelers can download their digital key to their devices, get their room allocated, and open the door with the touch of a button. "That's at over 500 hotels, and it's getting great adoption," he says.