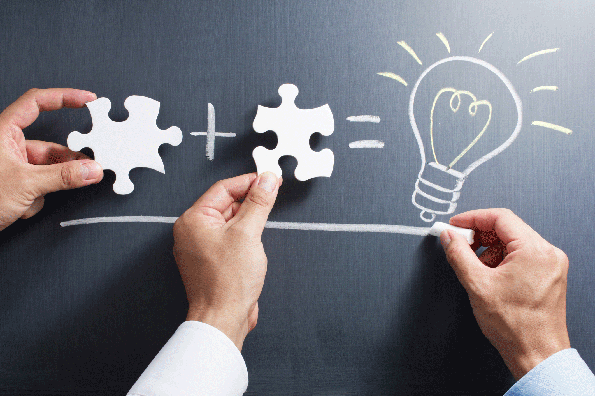 Speakers sell the invisible. The intangible. The possible. They create feelings in your attendees that cause them to take action at work, at home, and in their communities. And yet, all too often, even $10,000-a-gig professional speakers get that dreaded call from a meeting planner. You know, that one that goes something like this: "We are a non-profit—we need a discount." Or, "We have no budget, but we can give you great exposure."
As speakers, we understand that our fees are a line item in your event budget. Unlike some expenses, however, a speaker who delivers a customized message to your audience makes a weighty contribution to both the success of the event and the lives and careers of the attendees. Sometimes the speakers are among the biggest factors driving an attendee's choice to register for your event. And the fee that a speaker charges is not just for the hour spent on stage: It reflects the speaker's experience, published works, intellectual property, stage presence, preparation, and travel time as well.
So here's an idea—instead of asking speakers for a discount, find creative ways to partner that will give you and your audience value, and make the speaker feel valued as well. I asked speaker colleagues in the U.S., Canada, Singapore, and Australia for ideas on how planners and speakers can partner to create an event that is a win for everyone. Here's some of their advice:
• Use training money.
Speaker Mark Bowden, an expert in body language, suggests asking other areas of the sponsoring organization if they have training budgets they'd be willing to contribute to help pay for your speaker. 
• Find a sponsor who wants some face time.
John Michael Morgan shares this story: One event pitched the idea of providing face time at a lunch with the speaker as part of the sponsorship package. "The sponsor jumped at the chance," he says. The bonus?  The sponsor later hired Morgan, so it was a win all the way around.
• Ask the speaker to pitch or close a sponsor.
Phil Gerbyshak, a speaker on connecting through technology and social selling, says that connecting him directly with the sponsor has been helpful. "Instead of them pitching a sponsor my value, they make a warm introduction and let me sell me. I've been able to offer extras like an hour with their sales or executive team for an 'Ask Phil Anything' session or man-on-the-street interviews where I talk to the sponsors and introduce them to the audience. This strategy has worked out well."
• Look for partnership opportunities.
Vincenzo M. Landino, a marketing strategist and keynote speaker, says to check to see if any of the companies attending or the event sponsors would be willing to cover the portion of the fee that the event can't. "I know some folks that actually find ways to hold workshops in conjunction with the event so as to make up the fee," he adds.
• Does your organization have any services or deliverables the speaker would find valuable enough to offset a portion of his or her fee?
In one case, speech writer and strategic communications speaker Rob Cottingham says that he believed so strongly in the organization that he was willing to exchange his a portion of his fee for a sponsorship that made it possible for two people to become members and attend the event. This was a unique situation, of course, but you'll never know what the speaker finds valuable if you don't have that conversation. 
Professional keynote speakers want to make sure your event is a huge success. We want to partner with you to make it a memorable experience for your audience and make you look even more awesome for selecting us. As the old saying goes, where there is a will, there is most assuredly a way. And I am convinced that there are ways speakers and planners can collaborate so that everyone feels valued.
When meeting planners feel valued, they feel less stressed, and they are more excited about putting the pieces of the event puzzle together. When an audience receives value from the topics and content shared, they use what they've learned to raise productivity and profitability, and even lead more balanced lives. When speakers feel valued, they passionately deliver 150 percent to ensure that everyone involved gets the most from their experience together. 
Let's look for those win-win-wins. I'm happy to help!
For more information, check out my article: 25 Ways speakers can help you promote your events online.  It's packed with helpful hints. 
Good luck and I'd love to hear your thoughts!