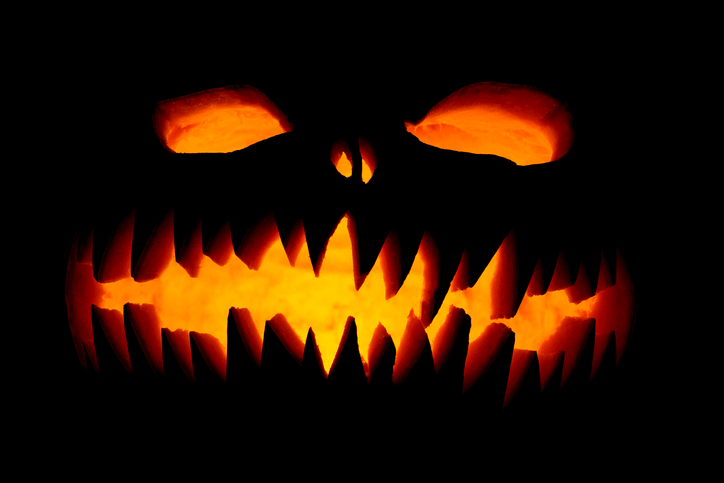 I may have been haunted for years by a very mischievous, very annoying poltergeist, and I will always be an ardent Stephen King fan no matter how longwinded his books become, but I'm not a big fan of the big hoo-ha that Halloween is in the U.S. Face-painted zombies, scary clowns (eek, no scary clowns!), people with their heads cleaved by hatchets—um, no thanks.
At the last Halloween party I went to, all I could think of was how awful it would be for the emergency room people should something happen and they have to add to their triage nightmare figuring out fake wounds from real—and that was before I saw the "Code Black" episode where that scenario got played out when some scaffolding collapses at a zombie convention. Yeah right, like there's such a thing as a zombie convention.
Oops, turns out that there is, in fact, such a thing. And leaping lepers, it turns out there are more unearthly things in convention halls, Horatio, than dreamt of in your worst nightmares, to mangle poor Willie Shakespeare. So of course I had to go check them out.
My favorite so far is one called HAuNTcon, a gathering of 600 or so people who run haunted attractions. They're far too busy this time of year scaring people to go to a conference, so they get together in January to take part in hands-on workshops on things like easy skull corpsification, gory, easy, and durable silicone wounds, a costume ball (yikes! Check out the gallery), a tradeshow, and some educational sessions that would not be all that out of place at a meetings industry conference. Sessions like "Guerilla Marketing Your Haunt" and "Additional Elements to Increase Revenue and Expand Audience Demographics" sound pretty normal for any kind of event venue.
But check out this one, from last year, which addresses a seriously scary topic: "Fire Resistance and Your Haunt: Keeping Real Horror at Bay."
While it's fun (for some people anyway) to get thrills from pretending the zombie apocalypse is upon us, at least for Halloween, there are plenty of scary real-life things that should be making the hairs on the back of our necks stand up—zombies have nothing on terrorists, cyber criminals, and Mother Nature.
So while you're gorging on Halloween treats (admit it, the kids don't keep it all, right?), why not take some time to peruse through the MeetingsNet Risk Management library? You probably won't find any advice on how to repel vampires or tame werewolves, but you will find information you can use now to keep attendees at your next meeting safe from harm.