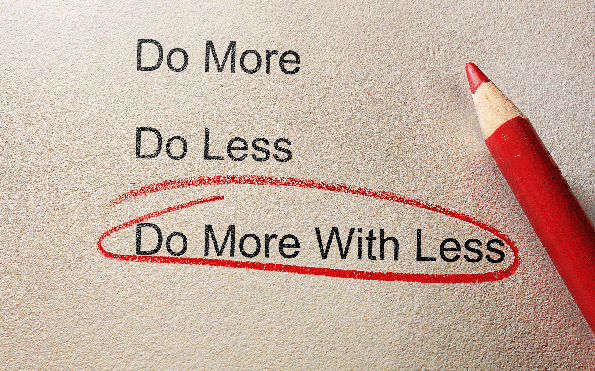 Thank you, PCMA, for inviting those of us who couldn't make it to the 2016 Professional Convention Management Association Education Conference, held in June in St. Louis, for streaming some sessions online! I was only able to hop on one, but it was just excellent. Convene editors Michelle Russell and Barbara Palmer joined with Bill Reed, FASAE, CMP, with the American Society of Hematology to talk about some of the trends coming out of recent research PCMA's magazine has conducted: The latest of its annual Meetings Market and salary surveys, a one-time speaker survey, and another on ethics that was conducted once before about six years ago.
Barbara introduced the 2016 Meetings Market key findings—mainly that attendance and the number of exhibitors were both up in 2015 and forecast to rise again this year. Convention budgets, and the number of meetings, also are up. This is all good, right?
Yes and no. As Barbara pointed out, the survey also found that, though we are experiencing more and bigger meetings, planners are still being asked to cut back on expenses, especially related to F&B and AV.
Sound familiar? It sure did to our off-site participant group when we discussed the topic during the small-group discussion portion of the session. And they were being asked to do some things that they found pretty annoying, including:
• There's more pressure now than ever to get every possible thing sponsored. As one person said, "Every time I come up with an idea, my boss asks if it can be sponsored." She followed up with a smiley emoticon, but this probably is not causing a lot of real-life glee.
• There was a lot of angst about F&B cost cutting—having to cut back on healthy options, for example, or having the not-great, low-budget chow overshadow everything else that went right at the event.
• And planners weren't particularly happy with having more pressure than ever to get "free" speakers or those who will present for the "exposure."
• One of the possible foods for thought the presenters threw out was to look for new revenue sources rather than cut, cut cut. But several in the online group said they had a hard time making any headway on that one. One person said that, while you could up the registration fee, participants then would expect more. "So it's a Catch-22."
Other thoughts from our online chat group:
• You can reduce paper costs by reducing or eliminating printed materials and replacing them with apps, but apps aren't necessarily going to be any less expensive. Unless, of course, you can get your app sponsored.
• One fortunate planner said she would go to her board with a low-budget experience, and they'd approve more budget allowance so they could provide a better experience.
• One idea that's been successful is to cut a day out of the program, said one person. "We went from five days to four and raised the price a little. It worked great! Attendees were happy."
• One person said, "One of the costs I had to cut for myself was attending conferences. This [the livestreaming] allows me to 'be there.' Thanks, PCMA!!"
My sentiments exactly.